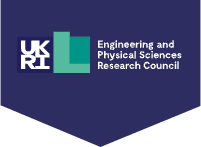 University of Leeds EPSRC Centre for Doctoral Training Programmes
We have 6 University of Leeds EPSRC Centre for Doctoral Training Programmes
EPSRC Centre for Doctoral Training
The Engineering and Physical Sciences Research Council (EPSRC) is the main funding body for engineering and physical sciences research in the UK. By investing in research and postgraduate training, we are building the knowledge and skills base needed to address the scientific and technological challenges facing the nation.
Our portfolio covers a vast range of fields from healthcare technologies to structural engineering, manufacturing to mathematics, advanced materials to chemistry. The research we fund has impact across all sectors. It provides a platform for future UK prosperity by contributing to a healthy, connected, resilient, productive nation.
We have 6 University of Leeds EPSRC Centre for Doctoral Training Programmes
A Water-WISER PhD offers a unique opportunity to contribute to the generation of new knowledge to improve water, waste & sanitation infrastructure and services for the poorest and most marginalised members of our global community.
Read more
University of Leeds
School of Computing (part of EPS)
Programme. Integrated PhD and MSc in Fluid Dynamics. Programme duration. 4 years. Funding. Full standard studentship. Further details and eligibility.
Read more
University of Leeds
20 fully funded, four-year PhD studentships are available in the EPSRC Centre for Doctoral Training in Soft Matter for Formulation and Industrial Innovation (SOFI2 CDT) commencing in September 2023, for graduates in the physical and biological sciences, mathematics and engineering.
Read more
. UKRI CDT in Artificial Intelligence for Medical Diagnosis and Care. 10 funded PhD studentships per year for UK and international students.
Read more
University of Leeds
The GREEN CDT is a consortium of the five universities of Lancaster, Leeds, Liverpool, Manchester and Sheffield, which aims to train the next generation of expert nuclear scientists and engineers.
Read more
Do you want to do interdisciplinary research with a purpose?. Do you want to design a PhD project with world leading academics and industrialists?.
Read more