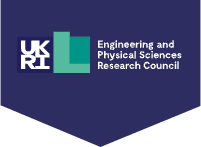 Analytical Chemistry EPSRC Centre for Doctoral Training Programmes
We have 3 Analytical Chemistry EPSRC Centre for Doctoral Training Programmes
EPSRC Centre for Doctoral Training
The Engineering and Physical Sciences Research Council (EPSRC) is the main funding body for engineering and physical sciences research in the UK. By investing in research and postgraduate training, we are building the knowledge and skills base needed to address the scientific and technological challenges facing the nation.
Our portfolio covers a vast range of fields from healthcare technologies to structural engineering, manufacturing to mathematics, advanced materials to chemistry. The research we fund has impact across all sectors. It provides a platform for future UK prosperity by contributing to a healthy, connected, resilient, productive nation.
We have 3 Analytical Chemistry EPSRC Centre for Doctoral Training Programmes
The University of Manchester
Applications are invited for fully funded studentships to start in September 2023. Funding Information. Full funding is available to Home Students.
Read more
University of Cambridge
Nano Science & Technology Doctoral Training Centre
The UKRI Centre for Doctoral Training in Nanoscience and Nanotechnology (NanoDTC, www.nanodtc.cam.ac.uk) at the University of Cambridge invites applications from top-class independent-thinking students for its multidisciplinary MRes + PhD programme in Nanoscience and Nanotechnology.
Read more
University of Bristol
School of Chemistry
Fully funded four-year PhD studentships commencing in September 2023 are available for exceptional chemistry graduates.
Read more