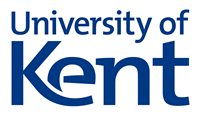 Canterbury
Visit Website
Website
IP008466
A top UK and global University, known for its teaching excellence and for the interdisciplinary nature of its programmes and research.

University of Kent
Here at the University of Kent we understand your passion to progress. Whether gaining advanced skills or joining a global academic research community drives you, our networks and facilities will help you achieve your ambition. We inspire each other to do outstanding things at Kent and that, in turn, empowers our PhD graduates to do outstanding things in the world. It's something we're very proud of.
Postgraduate PhD degrees
Kent, a top UK and global University, known for its teaching excellence and for the interdisciplinary nature of its programmes and research. We understand that postgraduate students need flexibility, so many of our research degrees offer January, May or September starts.
Sign up to our newsletter – Get the latest updates from Kent directly, find out about our latest scholarships and funding options, upcoming events and tailored subject-specific content.

Influential Research
Kent's reputation for world-leading research was confirmed by our outstanding results in the Research Excellence Framework 2021. Join a community that pushes boundaries, that is ambitious, innovative and intent on making a positive difference to people's lives. You'll learn from leading thinkers whose work informs their teaching and who understand what it takes to produce world-leading research.
The impact of Kent's research spans the arts and humanities, sciences, and social sciences, with eight subjects ranked in the top ten for research quality. The approach to research at Kent has always been interdisciplinary and collaborative and our signature research themes reflect this.
At the heart of our research and innovation activity is our commitment to delivering significant cultural, social and economic benefits to communities regionally, nationally and internationally. We have wide-ranging research strengths – recognised in our strong results from the REF2021 research evaluation exercise – with particular areas of excellence in:
Creativity, Culture and Heritage
Cyber Security, Digital Technology and Communication
Health, Social Care and Wellbeing
Social justice, Inequalities and Conflict
Sustainability, Environment and Natural Resources.
Multimillion-pound postgraduate scholarship fund
At Kent, we offer a range of funding opportunities. Kent's scholarships include full awards to support doctoral researchers and students undertaking a degree at our locations in the UK and Europe. We are also pleased to offer a number of Scholarships to support our international students. Our Research Council doctoral training partnerships give you access to a range of funding and research networks.

International experience
With a student body representing over 157 nationalities, you can live and learn in a truly diverse international community. There are various global activities and cultural societies that you can get involved with so that you can enjoy your experience on a global scale. Whether you wish to take part in Worldfest, Europe Day or celebrate events such as Holi, Thanksgiving, and Chinese New Year, your international student experience will be completely unique and will equip you for every aspect of your life and career.
All international students can benefit from our free English Language and Academic Skills (ELAS) modules which are designed to help you improve in areas such as English grammar and pronunciation, essay writing and note-taking.
Check out our international webpages for details on how to apply and international events as well as our country webpages to explore requirements specific to the country you have studied in.
Join us at our Open Events – Virtually or on Campus
Our next open event is on Wednesday 16 November, you can book your place here and we'll send you more information nearer the time. Or feel free to browse our latest on-demand event to get a taster of postgraduate study at Kent.
Our Open Events offer both face-to-face and virtual options, providing an opportunity to meet our staff and current students across our UK and European campuses. We also attend a wide range of events around the world, check our international events page and meet us in person, if you are not from the UK.
Supportive environment
Our Graduate and Researcher College helps to create a caring, stimulating intellectual and social environment. The dedicated team ensures our students have access to the resources they need, including study hubs exclusively for postgrads, running a series of training programmes, workshops and events to help you further develop transferrable and specialist skills to support your research and employability.
Our Researcher Development Programme provides a flexible range of training to expand your research skills and support your professional development for future work

Locations
Postgraduate study is offered at our UK campuses in Canterbury and Medway, both within easy reach of London, as well as at our specialist European centres: the Brussels School of International Studies and the Paris School of Arts and Culture.
Specialist postgraduate centres in Europe
Brussels School of International Studies
Kent is the only UK university to have a postgraduate centre in 'the capital of Europe', home to major international organisations such as the EU and NATO and offers postgraduate programmes taught by world-leading academics and experienced practitioners. The School offers a variety of study options and networking opportunities in politics, law and international studies.
Paris School of Arts and Culture
Spending either a full year or a term studying in the heart of this beautiful and historic city, teaching is enhanced by your immersion in a leading centre for European culture. The School offers advanced, flexible Master's degrees across the arts, including in architecture, history of art, film, and creative writing.
Contact
For further information on all taught and research programmes do get in touch, or sign up to our newsletter to receive tailored updates about PG study at Kent. Check out our online postgraduate prospectus.
To speak to a member of our dedicated team, please contact us:
Academic Units
Other PhD Programmes
---
---
---
---
---
---