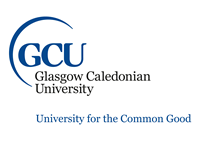 Glasgow
Visit Website
Website
IP007560
Postgraduate study in Glasgow, apply now!

GLASGOW CALEDONIAN UNIVERSITY
Glasgow Caledonian University (GCU) is a vibrant, innovative and multi-award-winning University for the Common Good.
Our research
A leading modern University in research, GCU was the first to adopt the United Nations' (UN) Sustainable Development Goals (SDGs) as the framework for its research strategy.
Issued by UN in 2015, applying to all countries and in place until 2030, the SDGs are an ideal statement of the research aspirations for a University with a commitment to the Common Good. These aspirations are realised through our applied research, which addresses three major societal challenges of inclusive societies, healthy lives and sustainable environments.

Our dedication to the SDGs has seen us named number one in the UK for promoting gender equality – and in the top five in the world – in the latest Times Higher Education (THE) University Impact Rankings.
We are proud to be in the top quartile globally for seven SDGs, including good health and wellbeing, reducing inequalities and sustainable cities and communities.
We were the first Scottish university to be accredited by the Living Wage Foundation and are proud to have been awarded the EcoCampus Platinum accreditation in light of our commitment to a sustainable campus. In 2021 we were awarded an Athena SWAN Institutional Silver Award in recognition of our commitment to promoting gender equality among students and staff.
Find out more at Research at GCU and Research at GCU London

Why choose GCU for your research studies?
We aim to contribute to society in a manner that embraces yet goes beyond the traditional role of a university. GCU's For the Common Good commitment is brought to life through our strategy and by the actions of our staff, students and alumni around the world.
Choose Glasgow Caledonian University and be part of world-class research, which focuses on excellence and quality. You'll have access to our innovative Research Centres. With well established, international reputations, their pioneering work is influencing and informing policy decisions and technological advancements. You'll be supported by a community of academic staff and over 500 research students from more than 50 countries. At GCU, ideas, expertise and experiences can be shared, challenged and developed.
Glasgow is a fantastic, affordable city that is home to more than 130,000 students. Friendly Glasgow boasts world-class museums, cafés, concert venues, sports facilities, theatres, architecture and has more green space per square mile than any other UK city.
With a modern campus in the vibrant heart of Glasgow, our research students are guaranteed a unique and fulfilling experience.
How to apply
Check out our current PhD Opportunities at GCU Glasgow and GCU London
Contact the research supervisor or relevant department to discuss the project
Academic Units
Project List:
Research Profiles: