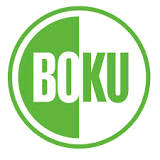 CA006224-001518
10 PhD positions available in the Doctoral Network BIOTOXDoc

10 PhD positions available in the Doctoral Network BIOTOXDoc
BIOTOXDoc is a Marie Skłodowska-Curie Actions Doctoral Network project funded by the European Union (HORIZON-MSCA-2022-DN-01) (Project ID 101119901).
There is a massive and urgent need to ensure security and safety of the food supply supply of the growing world population. However, agriculture and food industries continue to be vulnerable to problems of contamination with biotoxins produced by plants, algae and particularly by fungi. Global warming and extreme weather events make the occurrence of these toxic metabolites even less predictable. These challenges lay the foundation for BIOTOXDoc – Safe food in a world of changing climate : The doctoral training programme to develop novel control, mitigation and risk assessment methods for biotoxins.
The objective of BIOTOXDoc is to train doctoral students in a broad range of skills and complementary competencies – necessary to innovate various scientific fields and approaches so urgently needed to control and mitigate biotoxins – by taking advantage of a multidisciplinary, multi-sectoral team of world-class experts.
The training and research will include development of early warning systems and on site testing by portable mass spectrometry.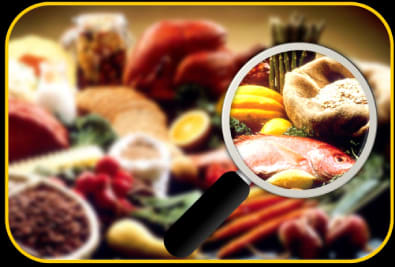 Doctoral candidates will develop novel detoxification strategies of biotoxins and will assess the combined toxicity of co occurring biotoxins. Moreover, doctoral candidates will develop much-needed rapid as well as confirmatory tests for biotoxins and aim to close major gaps in our current knowledge of biotoxins. The major common link between all doctoral candidates, working on a wide range of biotoxins at different points along the food and feed chain, is the influence of climate change on biotoxin occurrence and the resulting demand of revised strategies to mitigate its impact on the European population.
10 fully funded PhD positions (36 months) are now open for application.
Topics include analytics, toxicity, forecasting, biotransformation, biotechnology and mitigation of biotoxins (mycotoxins, phycotoxins and plant-derived toxins).
BIOTOXDoc is a consortium of universities, research institutions and companies in eight European countries (Austria, Czech Republic, France, Italy, Netherlands, Portugal, Spain and Northern Ireland). If you join our PhD program you will be part of a Europe-wide research network, participate at annual meetings and international conferences and will be offered lectures and training courses at participating universities dealing with various topics including climate change, intellectual property rights, advanced food analysis. In addition you will be trained at academic and industrial partner organisations in topics and techniques complementary to your main studies (one to three months each).
Conditions:
Candidates must have (or soon earn) a master's degree in chemistry, biology or a closely related field.
PhD projects have to be performed abroad (applicants must not have lived in the respective country for more than 12 months within the last three years). Candidates from any country can apply.
Application Deadline: September 30, 2023
Online interviews: early/mid October 2023
Orientation day/assessment: October 23 or 24, 2023
Planned start of projects: March 1, 2024
Detailed information and application: https://www.biotoxdoc.eu/