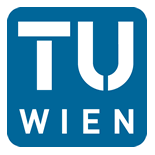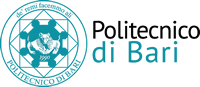 CA004843-000048
14 Double-Degree PhD Positions in Optical Sensing using Advanced Photo-Induced Effects (OPTAPHI Network)

14 Double-Degree PhD Positions in Optical Sensing using Advanced Photo-Induced Effects (OPTAPHI Network)
Do you want to:
Be a Marie Skłodowska-Curie Fellow (Early Stage Researcher) with accompanying salary and benefits
Study in 2 European countries (Ireland / Italy / Austria / France)
Get a Ph.D. degree awarded from 2 institutions (Double Doctorate/Co-tutelle)
Undertake an exciting, multi-disciplinary research project combining spectroscopy with laser design and fabrication
Be part of a diverse team of 14 ESR Fellows working towards common goals, with network-wide training events
A total of 14 Early Stage Researcher (Ph.D) Positions are now available within the OPTAPHI Marie Skłodowska-Curie Innovative Training Network.
Fellowships are for a maximum of 36 months; each ESR will be recruited for the full 36 months by one partner institute, and will spend a minimum of 1 year at a second co-host partner. ESRs will be awarded double degrees, i.e. a degree from both the recruiting host and the co-host institutes. The OPTAPHI partners are: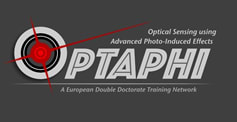 Cork Institute of Technology, Ireland
Politecnico di Bari, Italy
Università degli studi di Bari Aldo Moro, Italy
Technische Universität Wien, Austria
Université de Montpellier, France
Photonics, the science of generating and manipulating light, is a key technology of the 21st century; it has been identified by the European Investment Bank as being one of the "building blocks of the next digital revolution". Photonics underpins all aspects of modern society, including optical telecommunications, biophotonics, medical devices, optical sensors and materials processing.
Photonic sensors are a key element of the sector; measurement of molecular-specific optical transitions allows qualitative and quantitative analysis in-situ, without the need to chemically prepare or damage the sample in question, and hence is hugely attractive for a wide range of applications, from Process Analytical Technology (PAT) to biomedical diagnostics. Optical sensing is intrinsically a multi-disciplinary topic, requiring expertise in chemistry, physics and engineering, making truly disruptive innovation difficult within a traditional Ph.D. project. The OPTAPHI network aims to address this by training a cohort of doctoral students in the complementary fields of advanced spectroscopy and integrated optics. Specifically, the focus is on the methods of photo-acoustic and photo-thermal spectroscopy, and the compact semiconductor lasers and integrated photonics techniques that enable sensors based on these.
The research in OPTAPHI is grouped into 3 themes based on application area, but with cross-cutting techniques and skills:
Environmental Sensing
Agri-Food Analysis
Industrial Process Monitoring
MSCA eligibility conditions:
Researchers may be of any nationality but must undertake physical, trans-national mobility (i.e. move country) when taking up their appointment.
The researcher must not have resided or carried out his/her main activity (work, studies, etc.) in the country of his/her host organisation for more than 12 months in the 3 years immediately prior to his/her recruitment. (Short stays such as holidays are not taken into account).
ESRs shall, at the date of recruitment, be in the first four years of their research careers, and must not have been awarded a doctoral degree.
Application deadline: 13th March 2020
Find out more at: www.optaphi.eu
OPTAPHI has received funding from the European Union's Horizon 2020 research and innovation programme under the Marie Skłodowska-Curie grant agreement No. 860808.