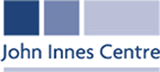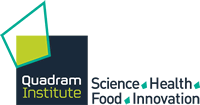 CA004673-000297
4 Year Fully Funded Rotation PhD Opportunities in Plants, Food and Health

4 Year Fully Funded Rotation PhD Opportunities in Plants, Food and Health
The EDESIA PhD programme is funded by Wellcome Trust to advance major aspects of plant-based nutrition and health, from crop to clinic, drawing on the world-class, interdisciplinary research expertise of the Norwich Research Park. The EDESIA: Plants, Food and Health doctoral training programme combines scientific excellence with a commitment to improving the working environment and transition support for trainees.
Nutrition and the reduction in risk of ill health is centre stage globally and food represents one of the greatest health and environmental challenges of the 21st century. The recent EAT-Lancet commission report stressed the urgent need to focus on high plant food diets, calculating that the adoption of such a diet would prevent 11 million deaths per year.
Through a four-year, rotation-based PhD, EDESIA students will have the opportunity to train in a wide range of disciplines across the translational pathway of nutrition research, ranging from plant science and the mechanistic understanding of nutrition, to clinical trials, population-based studies and public health. In year 1 students will complete 3 rotations across EDESIA partner institutions on the Norwich Research Park: University of East Anglia, the John Innes Centre, the Quadram Institute Bioscience and the Earlham Institute, developing their substantive PhD proposal at the end of this first year.
Funding
The scholarship is open to home and international applicants. It covers a student stipend to cover living expenses for each year of study (the 2022/23 stipend rate is £22,976) plus university tuition fees and a generous allowance for research consumables/training, travel and funding to support career transitions following the submission of the PhD thesis, within or beyond academia.
Apply to Us
The deadline for receipt of applications is Wednesday 29th November 2023. Shortlisted candidates can expect to be interviewed on Tuesday 6th or Wednesday 7th February 2024.
Apply now
Applicant Q&A Sessions
Applicant Question and Answer sessions, run by the Programme Directors, will be held on Zoom:
1st November 2023 10:00-11:00 AM London
3rd November 2023 16.00-17.00 PM London
8th November 2023 11.00-12.00 AM London
10th November 2023 16.00-17.00 PM London
15th November 2023 10.00-11.00 AM London
24th November 2023 16.00-17.00 PM London
Programme Directors:
Prof Ian Clark (UEA School of Biological Sciences) and Prof Cathie Martin, FRS (John Innes Centre).
---
Further Information
For further information about the EDESIA PhD programme, including funding, eligibility, FAQ, student testimonials and links to the Applicant Q&A Sessions please visit our website.