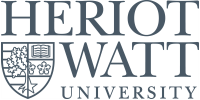 CA004310-000300
EPSRC Centre for Doctoral Training in Mathematical Modelling, Analysis & Computation: 4-year PhD studentships

EPSRC Centre for Doctoral Training in Mathematical Modelling, Analysis & Computation: 4-year PhD studentships
The Maxwell Institute Graduate School for Mathematical Modelling, Analysis & Computation (MAC-MIGS) invites applications for its 4-year PhD. MAC-MIGS is run jointly by the universities of Edinburgh and Heriot-Watt and supported by EPSRC. It offers graduate students an intensive training and research programme that equips them with the skills needed to tackle contemporary mathematical and application challenges.
MAG-MIGS offers up to 15 fully-funded studentships to strongly motivated students with or expecting a 1st-class degree in Mathematics or related subjects (or equivalent such as MSc). The successful students will integrate a vibrant research environment, interacting with some 80 MAC-MIGS academics and the 100+ PhD students of MIGS. They will benefit from:
PhD projects and smaller projects supervised by world-leading experts,
advanced courses on topics including mathematical analysis (pure, applied, numerical and stochastic), computational mathematics, multiscale modelling, mathematical biology, uncertainty quantification, inverse problems and data assimilation, and machine learning,
extensive experience of collaborative and interdisciplinary work through projects, modelling camps, industrial sandpits and internships,
outstanding early-career training.
Consult www.mac-migs.ac.uk for the online application procedure and further details on the programme.
Applications for admissions and funding for September 2023 entry are now open!
Applications are being considered for the second round, with interview rounds from February 2023. For further information, please follow the link to the MAC-MIGS application web page: mac-migs.ac.uk/apply/.