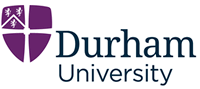 CA002307-000067
EPSRC Centre for Doctoral Training in Soft Matter for Formulation and Industrial Innovation (SOFI2 CDT)

Centre for Doctoral Training in Soft Matter for Formulation and Industrial Innovation (SOFI2 CDT)
20 fully funded, four-year PhD studentships are available in the EPSRC Centre for Doctoral Training in Soft Matter for Formulation and Industrial Innovation (SOFI2 CDT) commencing in September 2023, for graduates in the physical and biological sciences, mathematics and engineering.
We are unable to accept further international student applications at this stage. However we can still accept applications from UK students.
SOFI2 CDT is the successor to the EPSRC Centre for Doctoral Training in Soft Matter and Functional Interfaces (SOFI) which, since 2014 has provided industrially integrated, postgraduate training in research, enterprise and innovation for future leaders in the soft matter academic and industrial sectors. SOFI2 CDT combines expertise from Durham, Leeds and Edinburgh Universities, more than 25 industry partners and national facilities. It brings together more than 60 academics from Departments of Physics, Chemistry, Food Science, Biology, Engineering, Earth Sciences, Computing, (Applied) Mathematics and the Durham University Business School.
SOFI2 students will undertake a common 6-month, industry-facing science training course before selecting their research projects at one of the three partner Universities. Approximately half of the projects are expected to be co-sponsored by external partners and all students will have an external co-supervisor.
All successful applicants will be offered a SOFI2 CDT PhD studentship which covers both tuition fees and a living allowance. Up to a maximum of 30% of studentships will be available to International and EU applicants with no additional fee to pay.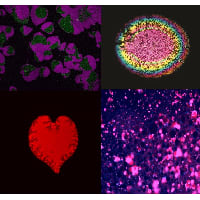 Key elements of SOFI2 CDT
World-leading research in all aspects of soft matter science
Integrated training in SOFI2 physics, chemistry, food science and engineering
Learn within an multidisciplinary team of students with different core skills
Innovation and Commercialisation training via the SOFI2 mini-MBA
Opportunity to spend up to three months overseas on PhD project-related placement
Gain exposure to industry and major facilities via secondments and industrial co-supervision.
Entry Requirements
Applicants are normally expected to achieve either:
a minimum of an upper second class honours degree from a 4-year integrated Masters undergraduate course in an appropriate physical or biological science, food science, mathematics or engineering
or
a 3-year undergraduate BSc in one of the above disciplines plus a Masters degree and/or one year experience in a relevant industry
We also encourage applications from mature students and students with alternative career paths, who are recommended to discuss the suitability of their preparation for the course with the CDT Admissions Coordinator (m.e.ries@leeds.ac.uk) before applying.
Information about equivalent entry qualifications for non-UK students can be found at www.durham.ac.uk/international/prospectivestudents.
Non-native English speakers require an English language qualification, such as IELTS (6.5 with no element less than 6.0).
Further Information
For further information on SOFI2 CDT and how to apply please visit the SOFI CDT website: www.soficdt.ac.uk and www.facebook.com/softmattercdt.
Informal enquiries can be directed to Jackie Mckenna - the CDT manager: sofi.cdt@durham.ac.uk.