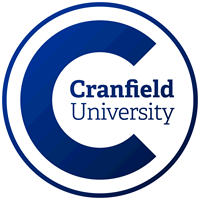 CA004301-000321
EPSRC Centre for Doctoral Training in Water and Waste Infrastructure Systems Engineered for Resilience (Water-WISER)

EPSRC Centre for Doctoral Training in Water and Waste Infrastructure and Services Engineered for Resilience (Water-WISER)
A Water-WISER PhD offers a unique opportunity to contribute to the generation of new knowledge to improve water, waste & sanitation infrastructure and services for the poorest and most marginalised members of our global community.
50 funded PhD studentships are available over the next 5 years for UK and EU students.
The studentships will be hosted by three world leading water sanitation and waste management UK research centres, each with a pedigree of more than 40 years of relevant research and teaching experience:
Water, Public Health and Environmental Engineering group at the University of Leeds;
Water Engineering and Development Centre (WEDC) at Loughborough University
Water Science Institute at Cranfield University (CWSI).

Entry requirements
Applications are invited from candidates with a minimum of a UK upper second class honours degree (2:1), or equivalent, and/or a Masters degree in a relevant subject. We also recognise relevant industrial and academic experience.
Applications open for September 2023 entry
Applications open until places filled
International students are eligible for a full scholarship (stipend and fees paid, plus fieldwork costs) though a maximum of 3 places are available per year.
Funding
A full standard studentship, consisting of academic fees and a £15,009 maintenance grant for 2019/2020. Additional funding for 6 month industry placement or in country field work opportunity.
Further information
For more information on the CDT please visit: www.waterwisercdt.ac.uk.
To apply to the CDT programme please visit: phd.leeds.ac.uk/funding/68-epsrc-centre-for-doctoral-training-in-water-and-waste-infrastructure-systems-engineered-for-resilience-(water-wiser)
For any other enquiries, please email j.mckay@leeds.ac.uk
| | |
| --- | --- |
| Improving management of rural water services | Details |
| Intermediate dark fermentation as a platform technology for chemical recycling and biorefineries in the water sector PhD | Details |
| Investigating the effectiveness of 'Drinking Water Safety Planning' for future smart water systems | Details |