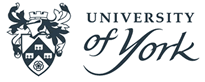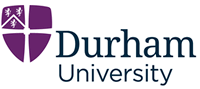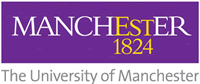 CA002921-000376
PhD Opportunities in Fusion. Training the next generation of fusion scientists….
Training the next generation of fusion scientists...
Fusion has the potential to meet our energy needs in a sustainable way, with minimum impact on the environment.
The next generation of fusion scientists will be ideally placed to realise our dream of fusion energy, exploiting ITER (under construction) and NIF (already operating), along with world class facilities in the UK (JET, CLF, Orion and MAST-U).
The urgency to address climate change is driving an acceleration in fusion research, both through emerging private companies (e.g. Tokamak Energy and First Light Fusion in the UK) and new publicly funded programmes, such as the £222M STEP Programme. STEP – Spherical Tokamak for Energy Production – is led by the UK Atomic Energy Authority, with the goal to design and build a prototype reactor by 2040 which will demonstrate net electricity from fusion power.
These ambitious fusion programmes must bring together the world's best scientists and engineers. EPSRC Centre for Doctoral Training in Fusion Energy Science and Technology (Fusion CDT) helps to meet that need. It provides opportunities for you to build the skills and knowledge necessary to get your fusion career off to the best possible start.
Many of the skills and techniques employed in fusion are highly transferable to other sectors – a PhD in Fusion can open the door to a wide range of exciting career paths.
Please see the Fusion CDT website for further details of projects available and how to apply.
Find out more about the Fusion CDT at the PhD & MSc Fusion Open day on Wednesday 17 January 2024 at Culham Science Centre, Oxfordshire. For further details and to register for this event please see this web page.
Why Join Us?
Fully funded 4-year PhD research studentships
A full training programme in fusion energy, including materials and plasma science
A supportive environment within a cohort of fusion energy PhD students
Extensive opportunities and funding for international collaboration and travel
Links to world-leading fusion facilities and expertise in the UK and overseas
PhD Research projects in:
Materials science
Instrumentation
Plasma physics
High energy density physics
Low temperature plasmas
Experimental, theoretical and computational projects
Social sciences and policy
The Fusion CDT is a collaboration between the Universities of Durham, Liverpool, Manchester, Oxford and York.
"The Fusion CDT gave me a broad foundation in the field of fusion science, and additionally allowed for extensive networking with prominent members of the fusion community. This was not only helpful for collaborations during my PhD, but was also useful when looking for jobs within the field."
Aneeqa Khan a fusion PhD alumnum who now holds a research fellowship at the University of Manchester, following a fellowship at ITER, and a position at IPP Garching.
"It is the Fusion CDT collaboratory project that has provided me the support with my unique position as an ONR Scientific Advisor. It has been a pillar of my experience that has helped me launch my own company".
Tom Davis is a fourth year Fusion CDT student based at University of Oxford. The Fusion CDT 'collaboratory' allowed Tom to work with the UK's nuclear regulator, the Office for Nuclear Regulation (ONR), for three months during his PhD.