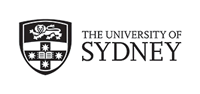 CA005303-000357
PhD Scholarships at The University of Sydney

PhD Scholarships at The University of Sydney
Our research is driven by the big picture.
We're proudly home to some of the world's brightest and most accomplished researchers dedicated to finding solutions to the most pressing issues of our times.
That's why we're ranked 54th globally (2022 Times Higher Education Impact Rankings), with 3 research areas in the top 10 globally and 10 research areas in top 50 globally (Shanghai Rankings League 2022). You can learn more about our all of our world rankings here.
We're home to over 100 world‑renowned multidisciplinary research and teaching centres that tackle some of the world's biggest challenges, including health, climate change and food security.
Our flagship multidisciplinary centres include the Charles Perkins Centre, the Brain and Mind Centre and the University of Sydney Nano Institute.
Our interdisciplinary approach means that our students are part of a community of scholars that unites experts in fields as diverse as medicine, arts, social sciences, engineering, computing, business and science.
"Research and technology have never played a more important role in society and the University of Sydney is at the forefront of helping Australia succeed in a world where 'smarts' increasingly matter."
- Professor Emma Johnston, Deputy Vice-Chancellor (Research)
---
PhD Opportunities
FAQs
Do I need prior research experience?
Yes, all Higher Degree Research (HDR) courses require prior research experience. This is because HDR courses are largely self-driven, requiring pre-requisite research, time and project management skills.
What is the difference between a Master of Philosophy/Research and a PhD?
The PhD is our premier research award and the highest qualification on the Australian Qualifications Framework. A PhD is usually three years full-time or six years part-time.
The Master of Philosophy/Research is usually one to two years full-time or four years part-time (part-time is available to domestic students only). A PhD thesis is generally around 80,000 words while a master's thesis is 50,000 words.
How do I find a supervisor?
To browse through the profiles of our researchers and learn about their current and past research, please refer to Find a Researcher. Here, you will also be able to access the publications lists and contact details of our researchers.
My research idea crosses two disciplines – is this a problem?
No! Interdisciplinary research is actually highly regarded in the world of academia and working across disciplines can be very beneficial in developing and demonstrating different analytical skills. Working on research from two perspectives can also offer insight which you would not be able to achieve from one discipline perspective.
What are the English language requirements for a PhD?
Please check your course page on Sydney Courses for the requirements of each course. Generally, the English requirements are between 6.0 to 7.0 IELTS overall or a minimum result of 565 overall for TOEFL – PBT score.
Am I able to work while studying my HDR course full-time?
Yes, you can work during your PhD. How many hours you take on is at your own discretion, and you must ensure that you still allow time for the completion of your research. International HDR students can generally work more hours than coursework students. Please check your individual visa for specific restrictions.
What support services are available to research students?
We offer extensive support for research students including 100+ multidisciplinary research and teaching centres. Other services include library workshops for research skills; dedicated Research Librarians and Research Support Officers; the Careers Centre; access to the Sydney University Postgraduate Representative Association; and the Learning Centre.