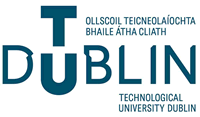 CA004513-000272
SFI Centre for Research Training in Machine Learning

SFI Centre for Research Training in Machine Learning
The SFI Centre for Research Training in Machine Learning addresses the urgent industry demand for Machine Learning talent. The centre brings together leaders in their field to supervise and train students. Students benefit from world-class, inter-institutional programmes, led by active researchers as part of a mature interdisciplinary environment that emphasises cutting-edge research with an industry-relevant and entrepreneurial focus.
"Machine learning is changing the way we shop, exercise, entertain ourselves, travel, and even date. The SFI Centre for Research Training in Machine Learning will put Ireland in a position to lead this change." Dr Brian Mac Namee, Director of SFI Centre for Research Training in Machine Learning.
CALL OPEN FOR PHD STARTING IN SEPTEMBER 2023
Application form available at http://www.ml-labs.ie/apply
Fully funded
Unique 4 year PhD Programme at SFI Centre for Research Training in Foundations of Data Science
Cohort based, interdisciplinary mixing focused research with group activities and training
Access to a team of 60+ world class machine learning experts
Based in UCD, DCU and TU Dublin
Tax-free stipend of €18,500
Project Description
All students will be members of a cohort in the centre and complete training activities as a group across the three host institutions. Each student, however, will be offered a place in one host institution from which they will receive their PhD.
Students will join the ML-Labs programme without having made a commitment to work on a specific research project with a particular project supervisor. During the initial Bootcamp a series of matchmaking events will be organised to allow students and supervisors to meet to discuss research interests and to find the best matches between students, supervisors, and research topics. This process has been designed this way to allow all involved to have plenty of opportunities to get to know each other and as it has been shown to work very well on international PhD training programmes.
Will train 120 academically outstanding, industry-ready PhD graduates.
A unique cohort-based, interdisciplinary PhD training model.
A programme defined through close engagement with industry.
Based in UCD, DCU and TUD.
Every student will complete an industry placement.
Focus on fundamental and applied machine learning research.
Generous, fully-funded PhD scholarships for all students.
A supervision team of 57 world-class machine learning researchers.
Unique PhD experience mixing focused research with group activities and training.
Funding
Our PhD is a fully-funded programme where accepted candidates receive four years of tuition fees, a tax-free stipend of €18,500 and a travel allowance for research and training related activities. Students will also have the opportunity to earn extra income within their host institution through teaching activities.
Eligibility criteria & application process
The centre seeks applications to join the programme in September 2020 from talented graduates with an interest in machine learning research. The minimum requirements for entry into the programme are:
2.1 grade (or equivalent) in an undergraduate or postgraduate degree in computer science, maths, engineering or similar technical discipline.
Strong programming ability.
Non-native English speakers require at least IELTS 6.5 (with at least 6 in all components) or equivalent (further details on equivalence of tests are available here).
Machine learning experience is desirable but not mandatory.