CA005954-001235
The Robert H. Smith Faculty of Agriculture, Food and Environment

The Robert H. Smith Faculty of Agriculture, Food and Environment
Located in Rehovot and ranked among the world's leading agricultural schools, the Robert H. Smith Faculty of Agriculture, Food and Environment is the single institute of higher education in Israel that offers academic degrees in agriculture, and is home to Israel's only school of veterinary medicine.
At the faculty, teaching and research activities advance modern agriculture and increase sustainable food and water resources, while training tomorrow's scientists and agriculturists. Our goal is to promote basic, fundamental and applied research in agriculture, while serving as pioneers in the development of food production and sustainability for the benefit of humanity. We provide excellent training to our students so that they, too, can become leaders in the fields of agriculture, food, nutrition, and environment in academia, public and governmental organizations, and the private sector.
The faculty's vision, defined years before terms such as global warming, food security, and sustainability gained public popularity, centers on "feeding future generations through modern, knowledge-based agriculture, while preserving the quality of the environment." We have improved agricultural practices and increased yields of fruits, vegetables, grain crops, flowers and cotton; tackled pest damage and soil contamination; produced ground-breaking innovations in irrigation techniques; and more.

Our list of world-changing breakthroughs and environmentally-responsible agricultural techniques includes:
Improved drip-irrigation methods
Intensive arid-zone agriculture
Soil solarization – nonchemical method for controlling soil-borne plant diseases
Green-farming techniques – use of natural biofertilizers and biocontrol agents to reduce the use of chemical fertilizers and pesticides against pathogens and pests
Recycling technologies – wastewater reclamation and composting of solid municipal and agricultural waste
The Hebrew University of Jerusalem (HUJI)
Ranked 77th among the world's 100 leading universities (Shanghai Ranking, 2022), Hebrew University is a global leader in multidisciplinary research and cutting-edge innovation. With over 100 research centers engaged in 4,000 projects year-round, we attract leading researchers from across the globe, and are engaged in breakthrough research on an international scale. Yissum, our tech transfer company, has registered more than 10,750 patents covering over 3,030 inventions, and has licensed more than 1,050 technologies, making HUJI's scientific productivity accessible for the benefit of society.

PhD Studies at the Faculty of Agriculture
The faculty offers a 4-year PhD program for international students. You'll attend courses and conduct progressive, hands-on research in your chosen field, while being supervised by our leading agricultural researchers. PhD candidates can specialize in one of the following areas:
The first step involves securing a supervisor for your doctoral research. To learn more, visit the above hyperlinks for detailed information on each area of research.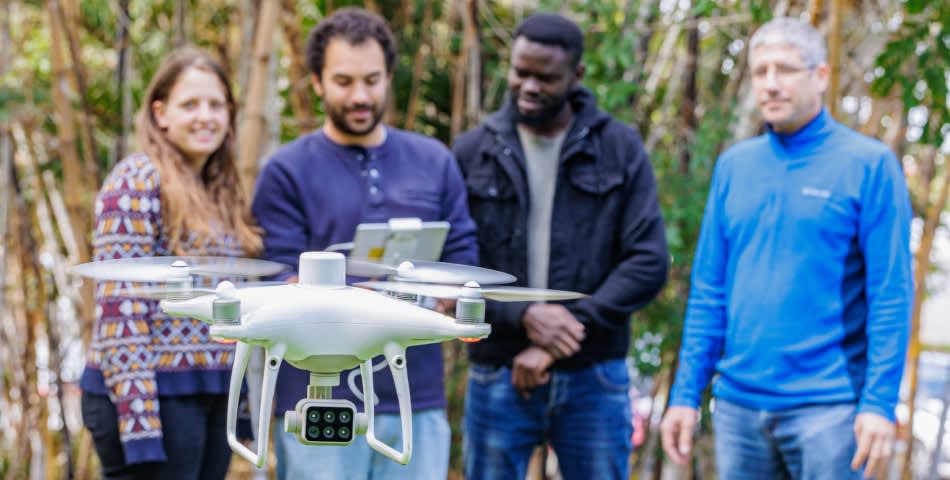 Scholarships
A range of scholarship funding is available for PhD students through supervisor research budgets and through internal and external funding schemes for HUJI PhD students.
Learn More
Register to join one of our upcoming Digital Open Days and visit HUJI's Research Opportunities Database.
Available Opportunities
The Hebrew University of Jerusalem, Where Excellence Starts With People.