Doctoral Candidate (PhD student) in Psychology on Digitally Supported Learning and Collaboration
---
Funded PhD Programme (Students Worldwide)
---
About the Programme
 University of Luxembourg is an international research university with a distinctly multilingual and interdisciplinary character. The University was founded in 2003 and counts more than 6,700 students and more than 2,000 employees from around the world. The University's faculties and interdisciplinary centres focus on research in the areas of Computer Science and ICT Security, Materials Science, European and International Law, Finance and Financial Innovation, Education, Contemporary and Digital History. In addition, the University focuses on cross-disciplinary research in the areas of Data Modelling and Simulation as well as Health and System Biomedicine. Times Higher Education ranks the University of Luxembourg #3 worldwide for its "international outlook," #20 in the Young University Ranking 2021 and among the top 250 universities worldwide.

The Faculty of Humanities, Education and Social Sciences (FHSE) brings together expertise from the humanities, linguistics, cognitive sciences, social and educational sciences. People from across 20 disciplines are working within the Faculty. Along with the disciplinary approach a very ambitious interdisciplinary research culture has been developed.
The faculty's research and teaching focuses on social, economic, political and educational issues with the common goal of contributing to an inclusive, open and resourceful society. The FHSE offers four Bachelor and 15 Master degrees and a doctoral school providing students with the necessary knowledge and high-qualified skills to succeed in their future career.
Funded by the Fonds National de la Recherche Luxembourg in the framework of their partnership block grant programme IPBG, the University of Luxembourg has designed the COLLABORATION 21 (C21) programme. It teams up researchers from the University with Cisco - the world leader in collaboration technologies and SCRIPT - Luxembourg's national agency for innovation and digitalisation in education. Together, they propose a highly interdisciplinary programme encompassing seven research challenges at the intersection of collaborative skills and technologies to support education and the workforce.

Your Role...
Doctoral training will encompass all dimensions of the interdisciplinary partnership approach, including academic, transversal and "on-the-job" training with our highly committed partners. To bolster training and research opportunities, all C21 candidates will spend 25%-50% of their project time in placement with the non-academic partners and benefit from access to the respective fields. In addition, the programme offers its candidates ample training opportunities on a range of skills to boost the quality of the scientific output and their employability.
All candidates will conduct their research within the C21 framework and take active roles to support the programme's synergistic and integrative aspects. C21 offers funding for 10 PhD and 4 post-doctoral candidates in total, with 6 PhD candidates and 1 post-doctoral candidate starting in wave 1 (15. Septembre 2021) and the remaining positions scheduled to start in early 2023.
• Prepare a doctoral thesis in Psychology on digitally supported learning and collaboration in fundamental school
• Collaborate strongly with all consortium partners
• Participate actively in joint C21 programme activities (mandatory; C21 colloquia and C21 days)
• Present research findings at workshops and conferences
• Publish scientific articles in peer-reviewed international journals of high quality
• Write a cumulative PhD thesis

What we expect from you…
• Master's Degree (or equivalent) in Psychology or related field. It is possible to apply if the respective degree is to be obtained soon.
• Knowledge of and / or experience with experimental-psychological research designs;
• Knowledge of / and or experience with software for running behavioural experimental designs and data collection (e.g. E-Prime, Pyton or similar);
• Experience and / or motivation to test children attending fundamental school (4 – 12 year-olds)
• Excellent knowledge of quantitative statistics including related analysis software (SPSS, R, etc);
• High interest and proficiency with ICT
• Fluent in written and spoken English, very good mastery of at least one of the official languages of Luxembourg (Luxembourgish, German, French).
• The ambition to conduct interdisciplinary research, with both fundamental and applied outputs
• A strong desire to shape your employability for opportunities both in academia and in industry / public organisations (e.g., with our partners)
• You are spurred by teamwork and partnership rather than an individualistic mindset

We offer...
• An exceptional opportunity to be part of an innovative research partnership
• An exciting and relevant research topic
• A dynamic, collaborative work environment and a supportive academic community
• Access to cutting-edge research facilities
• Access to the field via the industrial and the public partner
• Full funding as well as financial support for participation in scientific activities (workshops, conferences, summer schools, etc.)
• Regular full time work contract in line with the regulations of University of Luxembourg including paid leave, health insurance, pension funds, and other benefits
• Enrolment in the doctoral school with an interesting offer of disciplinary or interdisciplinary courses and transferable skills training
• A personal workspace at the University
• Excellent prospects for your future career development

In Short...
• Contract Type: Fixed Term Contract 36 Month - extendable up to 48 months if required
• Work Hours: Full Time 40.0 Hours per Week
• Employee and student status
• Location: Belval
• Job Reference: UOL04341

How to apply...
Applications should include:
• Curriculum Vitae
• Digital copy of University diploma and a transcript of results
• Motivation letter detailing why you intend to undertake a PhD, an explanation of your motives for participating in this particular research programme, and expected learning outcomes/career perspectives
• A brief research proposal, stating how you intend to advance the state-of-the-art in the research topic (max. 5 pages)
• Contact information of two references (we might contact them)
• List of publications (if applicable)
Please apply formally through the HR system. Applications by email will not be considered.
Early applications are encouraged as the applications will be processed upon reception.
All qualified individuals are encouraged to apply. The University of Luxembourg embraces inclusion and diversity as key values. We are fully committed to removing any discriminatory barrier related to gender, and not only, in recruitment and career progression of our staff.

Here's what awaits you at the University
• Multilingual and international character. Modern institution with a personal atmosphere. Staff coming from 90 countries. Member of the "University of the Greater Region" (UniGR).
• A modern and dynamic university. High-quality equipment. Close ties to the business world and to the Luxembourg labour market. A unique urban site with excellent infrastructure.
• A partner for society and industry. Cooperation with European institutions, innovative companies, the Financial Centre and with numerous non-academic partners such as ministries, local governments, associations, NGOs …
Find out more about the University
Addresses, maps & routes to the various sites of the University


Further information...
For further information concerning this position, please contact Prof. Christine Schiltz (Christine.schiltz@uni.lu).
To receive more information about the C21 programme, you can contact Prof. Vincent Koenig (vincent.koenig@uni.lu) and Dr Kerstin Bongard-Blanchy (kerstin.bongard-blanchy@uni.lu).

Apply here :
https://emea3.recruitmentplatform.com/syndicated/private/syd_apply.cfm?ID=PHNFK026203F3VBQB7V7VV4NF&nPostingTargetId=101319&nPostingId=66522
---
Funding Notes
Some or all of the PhD opportunities in this programme have funding attached. Applications for this programme are welcome from suitably qualified candidates worldwide. Funding may only be available to a limited set of nationalities and you should read the full programme details for further information.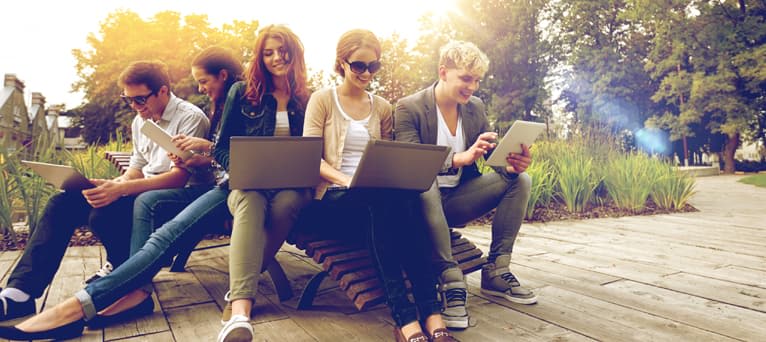 Search suggestions
Based on your current searches we recommend the following search filters.
Check out our other PhDs in Luxembourg, Luxembourg
Check out our other PhDs in Other
Start a new search with our database of over 4,000 PhDs