4-year PhD Studentship: Apolipoprotein E-targeted stem cell gene therapy for people with Alzheimer's disease
---
Dr Kevin Kemp

,

Prof Patrick Kehoe

,

Prof James Uney
No more applications being accepted
Self-Funded PhD Students Only
---
About the Project
Alzheimer's disease (AD) is a devastating progressive neurological disease, and a major increasing global health challenge. Polymorphism in the APOE gene, giving rise to the E4 isoform of apolipoprotein E (apoE4), is recognised as the most significant genetic risk factor for developing AD (1), and is strongly related to both increased Aβ levels and neuroinflammation in the brain (2). While carriers of APOE4 are more likely to develop AD, APOE2 offers protection against the disease (3). Gene therapies that might be able to lessen the impact of APOE variation in contributing to AD, represent a major unmet clinical need and are urgently required.
Haematopoietic stem cell (HSC) gene therapy approaches, involving genetic modification of transplanted or circulating HSCs, have been shown to prevent disease progression in patients with genetic diseases affecting the CNS and immune system. Using lentiviral vectors, we will develop a CNS targeted HSC-gene therapy to alter the APOE genotype of the AD protective microglia-like cell population in the brain (4). To ameliorate the pathogenic effects of the APOE4 isoform, we will genetically manipulate microglia-like cells to deliver and secrete therapeutic apoE2 that can be taken up to cross-correct neurons and other key cell types affected in AD.
Aims and Objectives
Aims/Objectives: The principal aims of this research project will be to develop a clinically relevant gene therapy protocol for stable APOE delivery to isolated HSCs and their immune cell progeny; determine the efficacy of APOE2-modified microglia-like cells to reverse neurological features of AD; and define mechanisms by which APOE2-modified microglia-like cells reduce Aβ burden and prevent neuronal and synaptic loss.
Key Hypothesis: A CNS targeted HSC-gene therapy approach, to alter the APOE genotype of the microglia-like cell population in the brain, offers a novel highly translatable therapeutic intervention in people with/or at risk of AD.
Methodology
Supervisors will provide the student with training and technical skills in their specialised disciplines (stem cells, gene therapy and dementia research), which will deliver a unique multidisciplinary PhD training. The student will carry out several experimental work packages to address the research aims/objectives:
Generation of lentiviral vectors. Using state-of-the-art cloning and viral culture techniques, therapeutic 3rd-generation lentiviral particles will be designed and constructed by the student utilising plasmids containing cell-specific promotors, APOE, and reporter genes.
Develop a clinically relevant lentiviral transduction protocol for stable APOE2 delivery to human HSCs. Advanced culture techniques will be used by the student to investigate the safety, efficiency, and stability of APOE delivery to HSCs and their immune progeny. The effects of viral delivery on cell proliferation, differentiation, and APOE levels, will be determined.
Determine the efficacy and mechanisms by which APOE2-modified immune cells reverse neurological features of AD. Using 2D/3D-culture models of AD, in conjunction with fluorescence imaging systems and high-specification electron microscopes, the student will assess the ability of APOE2-modified microglia-like cells to clear Aβ, modulate immune reactions, and prevent neuron/synaptic loss. Mechanisms of neuroprotection will be assessed using both genomic and proteomic techniques including qPCR, ELISA, and western blotting.
Keywords
Alzheimer's disease, Apolipoprotein E, Gene therapy, Haematopoietic stem cells, Neuroinflammation, Microglia.
How to apply for this project
This project will be based in Bristol Medical School - Translational Health Sciences in the Faculty of Health Sciences at the University of Bristol.
Please visit the Faculty of Health Sciences website for details of how to apply
---
Funding Notes
This project is open for University of Bristol PGR scholarship applications (closing date 25th February 2022)
The University of Bristol PGR scholarship pays tuition fees and a maintenance stipend (at the minimum UKRI rate) for the duration of a PhD (typically three years but can be up to four years).
---
References
1. Escott-Price V, et al. Common polygenic variation enhances risk prediction for Alzheimer's disease. Brain. 2015;138(Pt 12):3673-84.
2. Hasel, P., Liddelow, S.A. Isoform-dependent APOE secretion modulates neuroinflammation. Nat Rev Neurol 17, 265–266 (2021). https://doi.org/10.1038/s41582-021-00483-y
3. Reiman, E.M. et al. Exceptionally low likelihood of Alzheimer's dementia in APOE2 homozygotes from a 5,000-person neuropathological study. Nat Commun 11, 667 (2020). https://doi.org/10.1038/s41467-019-14279-8
4. Ho Han, K., et al. Migration-based selections of antibodies that convert bone marrow into trafficking microglia-like cells that reduce brain amyloid β. Proc Natl Acad Sci (2018) Jan 16;115(3):E372-E381. doi: 10.1073/pnas.1719259115.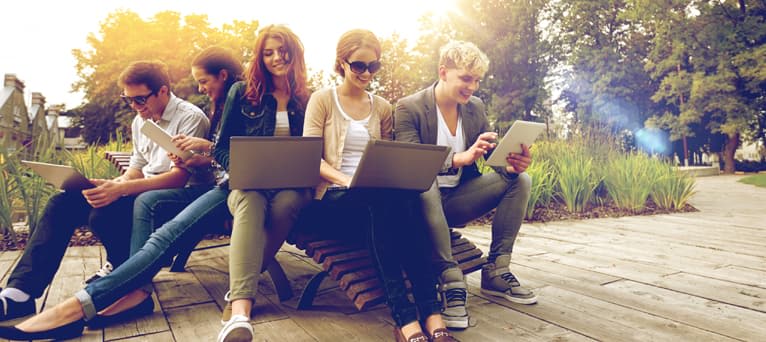 Search suggestions
Based on your current searches we recommend the following search filters.
Check out our other PhDs in Bristol, United Kingdom
Check out our other PhDs in United Kingdom
Start a New search with our database of over 4,000 PhDs