4-year PhD Studentship: Role of SAFB proteins in the regulation of miRNA function and aetiology of Huntington's disease
---
Prof James Uney

,

Dr O Cordero Llana

,

Dr Kevin Kemp
No more applications being accepted
Self-Funded PhD Students Only
---
About the Project
RNA binding proteins (RBP) play a central role in cellular metabolism by orchestrating the complex interactions of coding, non-coding, structural and regulatory RNA species. We have found that Scaffold attachment factor protein 1 (SAFB1) play an important role in regulating neuronal function [1,2]. Importantly, SAFB1 regulates the neuronal stress response, dendritic spine formation, associate with DICER, TRBP and Ago2 complexes and thereby regulate the expression of miRNAs that control synaptic plasticity [1,2]. Furthermore, we recently found that (i) SAFB1 binding to Ataxin 1 RNA was increased in the presence of a disease-causing CAG expansion; (ii) SAFB1 expression was increased in the nucleus and abnormally expressed in the cytoplasm of cerebellar and striatal neurons of spinocerebellar ataxia (SCA) and Huntington's disease patients respectively [3]. We also found that SAFB protein expression was changed early in the disease process [2]. As SAFB proteins are important for neuronal function we hypothesise that the altered expression observed in HD and SCAs will contribute significantly to disease pathology. The aim of this PhD is to characterise the SAFB1 dependent molecular mechanisms by which neurodegeneration is mediated and concurrently identify and explore novel therapeutic strategies.
Aims and Objectives
We hypothesise that the altered SAFB protein function observed in HD and SCAs contributes significantly to disease pathology. We wish to characterise the SAFB1 dependent molecular mechanisms by which neurodegeneration is mediated and concurrently identify and explore novel therapeutic strategies. To achieve this we will complete the following overlapping research objectives and investigate:
The regulation SCA1 and HTT expression, expansion and toxicity by SAFB proteins
How the stress response elicited by SCA and HD neurons is modified by SAFB proteins
Methodology
To characterise SAFB1 dependent neurodegeneration and identify and explore novel therapeutic strategies the student will use established CRISPR-Cas9 technology to knockout SAFB1 in SCA1 patient induced pluripotent stem cell (hiPSCs) lines. Cerebellar neurons will then be derived from the knockout SCA patient and isogenic control lines and used to investigate how SAFB1 regulates:
The processing, expression and toxicity of SCA1 genes carrying a CAG expansion. Mini genes, RT-PCR, immunocytochemical, western and lentiviral constructs expressing tagged SAFB1 deletion mutants and transgenes will be used to investigate how SAFB proteins influence the splicing, expression levels, movement and localisation of SCA1. Toxicity assays and imaging techniques will be used to measure neuronal viability.
Governs the ability of SCA and HD neurons to mediate a stress response: The neuronal stress response is attenuated in polyglutamine disease, and this may be due to altered SAFB protein expression. The student will hence use immunocytochemical and western blotting to measure the abnormal stress response and the ability of SAFB proteins to correct this in neurons derived from SAFB1 knockout SCA1 patient and control hiPSCs. The student will gain experience in several cutting-edge techniques that will give them skills desirable to academia and the pharmaceutical industry.
Keywords
Ago2, RNA binding proteins, polyglutamine diseases, SAFB1, microRNAs
How to apply for this project
This project will be based in Bristol Medical School - Translational Health Sciences in the Faculty of Health Sciences at the University of Bristol.
Please visit the Faculty of Health Sciences website for details of how to apply
---
Funding Notes
This project is open for University of Bristol PGR scholarship applications (closing date 25th February 2022)
The University of Bristol PGR scholarship pays tuition fees and a maintenance stipend (at the minimum UKRI rate) for the duration of a PhD (typically three years but can be up to four years).
---
References
1. Rivers C, Idris J, Scott H, Rogers M, Lee YB, Gaunt J, Phylactou L, Curk T, Campbell C, Ule J, Norman M, Uney JB. iCLIP identifies novel roles for SAFB1 in regulating RNA processing and neuronal function. BMC Biol. 2015 Dec 22;13:111.
2. Norman M, Rivers C, Lee YB, Idris J, Uney J. The increasing diversity of functions attributed to the SAFB family of RNA-/DNA-binding proteins. Biochem J. 2016 Dec ;473(23):4271-4288.
3. Buckner, N. K., K, Scott, H. Shi, G. Rivers, C. Gialeli, A, Wong, L-F. Cordero-Llana, O. Allen, N. Wilkins, A. Uney, JB. (2020) Abnormal scaffold attachment factor 1 expression and localisation in spinocerebellar ataxias and Huntington's chorea. Brain pathology, 30(6):1041-1055.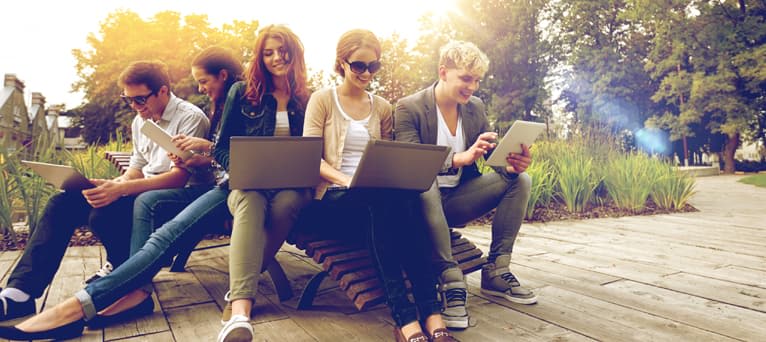 Search suggestions
Based on your current searches we recommend the following search filters.
Check out our other PhDs in Bristol, United Kingdom
Check out our other PhDs in United Kingdom
Start a New search with our database of over 4,000 PhDs