4-year PhD Studentship: Understanding synapse-specific function and dysfunction in the prefrontal cortex
---
Dr P Anastasiades

,

Dr Andrew MacAskill

,

Dr Matthew Gold
No more applications being accepted
Self-Funded PhD Students Only
---
About the Project
Synapses are the site of communication within the brain, linking areas associated with distinct aspects of our sensory, motor and cognitive world. They are also key sites of dysfunction, causing deficits in neural communication and symptoms that manifest across different mental health disorders. At the circuit level synaptic inputs to a given brain area display precise targeting across different domains (e.g cortical layers), cell types, subcellular compartments and can have distinct pre- and post-synaptic properties (Anastasiades & Carter, 2021). Consistent with these observations, emerging evidence indicates how specific inputs, cell types and brain structures mediate different aspects of brain function and how their dysfunction may contribute to certain aspects of disease pathology (Kelly et al., 2020). However, we still don't understand what makes individual synapses unique - the molecular codes that specify the properties of individual connections. This represents a huge challenge as it requires a method to isolate, purify and subsequently analyse the properties of specific synapses. To achieve this goal, this project will apply a novel method for high-throughput screening of synaptic biochemistry to understand the make-up of specific synapses and link these findings to synaptic dysfunction in mental health disorders such as autism.
Aims and Objectives
To understand the molecular code that mediates synaptic differences we will label and selectively purify synapses from the prefrontal cortex (PFC), a brain region critical for higher-order cognition and implicated in many mental health disorders.
Aim 1 will optimise a novel purification method to recover specific synapse from brain tissue.
Aim 2 will purify synapses from known presynaptic inputs to the PFC and perform proteomic analysis to determine molecular differences between inputs.
Aim 3 will mine these results to determine how similarities and differences in the proteomic makeup of individual synapses contribute to their distinct properties and potential disease susceptibility.
Methodology
To label and subsequently purify PFC synapses the student will apply proximity biotinylation, a method which we have recently set up across the collaborating labs. Synaptic specificity will be achieved by restricting viral expression using localised in vivo stereotaxic surgery in mice. Viruses will encode a novel fusion protein that tethers the BioID2 enzyme (Kim et al., 2016) to the presynaptic terminal. After allowing time for viral expression and proximity labelling, brain tissue will be passed over magnetic beads coated in streptavidin to capture biotinylated synaptic proteins, which will then be eluted for subsequent analysis.
Once samples have been purified, they will be validated using western blots before processing via Tandem Mass Tagging by the University of Bristol proteomics core.
Subsequent analysis will:
Determine molecular codes at different presynaptic inputs to explain functional differences in their connectivity and targeting within the PFC.
Compare findings to publicly available databases of genetic mutations associated with autism (e.g https://gene.sfari.org).
Autism has been chosen given links to synaptic dysfunction and a strong genetic component to its aetiology. These data will reveal novel markers to explain the wiring of the healthy brain as well as circuit level deficits in the brains of patients.
Keywords
Neuroscience, Synapse, Development, Biochemistry, Autism, Proteomics
How to apply for this project
This project will be based in Bristol Medical School - Translational Health Sciences in the Faculty of Health Sciences at the University of Bristol.
Please visit the Faculty of Health Sciences website for details of how to apply
---
Funding Notes
This project is open for University of Bristol PGR scholarship applications (closing date 25th February 2022)
The University of Bristol PGR scholarship pays tuition fees and a maintenance stipend (at the minimum UKRI rate) for the duration of a PhD (typically three years but can be up to four years).
---
References
Anastasiades PG, Carter AG (2021). Circuit organization of the rodent medial prefrontal cortex. Trends in Neuroscience. Jul; 44(7):550-563
Kelly, E. et al., (2020) Regulation of autism-relevant behaviors by cerebellar–prefrontal cortical circuits. Nat Neurosci 23, 1102–1110.
Kim DI, et al., (2016) An improved smaller biotin ligase for BioID proximity labeling. Mol Biol Cell. 27(8):1188-1196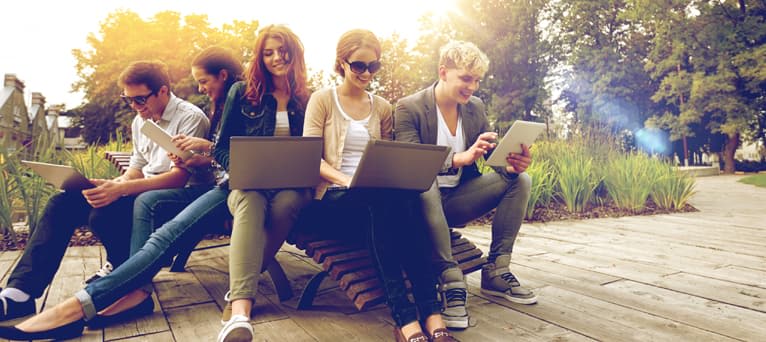 Search suggestions
Based on your current searches we recommend the following search filters.
Check out our other PhDs in Bristol, United Kingdom
Check out our other PhDs in United Kingdom
Start a New search with our database of over 4,000 PhDs