A cellular atlas of the human hip to understand the relationship between femeroacetabular impingement and hip osteoarthritis (NDORMS 2023/9)
---
Dr Sarah Snelling

,

Dr Adam Cribbs

,

Prof Philippa Hulley

,

Dr Matthew Baldwin
No more applications being accepted
Competition Funded PhD Project (Students Worldwide)
---
About the Project
This full-time 3-year DPhil post, will contribute substantially to the laboratory and computational research of the Ancestrally Diverse Musculoskeletal Atlas-based at the Botnar Research Centre, University of Oxford. This is a partnership with the Human Cell Atlas and Chan Zuckerberg Initiative. This ground-breaking consortium works across seven international sites and utilises next-generation sequencing to produce cellular maps of healthy muscle, tendon and bone.
We are looking for two DPhil students to develop, optimise and deliver cellular maps of adult femoral bone and capsule, both in the laboratory and computationally. Each student will work on either bone or capsule.
Bone and capsule are abundant tissues of our musculoskeletal system and are commonly affected by femeroacetabular impingement (FAI) which leads to hip osteoarthritis (OA). While the musculoskeletal system shows notable ethnic diversity we know very little about how ancestry affects bone biology. Osteoarthritis (OA) is a major cause of loss of quality of life globally, with the hip particularly prone to disease. Hip OA is commonly preceded by FAI in which additional bone growth occurs on either the femoral head or acetabulum of the hip - preventing smooth movement and causing pain. The capsule in FAI has also been shown to become fibrotic and show increased nerve growth. Hip OA itself is characterised by further bony changes (including sclerosis) alongside loss of cartilage and additional bone growth (osteophytes) and further capsular fibrosis and innervation. However, treatments for both femoroacetabular impingement (FAI) and hip OA are limited, partly due to a lack of understanding of the abnormal bone and capsule biology that occurs in these conditions, alongside a paucity of data on the cellular composition of healthy bone and capsule of the hip joint.
The recruited students will build reference datasets of healthy bone and capsule and compare these to pathological conditions including FAI and OA to build an understanding of disease mechanism(s) and identify treatment targets. As part of this DPhil you will process bone and capsule samples collected from the clinical team and generate libraries within the laboratory, carry out imaging validation and computationally analyse your data. You will work as part of a dynamic team of clinicians, engineers, computational biologists, epidemiologists, and biologists, who will provide an exciting range of training opportunities.
The outline for the DPhil will include:
Development of robust methods for single cell resolution analysis of femoral bone or capsule. You will compare and contrast single cell and single-nuclei ATACseq to improve cellular annotation.
Deliver an ancestrally diverse and temporal atlas of healthy human bone or capsule. You will use optimised methods to generate a single-cell resolution atlas of healthy bone or capsule collected by our clinical collaborators, will annotate these maps to identify cell subsets that change with ageing and use spatial methods (e.g. CellDive imaging) to validate subsets and derive their locations.
Identify potential cellular drivers of FAI and hip OA at the bone or capsule level. You will use optimised methods to develop single cell atlases of FAI and hip OA and compare these to healthy reference datasets to identify potential cell subsets or pathways that may drive disease. Using in-house in vitro models, you will assess the importance of these identified subsets in driving pathological changes.
TRAINING OPPORTUNITIES
Alongside departmental training opportunities listed below we will ensure hands-on computational training to support analysis of single-cell RNAseq data. Embedding within our international Tendon Seed Network and Ancestrally Inclusive Musculoskeletal Network will also ensure laboratory guidance and support. Each student will work on their unique project (capsule or bone) within an experienced and collaborative team. A student would be supported to shadow relevant clinical work and to attend clinical and basic science conferences to enrich their studies –financial support is available for travel to conferences.
NDORMS hosts Oxford's Institute of Musculoskeletal Sciences, a centre for experimental medicine, the Kennedy Institute of Rheumatology and a specialist trauma research unit. This enables and encourages research and education into the causes of musculoskeletal disease and its treatment.
A core curriculum of lectures will be taken in the first term to provide a solid foundation in a broad range of subjects including musculoskeletal biology, inflammation, epigenetics, translational immunology, data analysis and the microbiome. All students are also required to attend a 2-day Statistical and Experimental Design course at NDORMS. Students will also be required to attend regular seminars within the Department and have access to a variety of other courses run by the Medical Sciences Division Skills Training Team https://www.medsci.ox.ac.uk/study/skillstraining and the wider University.
Finally, the student(s) will be expected to regularly present data in Departmental seminars, the Soft Tissue Repair group and within our linked groups internally and externally.
KEYWORDS: Genomics, osteoarthritis, hip, sequencing, therapeutics
HOW TO APPLY
The Department accepts applications throughout the year but it is recommended that, in the first instance, you contact the relevant supervisor(s) or the NDORMS Graduate Studies Team ([Email Address Removed]) who will be able to advise you of the essential requirements.
Interested applicants should have, or expect to obtain, a first or upper second-class BSc degree or equivalent in a relevant subject and will also need to provide evidence of English language competence (where applicable). The application guide and form is found online and the DPhil will commence in October 2023.
Applications should be made to one of the following programmes using the specified course code:
D.Phil in Molecular and Cellular Medicine (course code: RD_MP1)
For further information, please visit http://www.ox.ac.uk/admissions/graduate/applying-to-oxford.
CONTACT INFORMATION FOR ALL SUPERVISORS:
[Email Address Removed] / https://www.ndorms.ox.ac.uk/team/sarah-snelling 
[Email Address Removed] / https://www.ndorms.ox.ac.uk/team/matthew-baldwin
[Email Address Removed] / https://www.ndorms.ox.ac.uk/team/adam-cribbs
[Email Address Removed] / https://www.ndorms.ox.ac.uk/team/philippa-hulley
---
References
• Ramos-Mucci L, Sarmiento P, Little D, Snelling S (2022). Research perspectives-Pipelines to human tendon transcriptomics. J Orthop Res. doi: 10.1002/jor.25315
• Baldwin, M.J., Cribbs, A.P., Guilak, F. et al. Mapping the musculoskeletal system one cell at a time. Nat Rev Rheumatol 17, 247–248 (2021). https://doi.org/10.1038/s41584-021-00600-7
• Naoki Nakano & Vikas Khanduja (2018) Femoroacetabular impingement: the past, current controversies and future perspectives, The Physician and Sportsmedicine, 46:3, 270-272, DOI: https://doi.org/10.1080/00913847.2018.1478151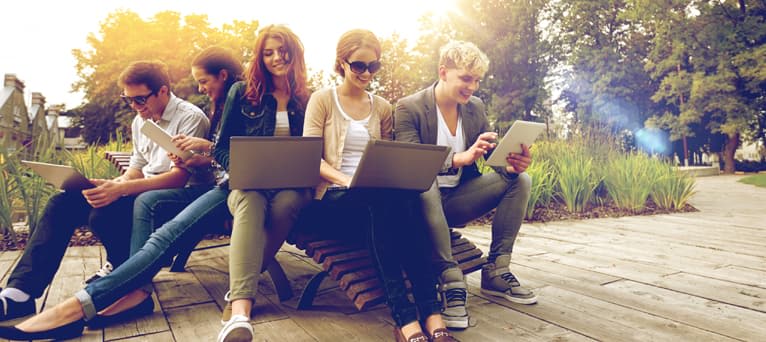 Search suggestions
Based on your current searches we recommend the following search filters.
Check out our other PhDs in Oxford, United Kingdom
Check out our other PhDs in United Kingdom
Start a New search with our database of over 4,000 PhDs