A human volunteer study of the effects of psyllium and inulin on the gut microbiota and metabolites
---
Prof Anne Kiltie

,

Prof A Johnstone
No more applications being accepted
Funded PhD Project (Students Worldwide)
---
About the Project
This project is an exciting opportunity for a student to work as part of a multidisciplinary team at the prestigious Rowett Institute, running a human volunteer study of dietary fibre manipulation. The student will learn bioinformatic skills analysing microbiota and metabolomic data and will gain wet lab experience investigating inflammatory markers. The project will include opportunities to deliver knowledge exchange (KE) and stakeholder engagement.
We are interested in the protective effects of dietary fibre supplements in the human intestine and also their anti-tumour effects, particularly in patients receiving pelvic radiotherapy who suffer from diarrhoea, which can significantly impact on their quality of life. Dietary fibre supplements are fermented by the gut microbiota, which produce metabolites including the short chain fatty acids (SCFAs) acetate, propionate and butyrate, which could alleviate local radiotherapy symptoms, and they can alter systemic immunity, including cytotoxic T cell function, thus killing tumour cells.
This PhD student will be responsible for the day-to-day running of a placebo controlled cross-over study in human volunteers recruited to the state-of-the-art Rowett Institute Human Nutrition Unit. Full support will be given from members of the unit. Volunteers will receive placebo, psyllium or psyllium plus inulin in random order for two weeks with two-week washout periods. Prior to the start and at the end of each intervention they will be given food frequency questionnaires and 3-day weighed food diaries prior to donating stool samples for 16S rRNA gene amplicon sequencing, selected bacterial qPCR, calprotectin and SCFA measurements, and blood samples for SCFA and cytokines. The student will learn how to handle large data sets and analyse food questionnaire/diary data, perform bioinformatic analysis with the Centre for Genome Enabled Biology and Medicine and undertake statistical analysis of correlations/associations between the various datasets.
In our laboratory models we have early evidence that dietary fibre supplements enhance radiotherapy tumour control, but there were responders and non-responders, which may be due to the microbiota present in the intestine before the dietary intervention. In humans, the composition of the gut microbiota varies greatly among individuals and there is significant variability in the microbiota response to dietary interventions, which may be influenced by their usual diet.
Therefore, before undertaking a clinical trial in radiotherapy patients, we wish to study a group of human volunteers to assess tolerance and responses to our dietary supplements, in terms of significant alterations in the microbiota, SCFAs in plasma and faeces, and plasma inflammatory cytokines. We will also investigate whether responders and non-responders within the study can be identified from baseline dietary information or microbial composition or activity (based on faecal SCFA measurements).
Our hypothesis is that a subset of the population are responders to dietary fibre manipulation (psyllium with or without inulin), with alterations in microbiota, metabolite and immune endpoints sufficient to be useful for radiosensitisation in radiotherapy patients, and such individuals can be identified through information on their habitual diet and baseline microbial composition and/or activity pre-treatment.
Informal enquiries would be welcomed for a discussion and/or visit. Please contact [Email Address Removed] or [Email Address Removed]
APPLICATION PROCEDURE:
International applicants are eligible to apply for this studentship but will have to find additional funding to cover the difference between overseas and home fees (approximately £17,000 per annum)
Formal applications can be completed online: https://www.abdn.ac.uk/pgap/login.php
You should apply for the Degree of Doctor of Philosophy in Medical sciences to ensure your application is passed to the correct team
Please clearly note the name of the supervisor and exact project title on the application form. If you do not mention the project title and the supervisor on your application it will not be considered for the studentship.
Candidates must have a strong background in Biomedical Sciences and should have (or expect to achieve) a minimum of a 2:1 UK Honours degree (or the equivalent qualifications gained outside the UK). Students who have a 2:2 will be considered if they hold a Distinction or Commendation at Masters level. 
This project may particularly appeal to medically qualified candidates willing to be funded on a student stipend or medical students who have a BSc (Hons) or equivalent wishing to undertake an intercalated PhD.
Admissions enquiries can be made to [Email Address Removed]
---
Funding Notes
Substantial consumables costs for this project have been generously provided by the Friends of ANCHOR (https://www.friendsofanchor.org/).
This studentship includes payment of Home fees, research costs and a stipend at the UKRI rate. International applicants may apply for this studentship but will have to find additional funding to cover the difference between overseas and home fees (approximately £17,000 per annum).
Expected start date 1st October 2022.
---
References
Bartsch B*, Then CK*, Harriss E, Kartsonaki C, Kiltie AE (2021) Systematic review and meta-analysis of interventions with dietary supplements, including pre-, pro- and synbiotics, to reduce acute and late gastrointestinal side effects in patients undergoing pelvic radiotherapy. Clin Transl Radiat Oncol 29:11-9.
Then CK, Paillas S, Wang X, Hampson A, Kiltie AE (2020) Association of Bacteroides acidifaciens relative abundance with high-fibre diet-associated radiosensitisation. BMC Biology 18:102.
Smith NM, Maloney NG, Shaw S, Horgan GW, Fyfe C, Martin JC, Suter A, Scott KP, Johnstone AM (2020) Daily Fermented Whey Consumption Alters the Fecal Short-Chain Fatty Acid Profile in Healthy Adults. Front Nutr 7:165.
Johnstone AM, Kelly J, Ryan S, Romero-Gonzalez R, McKinnon H, Fyfe C, Naslund E, Lopez-Nicolas R, Bosscher D, Bonnema A, Frontela-Saseta C, Ros-Berruezo G, Horgan G, Ze X, Harrold J, Halford J, Gratz SW, Duncan SH, Shirazi-Beechey S, Flint HJ (2020) Nondigestible Carbohydrates Affect Metabolic Health and Gut Microbiota in Overweight Adults after Weight Loss. J Nutr 150:1859-70.
Lobley GE, Holtrop G, Horgan GW, Bremner DM, Fyfe C, Johnstone AM (2015) Responses in gut hormones and hunger to diets with either high protein or a mixture of protein plus free amino acids supplied under weight-loss conditions. Br J Nutr 113:1254-70.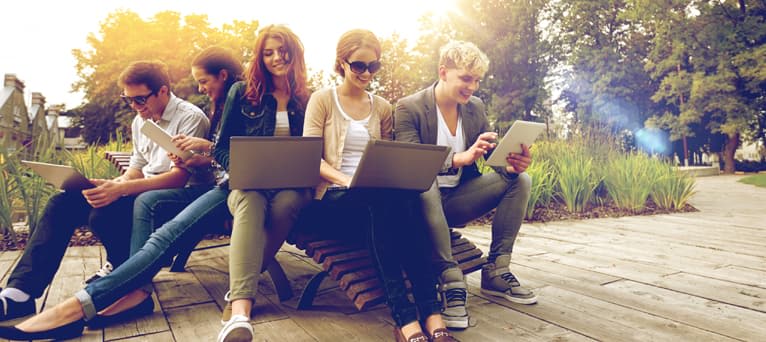 Search suggestions
Based on your current searches we recommend the following search filters.
Check out our other PhDs in Aberdeen, United Kingdom
Check out our other PhDs in United Kingdom
Start a New search with our database of over 4,000 PhDs