A novel tool to assess quality of life and aid ethical decision making in kennelled dogs
---
Dr Dorothy McKeegan

,

Dr Lesley Wiseman-Orr

,

Dr Davina Hill
Applications accepted all year round
Self-Funded PhD Students Only
---
About the Project
Project summary
The project will develop a novel instrument for routine use in rescue kennels to provide a valid and reliable measure of quality of life (QOL) of kennelled dogs on a continuum from poor to good. The student will then embed the instrument into an ethical decision-making tool which will support rescue centre staff to make important decisions on behalf of the dogs in their care. This work will have positive impacts on all kennelled dogs as well as on rescue centre staff caring for them, and will establish a development process that can be used for other captive species.
Aims & Objectives
The aim of this PhD project is to develop methods to objectively assess the quality of life (QOL) of dogs in a shelter environment. The specific objectives are:
To work with a national animal rescue organisation to raise awareness of current concepts of animal QOL and potential approaches to ethical decision-making, to ensure buy in from end users
To develop a novel prototype digital instrument to measure rapidly and reliably the QOL of dogs in a shelter environment (in light of specific needs identified by the rescue organisation) and to embed that instrument in an ethical decision-making tool for the purposes of: Identifying the need for veterinary or environmental intervention; Evaluating the effectiveness of veterinary or environmental intervention; and Aiding end of life decision making
To test the validity, reliability and practicability of the instrument and decision-making tool in shelter environments.
Background
On behalf of the animals in their care, rescue centre staff make daily decisions that can be demanding and stressful, including decisions about euthanasia1. These decisions must take account of negative and positive impacts of treatment and other factors impacting upon animal QOL such as short- and long-term welfare impacts of kennelled environments, and ethical conceptions of quantity vs quality of life, as well as resource implications. For such complex ethical decision making to be robust and transparent, a valid, reliable and practicable measure of QOL for kennelled dogs, integrated into a similarly robust and practicable decision-making tool, is essential. Efforts to develop such a QOL measure have so far been unsuccessful2,3, failing to focus sufficiently upon the affective state of the individual which is at the heart of animal welfare, and to apply best practice in instrument development established in related fields4.
The construct of animal QOL has been defined as 'the subjective and dynamic evaluation by the individual of its circumstances (internal and external) and the extent to which these meet its expectations (that may be innate or learned and that may or may not include anticipation of future events), which results in, or includes, an affective (emotional) response to those circumstances (the evaluation may be a conscious or unconscious process, with a complexity appropriate to the cognitive capacity of the individual'5. Despite the intangible and subjective nature of animal (and human) QOL, there are well-established psychometric approaches to the development of instruments to measure it. Defined steps lead to the creation of a structured questionnaire instrument with formal scoring mechanism, based on an appropriate scaling model, which can be tested to establish its validity and reliability for the intended purpose(s).
Validity is the most fundamental quality in any measurement instrument. The most basic kind of validity is 'content validity', a measure of the extent to which an instrument's items appear to be relevant and adequate for its purpose, is ensured by the method of item generation, selection and scaling and can be evaluated by expert groups. Instruments must also have 'construct validity' which is established through hypothesis testing, based on predictions about how the instrument will perform with particular groups or in particular circumstances4. The reliability of an instrument is the extent to which it performs consistently whether applied to the same unchanging subject at different times, or at the same time by different observers. Reliability is essential for validity, and is also determined during instrument development.
Our proposed psychometric approach to instrument development has previously been applied by Dr Wiseman-Orr to measure companion animal health-related QOL 6- and farm animal QOL 7. That methodology will be refined to develop a novel, validated digital instrument to measure, routinely, the generic QOL of kennelled dogs. Following best practice, the instrument will be developed from observations reported at first hand by those rescue centre staff who will use the new instrument, with contributions from other key informants such as veterinary surgeons and others working in rescue centres. The generated measurements of QOL will then be integrated into a novel ethical decision-making tool designed for use in rescue kennels, utilising Dr McKeegan's expertise in veterinary ethics which has already led to the development of ethical reasoning tools for vets8. Dr Hill will co-supervise the project, providing key support in behavioural assays and statistical analysis.
Importance and impact of the work
This project, carried out in close collaboration with a national animal rescue organisation, will develop a novel QOL instrument for use in rescue kennels, which will be used routinely and non-invasively to validly and reliably measure QOL, improving dog welfare by facilitating the robust evaluation of the effectiveness of interventions (e.g. enrichment). The project will go further by embedding that instrument into an ethical decision-making tool which will support rescue centre staff to justify the daily decisions that they make on behalf of the dogs in their care. This work will have positive impacts on animal welfare and on decision-makers for whom the stress of making difficult ethical decisions is well recognised. As such, the project is guaranteed to be impactful through our end-user collaboration and we expect the work to be applicable to the wider dog shelter community. In addition, the project will develop relevant training and raise ethical awareness for centre staff, and establish a development process that will facilitate the development of similar tools for other animal species. Findings will be disseminated through peer-reviewed journal articles and conference presentations.
---
Funding Notes
Funds will be needed to cover software development, which may be met by collaboration with a national animal rescue organisation.
---
References
1. Rogelberg SG, DiGiacomo N, Reeve CL, Spitzmuller C, Clark OL, Teeter L, Walker AG, Carter NT & Starling PG (2007) What shelters can do about euthanasia-related stress: an examination of recommendations from those on the front line. Journal of Applied Animal Welfare Science 10(4): 331 347
2. Kiddie JL & Collins LM (2014) Development and validation of a quality of life assessment tool for use in kennelled dogs (Canis familiaris). Applied Animal Behaviour Science 158: 57-68
3. Polgar Z, Blackwell EJ & Rooney NJ (2019) Assessing the welfare of kennelled dogs - A review of animal-based measures. Applied Animal Behaviour Science 213: 1-13
4. Streiner G, Norman GR & Cairney J (2015) Health Measurement Scales: a practical guide to their development and use. 5th Edition. Oxford: Oxford University Press..
5. Wiseman-Orr ML, Scott EM, Reid J and Nolan AM (2006) Validation of a structured questionnaire as an instrument to measure chronic pain in dogs on the basis of effects on health-related quality of life. American Journal of Veterinary Research 67(11): 1826-1836
6. Davies V, Reid J, Wiseman-Orr ML, Scott M (2019) Optimising outputs from a validated online instrument to measure health-related quality of life (HRQL) in dogs PLOS ONE 14(9): e0221869
7. Wiseman-Orr ML, Scott EM, Nolan AM (2011) Development and testing of a novel instrument to measure health-related quality of life (HRQL) of farmed pigs and promote welfare enhancement (Part 1) Animal Welfare 20(4): 535-548
8. Yeates J and McKeegan DEF (2019). Ten steps for resolving ethical dilemmas in veterinary practice. In Practice 41: 130-133.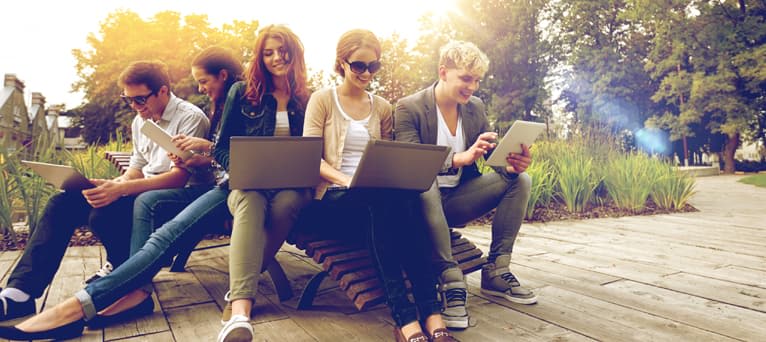 Search suggestions
Based on your current searches we recommend the following search filters.
Check out our other PhDs in Glasgow, United Kingdom
Check out our other PhDs in United Kingdom
Start a New search with our database of over 4,000 PhDs