A proteomic study of serum from children with neurofibromatosis type 1 autism
---
Prof J Green

,

Dr S Garg

,

Dr Richard Unwin
Applications accepted all year round
Self-Funded PhD Students Only
---
About the Project
Proteomic approaches using mass spectrometric analysis have proved a valuable tool in understanding the molecular pathogenesis of complex disorders such as schizophrenia and ASD. The proposed study will thus break new ground in the field in using a proteomic approach to identify differentially expressed peptides and proteins in NF1 children with and without ASD. Analysis at the protein level, rather than genes and transcripts, may effectively and directly reflect cellular function. This study could potentially make a unique contribution to the identification of functional biomarkers in NF1 and ASD. The aims of the project are (i) To identify a proteomic signature that differentiates NF1 children with and without ASD; and (ii) To develop an algorithm that maximizes sensitivity and specificity of the biomarker profile.
This study will provide proof of principle data, which will be confirmed on a larger validation sample. Our hypothesis is that there will be differences in the proteome in NF1 children with and without ASD. These could be in levels of neurofibromin protein itself, in protein components of the cAMP pathway or PI3K/mTOR pathway, or in the proteins whose expression is controlled by this pathway. The discovered proteomic biomarkers can be used to predict risk for ASD, clinical stratification of patients and as treatment targets in intervention trials in NF1.
Obtaining cellular material to identify these markers from the CNS (i.e. the site of ASD manifestation) is both problematic in humans and unhelpful for the development of future biomarkers assays. Instead, we propose to use peripheral blood mononuclear cells (PBMCs) as surrogates.
Methods
1) Patients will be recruited from the NF1 service at Manchester Centre for Genomic Medicine. Following informed consent, behavioural phenotyping will be carried out using standardized ASD instruments such as the ADI-R (Autism Diagnostic Interview-Revised) for parent interviews and ADOS (Autism Diagnostic Observation Schedule) and Wechsler Scale of Intelligence for child assessment. Following behavioural phenotyping assessments, blood samples will be collected from the NF1 participant and sent to the Centre for Advanced Discovery and Experimental Therapeutics (CADET) at Central Manchester NHS Foundation Trust.
2) Isolation of PBMCs and protein quantification will be carried out in the CADET lab. Relative quantification data using isobaric tagging (iTRAQ) and two-dimensional liquid chromatography-mass spectrometry (LC-LC-MS/MS) will be obtained using established protocols.
3) MS Data will initially be analysed to obtain peptide identification and protein quantitation. Proteins that appear to be differentially expressed will be studied in more detail as to their predictive power using ROC analysis.
Main Outcomes and opportunities arising from this research
By the end of this study we will obtain pilot data on the proteome of NF1 autism and the differences in NF1 children with and without ASD. The outputs from this study will have important clinical and research implications. The pilot data on the proteomic profile will allow us to identify a subset of proteins of interest, along with an estimation of their variance within our study populations, and as such will allow us to assess the value of these proteins as markers of ASD in a larger cohort of NF1 patients. Our collaboration with the international NF1 ASD community (INFACT- International NF1-ASD Consortium Team) will provide the opportunity to confirm the pilot results in a larger validation sample accelerating the potential for patient benefit. Discovered proteomic biomarkers could be used to predict risk of ASD in NF1, for clinical stratification of patients and as treatment targets in intervention trials in NF1. Additionally, because of our underlying understanding of the neural system pathways in NF1 (as above), the findings promise to allow further important inferences about pathogenesis in both NF1 and ASD. Studies on NF1 animal models have revealed that pharmacological treatments such as Simvastatin and Lamotrigine are capable of ameliorating the NF1 cognitive/behavioural phenotype. Discovered proteomic biomarkers could be used in clinical trials as treatment targets or trial endpoint.
Training
The training programme will include clinical interviewing skills, autism behavioural phenotyping methods and skills in mass spectrometry.
MS training will include laboratory training in protein extraction and handling, biochemistry including preparative HPLC, large scale protein identification and quantification by mass spectrometry. In addition, these methods generate large datasets which will require the candidate to perform a statistical analysis on this data, including functional analyses such as pathway mapping using established tools to identify putative targets. Such targets will be validated by either immunoassays (ELISA, western blot and/or immunocytochemistry) or by the development of dedicated targeted MS approaches.
Entry Requirements
Candidates are expected to hold (or be about to obtain) a minimum upper second class honours degree (or equivalent) in a related area/subject. Candidates with previous laboratory experience are particularly encouraged to apply.
How To Apply
For information on how to apply for this project, please visit the Faculty of Biology, Medicine and Health Doctoral Academy website (https://www.bmh.manchester.ac.uk/study/research/apply/). Informal enquiries may be made directly to the primary supervisor. On the online application form select the appropriate subject title.
For international students, we also offer a unique 4 year PhD programme that gives you the opportunity to undertake an accredited Teaching Certificate whilst carrying out an independent research project across a range of biological, medical and health sciences.
Equality, Diversity and Inclusion
Equality, diversity and inclusion is fundamental to the success of The University of Manchester, and is at the heart of all of our activities. The full Equality, diversity and inclusion statement can be found on the website https://www.bmh.manchester.ac.uk/study/research/apply/equality-diversity-inclusion/"
---
Funding Notes
This project has a Band 3 fee. Details of our different fee bands can be found here (https://www.bmh.manchester.ac.uk/study/research/fees/). For information on how to apply for this project, please visit our website.
---
References
Freeman OJ, Unwin RD, Dowsey AW, Begley P, Ali S, Hollywood KA, Rustogi N, Petersen RS, Dunn WB, Cooper GJS, Gardiner NJ (2016) Metabolic dysfunction is restricted to the sciatic nerve in experimental diabetic neuropathy. Diabetes. 65:228-238

Blankley RT, Fisher C, Westwood M, North R, Baker PN, Walker MJ, Williamson AJ, Whetton AD, Lin W, McCowan L, Roberts CT, Cooper GJS, Unwin RD* and Myers JE (2013) A label-free SRM workflow identifies a subset of pregnancy specific glycoproteins as novel putative predictive markers of early-onset pre-eclampsia. Molecular and Cellular Proteomics. 12:3148-59.

Unwin RD*, Griffiths J, Whetton AD. (2010) Simultaneous analysis of relative protein expression levels across multiple samples using iTRAQ isobaric tags with 2D-nanoLC-MS/MS. Nature Protocols. 5:1574-1582.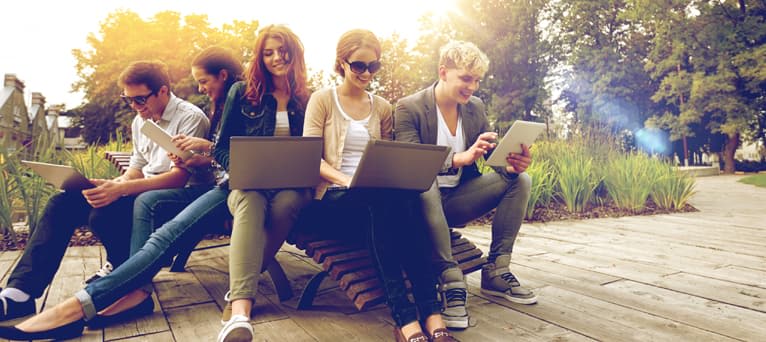 Search suggestions
Based on your current searches we recommend the following search filters.
Check out our other PhDs in Manchester, United Kingdom
Check out our other PhDs in United Kingdom
Start a New search with our database of over 4,000 PhDs