Dr Z Poghosyan

,

Dr V Knauper
No more applications being accepted
Self-Funded PhD Students Only
---
About the Project
Metastatic breast cancer accounts for nearly 90% deaths. Cell motility, regulated by integrin/ECM communication, is critical for cancer invasion and metastasis. Cancer cell migration requires dynamic interactions between the extracellular matrix and the actin cytoskeleton. A prominent feature of the cell migration machinery is the regulated generation and breakdown of organised adhesive structures, called focal adhesions (FA). FA are initiated and maintained by the integrin family of cell-ECM adhesion receptors. To ensure successful cell migration, FA assembly, maturation and disassembly has to be a dynamic and coordinated process depending on a number events, such as the engagement of specific integrins, their activity and trafficking.
We are investigating the mechanisms of tumour progression, analysing the role of ADAM (a disintegrin and metalloproteinase) family proteins in cellular signalling pathways regulating cancer cell motility and invasion. Our focus is on ADAM15, which is emerging as a key player in breast cancer. ADAM15 is a multi-domain, multi-function transmembrane protein. Its mRNA is subject to complex alternative splicing, generating isoforms with distinct intracellular domains. Previously we have shown that the differential expression of ADAM15 spliced isoforms correlates with prognosis in breast cancer patients. Additionally, we have sown that ADAM15 isoforms differentially regulate the shedding of a breast tumour suppressor FGFR2iiib shedding, as well as the expression of cell-cell adhesion protein claudin1 in breast cancer cells. Recently we discovered that over-expression of ADAM15 isoforms in breast cancer cells has profound effects on integrin-mediated focal adhesion turnover and cell migration.
The purpose of this project is to understand how ADAM15 isoforms modulate integrin behaviour, and, consequently, focal adhesion assembly, maturation and disassembly in aggressive breast cancer cells. The student will test the hypothesis that ADAM15 intracellular domain (ICD) mediated interactions are necessary for the dynamic turnover of focal adhesions.
While ADAM15-integrin interactions are known (with avb3 and a5b1 integrins), there is no published evidence as to how firstly this might regulate focal adhesion turnover, and, secondly, how this is affected by ADAM15 splicing. Our work has identified a novel control checkpoint of ADAM15-integrin interactions, specifically, changes in integrin behaviour as a function of ADAM15 differential splicing. Integrins are a family of cell adhesion receptors that have crucial roles not only in normal cell growth and migration/wound healing, but also in the establishment, metastasis and progression of many cancers. Therefore, understanding the mechanisms of how proteins such as ADAM15 that interact with integrins regulate their behaviour is of fundamental importance.
The project will address the following specific aims:
1. Analysis of ADAM15 isoform-dependent focal adhesion dynamics in breast cancer cells.
2. Dissecting the mechanisms of ADAM15/integrin interactions in breast cancer cells expressing ADAM15 isoforms.
3. Evaluation of ADAM15 isoform-dependent integrin trafficking in breast cancer cells.
4. Elucidating the role of ADAM15 metalloproteinase function in focal adhesion turnover.
Understanding the mechanisms by which ADAM15 spliced isoforms contribute to cancer cell migration, hence invasion and metastasis, may explain the prognostic significance of ADAM15 splicing for breast cancer patients, and may reveal novel avenues that can be exploited for therapeutic purposes in cancer.
This project will be carried out in collaboration with Professor Maddy Parsons at Kings College London, and Professor Jim Norman at Beatson Cancer Research Institute in Glasgow, and will involve spending some time at these institutions
Application Process
We are seeking enthusiastic and motivated students with an interest in Cancer or genomic research. Applicants should possess a minimum of an upper second-class Honours degree, master's degree, or equivalent in a relevant subject.
Applicants whose first language is not English are normally expected to meet the minimum University requirements (e.g. 6.5 IELTS)
The total duration of this PhD programme is 3.5 years. Following discussion with proposed supervisors and to be considered you must submit a formal application via Cardiff University's online application service. Medicine - Study - Cardiff University
There is a box at the top right of the page labelled 'Apply', please ensure you select the correct 'Qualification' (Doctor of Philosophy), the correct 'Mode of Study' (Full Time) and the correct 'Start Date' (i.e. October 2022). This will take you to the application portal.
In the 'Research Proposal' section of the application enter the name of the project you are applying to.
Candidates must submit the following information:
Supporting statement
CV
Qualification certificates
Proof of Funding i.e. a letter of intent from your sponsor or confirmation of self-funded status.
References x 2
Proof of English language (if applicable)
Closing date for applicants is 31st March 2022.
---
Funding Notes
This is a Self-Funded/Sponsored PhD opportunity.
FUNDING REQUIRED:
Full UK/EU or International Tuition Fees
UK Living Expenses
Bench Fees (where applicable)
Open to all students of any nationality without restrictions (UK/EU and International)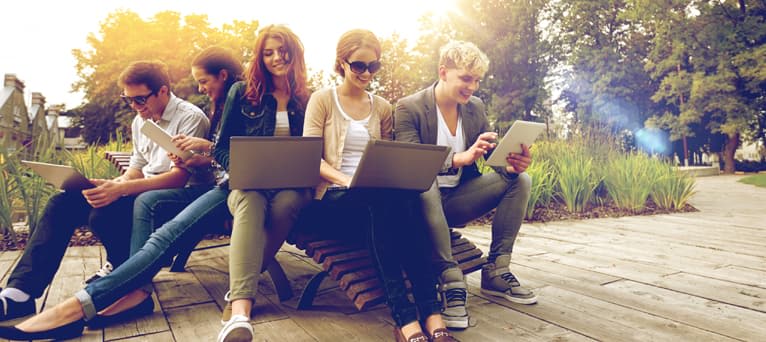 Search suggestions
Based on your current searches we recommend the following search filters.
Check out our other PhDs in Cardiff, United Kingdom
Check out our other PhDs in United Kingdom
Start a New search with our database of over 4,000 PhDs