[AIMLAC CDT Studentship] Solving the "structure – optical response" relation by combining the resonant-state expansion with machine learning
---
Dr E Muljarov

,

Prof W W Langbein
No more applications being accepted
Competition Funded PhD Project (Students Worldwide)
---
About the Project
The UKRI CDT in Artificial Intelligence, Machine Learning and Advanced Computing (AIMLAC) aims at forming the next generation of AI innovators across a broad range of STEMM disciplines. The CDT provides advanced multi-disciplinary training in an inclusive, caring and open environment that nurture each individual student to achieve their full potential. Applications are encouraged from candidates from a diverse background that can positively contribute to the future of our society.
Project Description
Electromagnetic resonances are widely exploited in modern technologies, and significant advance in their simulation and underlying understanding has an extensive field of applications with a potential impact on society. For example, nanoplasmonics, dealing with optical phenomena in the nanoscale vicinity of metallic surfaces, has yielded practical applications in physics, engineering, biomedicine, and even for environmental monitoring and homeland security. Plasmonic resonances can probe nanoscale regions in the vicinity of a metallic nanoparticle (NP), enabling nano-spectroscopy for reading the chemical structure of the object with nanometer resolution, biological labelling, imaging and biomedical sensing.
A host of methods in computational electrodynamics are presently employed for calculating resonances in optical systems and modelling light scattering, and their computational codes have been optimised over the past decades to increase their accuracy and speed. However, the forward design of complex resonators, or solving the inverse problem using these methods is still severely restricted by available computational power. The resonant-state expansion (RSE), developed [1] by Egor Muljarov and Wolfgang Langbein, provides an alternative method for accurate and efficient calculation of resonances in arbitrary open optical systems, which can be orders of magnitude more computationally efficient [2]. Its continuous development over the last decade, with over 25 original works published during this period, has opened a new field attracting other research groups in the UK and worldwide.
The RSE development has improved the accuracy and speed in solving the forward problem, from resonator structure to optical response. However, solving the inverse problem, from optical response to structure, is still beyond reach, as it traditionally requires an iterative minimisation using many forward solutions. This project wants to address this issue, by combining the high speed of the RSE to provide a forward data set sampling the structural parameter space sufficiently to train machine learning (ML)/artificial intelligence models for solving the inverse problem of determining the structure from the optical properties.
Aligned with ongoing experimental activity and development of the Nanosizer technology [3] in the supervisors groups, the project will use as examples the extinction and absorption cross-section spectra of gold and silver NPs of various structural faceting classes, such as decahedra, tetrahedra, bipyramids, etc [4].
The student will use and further develop the RSE-based scattering-matrix method [5] to calculate the forward problem, determining the scattering cross-sections of NPs of different sizes and shapes, comparing results with COMSOL calculations and measured spectra. As an introduction to ML, a model will be trained for the forward problem, and the accuracy will be optimised by varying the type and structure of the ML algorithm. To solve the inverse problem, the student will use the RSE results of the forward problem as training set for ML of the inverse problem. As an outcome of this research, a generic platform based on the RSE and ML will be developed and made publicly available, which can be used by academia and industry.
Start date: 1st October 2023
The UKRI CDT in Artificial Intelligence, Machine Learning and Advanced Computing provides 4-year, fully funded PhD opportunities across broad research themes:
T1: data from large science facilities (particle physics, astronomy, cosmology)
T2: biological, health and clinical sciences (medical imaging, electronic health records, bioinformatics)
T3: novel mathematical, physical, and computer science approaches (data, hardware, software, algorithms)
Its partner institutions are Swansea University (lead institution), Aberystwyth University, Bangor University, University of Bristol and Cardiff University.
Training in AI, high-performance computing (HPC) and high-performance data analytics (HPDA) plays an essential role, as does engagement with external partners, which include large international companies, locally based start-ups and SMEs, and government and Research Council partners. Training will be delivered via cohort activities across the partner institutions.
Positions are funded for 4 years, including 6-month placements with the external partners. The CDT will recruit 10 positions in 2023.
The partners include: JD Power UK, ATOS, DSTL, Mobileum, GCHQ, EDF, Amplyfi, DiRAC, Agxio, STFC, NVIDIA, Oracle, QinetiQ, Quantum Foundry, Dwr Cymru, TWI and many more.
More information, and a description of research projects, can be found at the UKRI CDT in Artificial Intelligence, Machine Learning & Advanced Computing website. http://cdt-aimlac.org/cdt-research.html
How to apply:
To apply, please visit the CDT website http://cdt-aimlac.org/cdt-apply.html and follow the instructions to apply online.
Please submit an application for PhD study via the Cardiff University webpages (https://www.cardiff.ac.uk/study/postgraduate/research/programmes/programme/physics-and-astronomy) including:
• your academic CV
• a personal statement
• two references, at least one academic
• Your degree certificates and transcripts.
In the "Research Proposal" section of your application, please specify the project title and supervisors.
In the funding section, please select that you will not be self-funding and write that the source of funding will be "AIMLAC CDT"
The deadline for applications for the UKRI CDT Scholarship in Artificial Intelligence, Machine Learning and Advanced Computing (AIMLAC) is mid-February 2023. However, AIMLAC will continue to accept applications until the positions are filled.
For general enquiries, please contact Roz Toft [Email Address Removed]
Eligibility:
The typical academic requirement is a minimum of a 2:1 physics and astronomy or a relevant discipline.
Applicants whose first language is not English are normally expected to meet the minimum University requirements (e.g. 6.5 IELTS) (https://www.cardiff.ac.uk/study/international/english-language-requirements)
Candidates should be interested in AI and big data challenges, and in (at least) one of the three research themes. You should have an aptitude and ability in computational thinking and methods (as evidenced by a degree in physics and astronomy, medical science, computer science, or mathematics, for instance) including the ability to write software (or willingness to learn it).
For more information on eligibility, please visit the UKRI CDT in Artificial Intelligence, Machine Learning & Advanced Computing website http://cdt-aimlac.org/
---
Funding Notes
The UK Research and Innovation (UKRI) fully funded scholarships cover the full cost of 4 years tuition fees, a UKRI standard stipend of currently £17,668per annum and additional funding for training, research and conference expenses. The scholarships are open to UK and international candidates.
---
References
[1] E. A. Muljarov, W. Langbein and R. Zimmermann, "Brillouin-Wigner perturbation theory in open electromagnetic systems", Europhys. Lett. 92, 50010 (2010); UK patent GB2544601 (2020).
[2] M. B. Doost, W. Langbein, and E. A. Muljarov, "Resonant-state expansion applied to three-dimensional open optical systems" Phys. Rev. A 90, 013834 (2014).
[3] L. M. Payne, W. Albrecht, W. Langbein and P. Borri, "The optical nanosizer – quantitative size and
shape analysis of individual nanoparticles by high-throughput widefield extinction microscopy", Nanoscale 12, 16215 (2020); US patent US10996159B2 (2021).
[4] Y. Wang, Z. Sztranyovszky, A. Zilli, W. Albrecht, S. Bals, P. Borri and W. Langbein, "Quantitatively linking morphology and optical response of individual silver nanohedra", Nanoscale 14, 11028 (2022).
[5] S. V. Lobanov, W. Langbein, and E. A. Muljarov, "Resonant-state expansion of three-dimensional open optical systems: Light scattering", Phys. Rev. A 98, 033820 (2018).

---
How good is research at Cardiff University in Physics?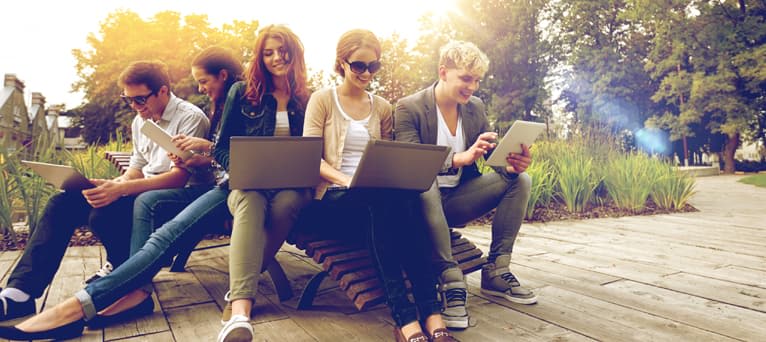 Search suggestions
Based on your current searches we recommend the following search filters.
Check out our other PhDs in Cardiff, United Kingdom
Check out our other PhDs in United Kingdom
Start a New search with our database of over 4,000 PhDs