An integrative approach to studying evolutionary radiation, hybridisation and biodiversity: the Cervidae (deer) as an example.
---
Prof M Bruford

,

Dr David Stanton
No more applications being accepted
Competition Funded PhD Project (Students Worldwide)
---
About the Project
Despite recent advances in phylogenetic analysis of the deer (Cervidae), many genera remain taxonomically confused. This is particularly true among New World taxa, which represent a recent adaptive radiation (Heckeberg et al. 2020). Mixed evolutionary ancestry (polyphyly) has been suggested in multiple genera, including huemul (Hippocamelus), tailed deer (Odocoileus), brocket (Mazama) and pudu (Pudu). To date, most studies have focused on cytogenetic and mitochondrial DNA sequence data, and genomic data are severely lacking. Extensive morphological diversity, particularly in antler form, also exists, but has never been investigated using objective morphological analysis. This PhD would first investigate radiation and diversity in morphology, including antler structure and genomics to reassess New World cervid systematics. A recent study on antler variation and genomic diversity in red deer (Peters et al 2022) suggests that antler morphology has high heritability, a polygenic architecture and traits that are positively genetically correlated with pleiotropic loci. The evolutionary dynamics of targeted genomic regions implicated in antler growth will therefore be sequenced alongside morphological analysis. Genomic analysis is increasingly highlighting that hybridisation and introgression are involved in the evolution of many vertebrate taxa. Hybridisation occurs in black-tailed deer and reindeer, introgression is thought to have occurred between Eld's deer and sambar in the origin of white-lipped deer, and is suspected in Père David's deer where mitochondrially, it is sister to Eld's deer but for nuclear DNA is sister to wapiti. Therefore, or this PhD, genomic analysis of E. davidianus (Père David's deer) will secondly focus on establishing its evolutionary origin and history of admixture (reference genome already available). The above elements of the PhD will gather much of the genomic and morphological data which will then finally be complemented by character-scoring on deer skulls, allowing total evidence to produce the most thorough combined phylogenetic analysis to date for all extant and recently extinct cervids.
Project Aims and Methods: This project will analysis provide the most thorough phylogenetic analysis and classification of Cervidae to date. Its specific aims are to: 1) uncover the true number of species within the Mazama, Hippocamelus, Pudu and Odocoileus and provide reclassifications where necessary; 2) examine species histories and genomic diversity across the New World cervids, including an exploration of genes that may be selected/associated with antler development and speciation; 3) quantify and compare antler diversity and ontogeny across the New World phylogroup; 4) investigate the assumed hybrid speciation of Père David's Deer and 5) bring these methods together to re-assess the phylogenetic relationship of the cervids.
Methods will include genome sequencing and resequencing using established ancient and modern DNA analyses from museum specimens of New World deer in the NHM collection and the CryoArks biobank. Samples will be taken for all relevant members of the Odocoileini (Heckeberg 2020), which currently includes 11 species, of which a high-quality reference genome already exists for both white tailed and mule deer (Russell et al 2019) for reference-based alignment. A Père David's deer assembly also already exists (Zhu et al 2018) as do genomes for sika and red deer. Thus, additional reference genome production should be a relatively straightforward exercise, and this will be carried out for all available species up to 30x coverage. Up to ten additional individuals per species will be resequenced to low genomic coverage (10x). Phylogenomic analysis will comprise approaches described in Fan et al (2020) for New World camelids and will enable the pinpointing of hybridization and admixture events, including their timing. Comparative genomic analysis will also be used to understand the evolutionary trajectories of each species (changes in population size over time), to pinpoint regions of the genome possessing selection signatures, unusual levels of genomic diversity and for evolution in genes linked to antler growth and morphology. A series of morphometric measurements to be taken on skulls and mandibles of New World Deer from the NHM and other collections. Antler diversity in New World deer will be explored by 3D laser scanning and extracting geometric measurements for use in a PCA and homology analyses. Ontogeny would also be examined to see how much antler growth differs across 'simple-antlered' Mazama and Pudu and the branched/palmated antlers of Alces, Rangifer etc. Global cervid morphological character-scoring will encompass skulls, postcrania and skins.
Candidate requirements: The successful candidate will have a strong background in evolutionary biology. While genomic and morphological experience is not a prerequisite of the role, a sound understanding of their application in an evolutionary context is desired as is an interest in mammalian evolution.
Project partners: Collaboration between Cardiff University and the Natural History Museum is well established, and together, they partner with institutions to run the UK's zoological biobank, CryoArks. Cardiff University's molecular ecology and ancient DNA laboratory will be available for historic and modern DNA analysis under the supervision of Stanton and Bruford. This laboratory has been used for deer aDNA analysis, production of reference genomes, admixture and introgression successfully and the required computational infrastructure is already available. The dedicated ancient DNA laboratory at the NHM and associated ancient DNA group provide excellent facilities and support for a student embarking on a collection based genomic PhD. Co-supervisor (Brace) is principal researcher in aDNA at the NHM and brings expertise in both laboratory methods and down stream bioinformatic analyses of museum/collections DNA. The Natural History Museum will provide access to its unrivalled collection of deer material, covering all project species as skeletal and skin specimens. NHM has world-leading expertise in animal systematics, including a large cohort of PhD students and postdoctoral researchers, and a constant stream of research visitors studying our collections. The student can expect to become fully integrated into this research environment. Co-supervisors (Lister & Abzhanov) will provide particular expertise in deer anatomy, systematics, and morphometric methods.
Training: Training will be given in morphometric analysis, phylogenetics, genomics, phylogenomics, collections genomics (ancient DNA). Training will also be available in collections-based research, both within the museum's specimen collection and the CryoArks biobank. Sampling opportunities from live material may be available depending on need.
Biological Sciences (4)
---
Funding Notes
Students will receive a stipend for 3.5 years of approximately £17,668 p.a., payment of their university tuition fees, a Research and Training and Support Grant (RTSG) of £11,000 and an individual training budget of £3,250. The training budget of £3,250 are for each student to undertake specialist training relating to their specialist area of research and career development and to pay for travel and accommodation.
The application deadline is Monday 9 January 2023 at 2359 GMT. Interviews will take place from 22nd February to 8 March 2023. For more information about the NERC GW4+ Doctoral Training Partnership please visit https://www.nercgw4plus.ac.uk.
---
References
How to apply
For information on how to apply for postgraduate study at Cardiff University, please follow this link: https://www.cardiff.ac.uk/study/postgraduate/research/programmes/programme/biosciences-phd-mphil-md When applying, please ensure that you include on the Cardiff application form the project title you are applying for, the supervisor and note 'NERC DTP' under the source of funding.
Fan R et al (2020) Genome Biol 21: 159; Heckeberg NS, (2020) PeerJ. 8, e8114; Hu P et al (2019) BMC Genomics. 20 (384); Peters L (2022) Mol Ecol In Press; Russell T et al (2019) G3 9: 911; Zhu L et al (2018) Evol Apps 11: 2040.
---
How good is research at Cardiff University in Biological Sciences?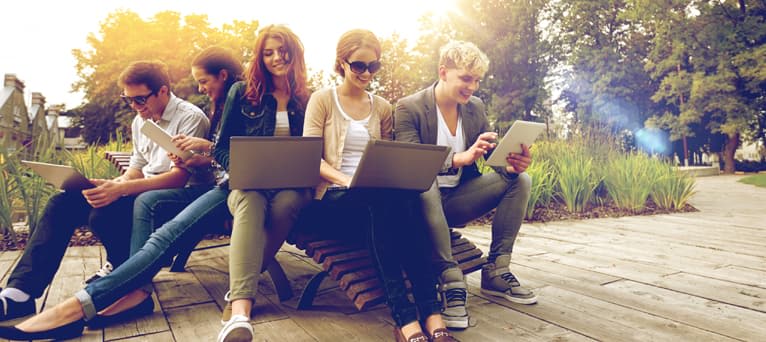 Search suggestions
Based on your current searches we recommend the following search filters.
Check out our other PhDs in Cardiff, United Kingdom
Check out our other PhDs in United Kingdom
Start a New search with our database of over 4,000 PhDs