An Investigation of Mechanisms and Biomarkers of Transforming Growth Factor-beta Induced Corneal Dystrophies
---
Dr Andrew Nesbit

,

Prof Tara Moore
No more applications being accepted
Competition Funded PhD Project (Students Worldwide)
---
About the Project
Corneal clarity is a prerequisite for vision. Transforming growth factor beta-induced protein (TGFBIp) is a secreted protein that is highly abundant in the cornea. Mutations in only one of the two copies of the TGFBIp gene found in each cell are associated with corneal dystrophies, where protein accumulation in the cornea leads to interference with, and ultimately loss of, vision. The disease mechanism of TGFBI corneal dystrophy is not known and the current treatments only offer temporary relief due to the reoccurrence of deposits. Using in vitro molecular and cellular techniques, our laboratory has developed gene therapies which aim to specifically reduce expression of damaging mutant proteins, while leaving the normal protein unaffected.
Ultimately, the success of gene therapy approaches will be judged by prevention of the appearance of corneal deposits and/or progression of the disease after diagnosis in patients. However, prior to clinical trials of gene silencing and gene editing therapies commencing, a deeper understanding of the mechanisms of deposit formation and additional measures of corneal disease are required.
The successful candidate will conduct cutting-edge research in state-of-the art facilities and gain wide experience in a variety of cell and molecular biology techniques. Samples from patients and mouse models of disease will be used. The student will join a group with both national and international collaborations and two key industrial partners that will allow pursuit of research towards the prevention of these debilitating genetic diseases.
The applicant should have experience of undertaking a research project, good communication and organisational skills, experience of effective team working and an ability and willingness to learn new skills and techniques, undertake scientific writing and to travel.
Please note: Applications for more than one PhD studentship are welcome, however if you apply for more than one PhD project within Biomedical Sciences, your first application on the system will be deemed your first-choice preference and further applications will be ordered based on the sequential time of submission. If you are successfully shortlisted, you will be interviewed only on your first-choice application and ranked accordingly. Those ranked highest will be offered a PhD studentship. In the situation where you are ranked highly and your first-choice project is already allocated to someone who was ranked higher than you, you may be offered your 2nd or 3rd choice project depending on the availability of this project.
---
References
Publications on this work from the group include-
Gene Editing for Corneal Stromal Regeneration. Moore, T. C. B., et al. 2020. Methods in Molecular Biology. Vol. 2145. p. 59-75
Mutation-independent Allele-Specific Editing by CRISPR-Cas9, a Novel Approach to Treat Autosomal Dominant Disease. Christie, K. et al. 2020. Molecular Therapy. 28, 1846-1857
Protein Analysis of the TGFBI R124H Mouse Model Gives Insight Into Phenotype Development of Granular Corneal Dystrophy. Lukassen, M. V. et al. 2020. Proteomics - Clinical Applications. 14, 1900072.
Topical siRNA delivery to the cornea and anterior eye by hybrid silicon-lipid nanoparticles.Baran-Rachwalska, P. et al. 2020. Journal of Controlled Release. 326, 192-202.
Biochemical mechanisms of aggregation in TGFBI-linked corneal dystrophies.
Nielsen, N. S. et al. 2020. Progress in Retinal and Eye Research. 77, 100843.
Capsid Engineering Overcomes Barriers Toward Adeno-Associated Virus Vector-Mediated Transduction of Endothelial Cells. Zhang, L. et al. 2019. Human Gene Therapy. 30, 1284-1296.
Effective In Vivo Topical Delivery of siRNA and Gene Silencing in Intact Corneal Epithelium Using a Modified Cell Penetrating Peptide. Schiroli, D., et al. 2019. Molecular Therapy - Nucleic Acids. 17, 891-906.
Late-Onset Lattice Corneal Dystrophy Associated TGFBI p.H626R Mutation in Members of a Canadian Family. Chao-Shern, C. et al. 2019. Canadian Journal of Ophthalmology. 54, e308-e311.
Evaluation of TGFBI corneal dystrophy and molecular diagnostic testing. Chao-Shern, C. et al. 2019. Eye 33, 874-881.
Personalised genome editing – The future for corneal dystrophies. Moore, C. B. T. et al, 2018. Progress in Retinal and Eye Research 65,147-165.
Post-LASIK Exacerbation of Granular Corneal Dystrophy Type 2 in Members of a Chinese Family. Chao-Shern, C. et al. 2018. Eye 32, 39-43.
Towards personalised allele-specific CRISPR gene editing to treat autosomal dominant disorders. Christie, K. et al. 2017. Scientific Reports. 7, 16174.
Repair of the TGFBI gene in human corneal keratocytes derived from a granular corneal dystrophy patient via CRISPR/Cas9-induced homology-directed repair. Yukako, T. et al. 2017, Scientific Reports. 7, 1-7.
Keratin 12 missense mutation induces the unfolded protein response and apoptosis in Meesmann epithelial corneal dystrophy. Allen, E. et al. 2016. Human Molecular Genetics. 25, 1176-1191.
CRISPR/Cas9 DNA cleavage at SNP-derived PAM enables both in vitro and in vivo KRT12 mutation-specific targeting. Courtney, D. G., et al. 2015. Gene Therapy. 23, 108-112.
Protein Composition of TGFBI-R124C- and TGFBI-R555W- Associated Aggregates Suggests Multiple Mechanisms Leading to Lattice and Granular Corneal Dystrophy. Courtney, D. G. et al. 2015 Investigative Ophthalmology & Visual Science. 56, 4653-4661.
Development of Allele-Specific Gene-Silencing siRNAs for TGFBI Arg124Cys in Lattice Corneal Dystrophy Type I. Courtney, D. G. et al. 2014, Investigative Ophthalmology & Visual Science. 55, 977-985.
siRNA Silencing of the Mutant Keratin 12 Allele in Corneal Limbal Epithelial Cells Grown from Patients with Meesmann's Epithelial Corneal Dystrophy. Courtney, D. G. et al. 2014. Investigative Ophthalmology & Visual Science. 55,3352-3360.
Allele-specific siRNA silencing for the common Keratin 12 founder mutation in Meesmann epithelial corneal dystrophy. Allen, EHA. et al. 2013, Investigative Ophthalmology & Visual Science 54, 494-502.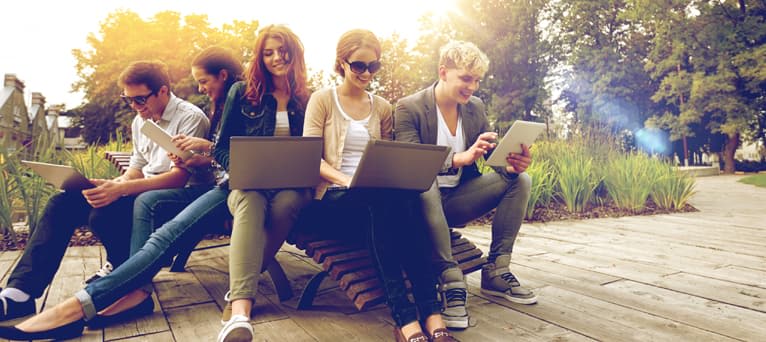 Search suggestions
Based on your current searches we recommend the following search filters.
Check out our other PhDs in Coleraine, United Kingdom
Check out our other PhDs in United Kingdom
Start a New search with our database of over 4,000 PhDs