Analysis of coupling factors controlling multiscale behavioral rhythms in Drosophila melanogaster
---
Dr Susanne Neupert
No more applications being accepted
Funded PhD Project (Students Worldwide)
---
About the Project
The RTG Multiscale Clocks aims at investigating the principles of timekeeping in living organisms, enabling to orchestrate periodic processes with very different frequencies ranging from infradian over circadian to ultradian rhythms. The unique approach is to combine the expertise of biologists, physicists, chemists, mathematicians, and engineers to advance the understanding of biological clocks.
In this project (N°. 5) the PhD candidate will deal with high-resolution single cell mass spectrometry (SCMS) in combination with single cell transcriptomics, immunocytochemistry, and behavioural genetics to determine the most precise snapshot of the molecular basis of a temporal unit of behaviour. The diurnal fruit fly Drosophila melanogaster expresses circadian and ultradian rhythms of rest (sleep) and activity with activity peaks at dusk and dawn. In addition to circadian rhythms in feeding, depending on the availability and quality of food the fruit fly will express ultradian bouts of feeding. It is unknown whether/how these circadian and ultradian rhythms interact. Starvation or nutrient restriction resulted in changed rhythms of sleep and activity that are regulated by classical neurotransmitters and neuropeptides as possible coupling factors of multiscale rhythms.
In our project we examine the relevant set of neuropeptides and classical neurotransmitters in the different clock neurons that control sleep wake rhythms or feeding behaviour. Under different physiological conditions at different times, we will search for rhythmically released peptidergic or aminergic coupling factors. The second part of the project will focus on the roles of kinase TOR (mechanistic target of rapamycin) a major intracellular sensor that integrates nutrient and energy status. TOR-dependent signalling plays a role in insulin-like peptide secreting neurons that regulate circadian rhythms of hunger and satiety. We will examine whether and how TOR-dependent coupling factors are involved in multiscale rhythm-regulation.
Additionally, we will develop new highly sensitive measurement tools to identify environmental signal-dependent GPCRs- and neuropeptide/biogenic amine encoding genes, their processing and releasing rhythm on single cell level.
Tasks:
- Scientific work on the research project.
- Active participation in the workshops and events of the RTG and collaboration with the PIs and other PhD candidates.
- Completion of a study program according to the curriculum of the graduate school.
Required Profile:
- Excellent Master degree or other respectively related academic degrees (such as Diploma or Magister)
- Experience working with Drosophila mutants, insect brains, behavioral assays, primary cell culture
- Basics in electrophysiology or Ca2+ imaging recordings in Drosophila
- Commitment to interdisciplinary research and education.
- Strong skills in English.
- Advantageous are experiences thematically related to the scope of the RTG.
The University of Kassel is a midsize university with about 25.000 students, located in the city of Kassel, known for the DOCUMENTA, the most important international exhibition of contemporary art. The university is dedicated to interdisciplinary research, and it offers educational programs in the life sciences, humanities, fine arts, social sciences, education, and engineering. The university also offers different employment benefits, such as free public transport and no tuition. Furthermore, housing in Kassel is affordable.
Please send your application with the usual informative documents, stating the reference number in the subject line, via the online form.
Include the Extra Application Form.
---
Funding Notes
The University of Kassel establishes the interdisciplinary Research Training Group (RTG) "Biological Clocks on Multiple Time Scales", which is funded by the German Research foundation from April 2022 on. The positions according to the pay scale EG 13 TV-H modified according to the requirements of the different disciplines are limited to 36 months.
- Date of Hire: 01 Apr 2022
---
References
Diesner, M., & Neupert, S. (2018). Quantification of Biogenic Amines from Individual GFP-Labeled Drosophila Cells by MALDI-TOF Mass Spectrometry. Analytical Chemistry, 90(13), 8035–8043. https://doi.org/10.1021/acs.analchem.8b00961.
Diesner, M., Predel, R., & Neupert, S. (2018). Neuropeptide Mapping of Dimmed Cells of Adult Drosophila Brain. Journal of the American Society for Mass Spectrometry, 29(5), 890–902. https://doi.org/10.1007/s13361-017-1870-1.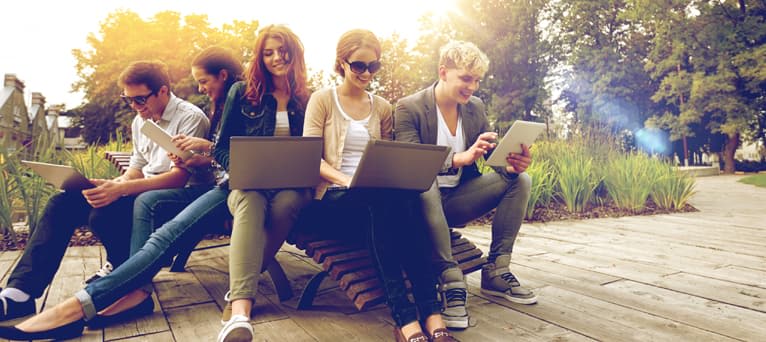 Search suggestions
Based on your current searches we recommend the following search filters.
Check out our other PhDs in Kassel, Germany
Check out our other PhDs in Germany
Start a New search with our database of over 4,000 PhDs