Anticancer Activity of Rhamnolipids and Sophorolipids Biosurfactant Congeners
---
Prof Ibrahim Banat

,

Dr Matthew Twigg
Monday, February 27, 2023
Competition Funded PhD Project (Students Worldwide)
---
About the Project
Rhamnolipids and sophorolipids are glycolipidic biosurfactants produced by bacterial and yeast cells, respectively and possess both hydrophobic and hydrophilic moieties. Studies in our laboratory have demonstrated that the molecular structure of specific glycolipid biosurfactants congeners are determine their biological activity against particular cancer cell lines whilst showing no significant effects on healthy cell of the same or similar source. To understand the effect acyl-sidechain length on anti-cancer activity, this project will utilise molecular biological tools to generate mono-rhamnolipid producing mutant from B. thailandensis and compare the actions of mono-rhamnolipids to those generated by P. aeruginosa strain using in vitro cell culture techniques.
Please note: Applications for more than one PhD studentship are welcome, however if you apply for more than one PhD project within Biomedical Sciences, your first application on the system will be deemed your first-choice preference and further applications will be ordered based on the sequential time of submission. If you are successfully shortlisted, you will be interviewed only on your first-choice application and ranked accordingly. Those ranked highest will be offered a PhD studentship. In the situation where you are ranked highly and your first-choice project is already allocated to someone who was ranked higher than you, you may be offered your 2nd or 3rd choice project depending on the availability of this project.
---
References
Recommended reading:
1-Leonie A Sarubbo, C S Maria da Gloria, Italo José B Durval, Káren O Bezerra, Beatriz G Ribeiro, Ivison A Silva, Matthew S Twigg, Ibrahim M Banat (2022). Biosurfactants: Production, Properties, Applications, Trends, and General Perspectives. Biochemical Engineering Journal 108377. https://doi.org/10.1016/j.bej.2022.108377
2-Enuh Manga, Pınar Celik, Ahmet Cabuk and Ibrahim M. Banat (2021). Biosurfactants: Opportunities for the development of a sustainable future. Current Opinion in Colloid & Interface Science 101514. https://doi.org/10.1016/j.cocis.2021.101514
3-Callaghan, B., Lydon, H., Roelants, S. L. K. W., Van Bogaert, I. N. A., Marchant, R., Banat, I. M., et al. (2016). Lactonic Sophorolipids Increase Tumor Burden in Apcmin+/- Mice. PLoS One 11, e0156845. Available at: https://doi.org/10.1371/journal.pone.0156845
4-Callaghan, B., Twigg, M.S., Baccile, N., Inge N. A. Van Bogaert, Roger Marchant, Christopher A. Mitchell, Ibrahim M. Banat (2022). Microbial sophorolipids inhibit colorectal tumour cell growth in vitro and restore haematocrit in Apcmin+/− mice. Appl Microbiol Biotechnol. 106, pages 6003–6016. https://doi.org/10.1007/s00253-022-12115-6
5-Adu, Simms A., Matthew S. Twigg, Patrick J. Naughton, Roger Marchant, and Ibrahim M. Banat (2022). "Biosurfactants as Anticancer Agents: Glycolipids Affect Skin Cells in a Differential Manner Dependent on Chemical Structure". Pharmaceutics 14, no. 2: 360. https://doi.org/10.3390/pharmaceutics14020360
6-Twigg, M.S, Adu, S. A., Sugiyama, S., Marchant, R., and Banat, I. M. (2022). Mono-rhamnolipid biosurfactants synthesized by Pseudomonas aeruginosa detrimentally affect colorectal cancer cells. Pharm. IN PRESS.
7-Rudden, M., Tsauosi, K., Marchant, R., Banat, I. M., and Smyth, T. J. (2015). Development and validation of an ultra-performance liquid chromatography tandem mass spectrometry (UPLC-MS/MS) method for the quantitative determination of rhamnolipid congeners. Appl. Microbiol. Biotechnol. 99, 9177–9187. https://doi.org/10.1007/s00253-015-6837-1
8-Funston, S. J., Tsaousi, K., Rudden, M., Smyth, T. J., Stevenson, P. S., Marchant, R., Banat I.M. (2016). Characterising rhamnolipid production in Burkholderia thailandensis E264, a non-pathogenic producer. Appl. Microbiol. Biotechnol. 100, 7945–7956. https://doi.org/10.1007/s00253-016-7564-y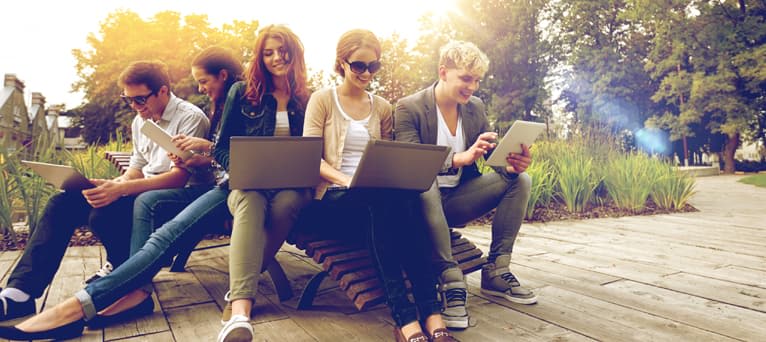 Search suggestions
Based on your current searches we recommend the following search filters.
Check out our other PhDs in Coleraine, United Kingdom
Check out our other PhDs in United Kingdom
Start a New search with our database of over 4,000 PhDs