Assessing the principal ecological strategies of trees in African woodlands and their implications for ecosystem dynamics and functionality
---
Dr Kyle Dexter

,

Dr C Colesie
No more applications being accepted
Competition Funded PhD Project (Students Worldwide)
---
About the Project
Summary
The student will collect field data from three different woodland types in Angola and Namibia, which will enable the first synthesis on ecological strategies of tree species in African woodlands.
Project background
The ecological strategies of trees are poorly understood in tropical woodlands compared to temperate or tropical rain forest ecosystems. As tropical woodlands are a more open system with high light availability, tree species likely do not organise along a shade-tolerant to pioneer spectrum. Rather, their ecological strategies may reflect a combination of above and below-ground water competition and disturbance coping strategies. How then do the niches of tropical woodland tree species differ? What factors determine species dominance in a competitive environment? Does niche differentiation facilitate species coexistence?
This PhD project will collect data across multiple ecological dimensions, focusing on tree species occurring in permanent vegetation monitoring plots distributed across three long-term study sites, and which represent the three principal woodland types of southern Africa: Mopane, Baikiaea and Miombo Woodlands. The PhD student will join field teams to resurvey these plots, generating data on growth, mortality and recruitment, which serves in turn to quantify demographic strategy, (e.g., live fast – die young vs. live slow – die old). Additional data on phenological behaviour (via repeat photography), functional traits and plant health may also help quantify ecological strategy.
The data collected will enable forward modelling to quantify how ecosystem service provision, such as carbon storage and fuelwood provision, would change under scenarios where different species come to dominate or disappear from these ecosystems. For example, how would Baikiaea woodlands function if Baikiaea plurijuga disappeared? What are the long-term trajectories of these woodlands if drought increases in the future? The results will have important implications for ecosystem management (e.g., tree planting strategies) and ultimately rural and urban livelihoods in Angola and Namibia and beyond.
The student will be integrated into a larger community of practice working on tropical dry ecosystems, with opportunities to collaborate in larger research outputs.
Key Questions
1) Are tree species in tropical woodlands organised along a spectrum from live-fast-die-young species to live-slow-live-long species?
2) What are the main phenological strategies of tree species in tropical woodlands and which strategies dominate different types of woodland?
3) Does ecological niche divergence facilitate coexistence in tropical woodlands or are these systems dominated by species with the most successful ecological strategy?
4) Can a novel tree planting strategy, built on knowledge of ecological strategies, improve carbon sequestration and ecosystem provision?
Methodology
The student will begin by reading extensively on the topic and developing skills in analysing data from vegetation monitoring plots and phenological monitoring cameras. They will join field teams in their 1st year that will be resurveying plots in Angola and Namibia and to become acquainted with the ecosystem. This will allow the student to then determine where they want their focus to be in the coming years and which exact data they will collect in subsequent field mission(s). Do they aim to study tree-tree competition using experimental approaches? Do they aim to confirm the presence of allelopathy by the dominant tree species present which could explain competitive advantages? Do they aim to assess how plant health relates to phenological strategy? Do they aim to understand the link between rooting strategy and the co-existence of certain species? Further training and skills development will depend on the student's specific interests. The PhD will aim to finish within the fully funded 3.5 years.
Training
A comprehensive training programme will be provided comprising both specialist scientific training and generic transferable and professional skills. The student will gain key skills in tropical field ecology and inter-institutional and inter-cultural collaboration. The student will learn how to write journal articles, apply for grants and deliver talks to scientific and lay audiences. The studentship is linked to SECO and PhenoChange, NERC-funded projects with UK and international partners, investigating carbon cycling, phenology and biodiversity of the dry tropics. The SECO and PhenoChange group of investigators, post-doctoral researchers and PhD students provides a supporting environment for research in global change ecology.
Requirements
The student will have experience conducting research projects. The student will have experience with and interest in data analysis and management. A background in botany or plant ecology is desirable. If the student has some ability with Portuguese, that would be an asset, but is not required.
---
References
Godlee, J. L., Gonçalves, F. M., Tchamba, J. J., Chisingui, A. V., Muledi, J. I., Shutcha, M. N., ... & Dexter, K. G. (2020). Diversity and structure of an arid woodland in southwest Angola, with comparison to the wider miombo ecoregion. Diversity, 12(4), 140.
Godlee, J. L., Ryan, C. M., Bauman, D., Bowers, S. J., Carreiras, J. M., Chisingui, A. V., ... & Dexter, K. G. (2021). Structural diversity and tree density drives variation in the biodiversity–ecosystem function relationship of woodlands and savannas. New Phytologist, 232(2), 579-594.
De Cauwer, V., Geldenhuys, C. J., Aerts, R., Kabajani, M., & Muys, B. (2016). Patterns of forest composition and their long term environmental drivers in the tropical dry forest transition zone of southern Africa. Forest Ecosystems, 3(1), 23.
Dexter, K. G., Smart, B., Baldauf, C., Baker, T. R., Balinga, M. P., Brienen, R. J. W., ... & Lewis, S. L. (2015). Floristics and biogeography of vegetation in seasonally dry tropical regions. International Forestry Review, 17(2), 10-32.
Kabajani, M. W., & De Cauwer, V. (2015). An assessment of the natural regeneration of valuable woody species in north eastern Namibia. South African Journal of Botany, (98), 182.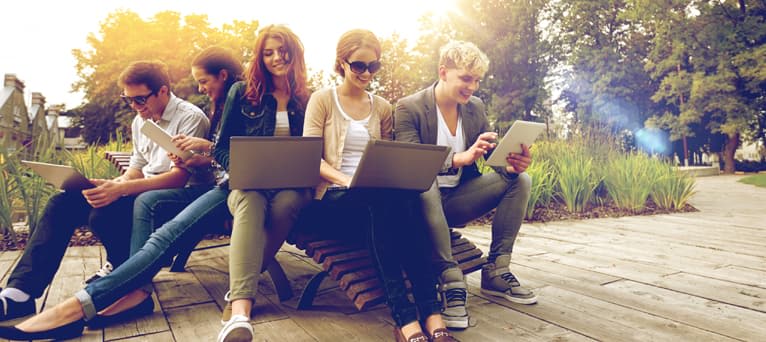 Search suggestions
Based on your current searches we recommend the following search filters.
Check out our other PhDs in Edinburgh, United Kingdom
Check out our other PhDs in United Kingdom
Start a New search with our database of over 4,000 PhDs