Avian fossil remains and their contribution to Palaeolithic archaeological research in Europe
---
Dr R Jennings

,

Prof C Finlayson

,

Prof L Bishop
No more applications being accepted
Funded PhD Project (European/UK Students Only)
---
About the Project
Applications are invited for a full-time three-year PhD studentship to the School of Natural Sciences at Liverpool John Moores University (LJMU), United Kingdom. The School contains the Research Centre in Evolutionary Anthropology and Palaeoecology where one research focus is on world leading research on Neanderthal behaviour and ecology in sites such as the Gorham's Cave Complex World Heritage Site, Gibraltar, at Shandiar Cave, Iraq, and at multiple Neanderthal sites in Belgium.

This PhD studentship centres on the study of avian fossil remains found at Palaeolithic sites across Europe. Bird fossils are of interest both culturally and ecologically in human origins research and the sites where they have been found associated with Neanderthals number in their hundreds (Tyrberg, 2008; Finlayson, 2011).

Recent discoveries indicate that Neanderthals are now known to have exploited birds more than has traditionally been thought, both as part of subsistence strategies (Blasco et al. 2014) and for non-utilitarian purposes, as indicated by the extraction of feathers and talons reported at a growing number of Neanderthal sites (see Peresani et al., 2011; Finlayson et al., 2012; Radovcic et al., 2015). Such practises form part of an increasing body of cultural evidence indicating that Neanderthals were more similar to ourselves than previously thought.

From an ecological perspective, bird fossils are an important resource in the study of past environments because birds have well-defined habitat parameters, are excellent indicators of climate change and help to define the ecological characteristics of archaeological sites, although they are under-represented in environmental reconstructions and site catchment analyses in comparison to proxies such as pollen, plant macro-fossils and mammalian vertebrates.

Given these points, we believe that a renewed study of bird fossil remains from Palaeolithic sites across Europe is timely. We are thus seeking a PhD student to undertake two key objectives: (1) to define the spatial and temporal variability of Neanderthal bird exploitation practises across Europe and (2) to undertake a renewed study of bird fossil remains from an ecological perspective in order to address questions concerning climate change and the ecological context of archaeological sites.

The successful candidate will be expected to possess and/or develop expertise in bird fossil taxonomy and taphonomy and study a selection of museum collections across Europe in order to identify cases of Neanderthal bird exploitation. The candidate will also compile a database of the ecological characteristics of key bird indicator species and will use this data to evaluate climate models and archaeological site distributions in order to explore correlations between environments and human biogeography in Pleistocene Europe.

Applications are particularly welcome from candidates with a strong interest and/or expertise in any of the following fields: Neanderthals, palaeoanthropology, archaeology, ornithology, ecology, zoology, vertebrate palaeontology or related disciplines.

The supervisory team comprises lead supervisor Dr Richard Jennings, Liverpool John Moores University, an archaeological expert in Neanderthal behaviour, GIS and climate models and a director of excavations in Gorham's Cave, Gibraltar, Prof. Clive Finlayson, Director and Chief Scientist of the Gibraltar Museum, who has written extensively on human evolution and is a leading bird ecologist, and Prof. Laura Bishop, a Pleistocene faunal remains expert at LJMU. External specialists in bird fossil taxonomy and taphonomy will also offer their support and guidance.

References:

Blasco, R., Finlayson, C., Rosell, J., Sanchez Marco, A., Finlayson, S., Finlayson, G., Negro, J.J., Giles Pacheco, F., Rodriguez Vidal, J., 2014. The earliest pigeon fanciers. Scientific Reports 4, 5971.

Finlayson, C., 2011. Avian Survivors. The History and Biogeography of Palearctic Birds. T&AD Poyser, London.

Finlayson, C., Brown, K., Blasco, R., Rosell, J., Negro, J.J., Bortolotti, G.R., Finlayson, G.,
Sanchez Marco, A., Giles Pacheco, F., Rodriguez Vidal, J., Carrion, J.S., Fa, D.A., Llanes, J.M.R., 2012. Birds of a feather: Neanderthal exploitation of raptors and corvids. PLoS One 7, e45927.

Peresani, M., Fiore, I., Gala, M., Romandini, M., Tagliacozzo, A., 2011. Late Neandertals and the intentional removal of feathers as evidenced from bird bone taphonomy at Fumane Cave 44 ky BP, Italy. Proceedings National Academy Sciences U.S.A 108, 3888e3893.

Radovcic, D., Srsen, A.O., Radovcic J., Frayer, D.W., 2015. Evidence for Neandertal jewelry: modified white-tailed Eagle claws at Krapina. PLoS ONE 10, e0119802.

Tyrberg T., 2008. Pleistocene birds of the Palearctic. Available: http://web.telia. com/,u11502098/pleistocene.html. Accessed 2017, June 6.

---
Funding Notes
Only UK & EU citizens can apply for this studentship. Funding will consist of full tuition fees for three years and the award of a living stipend at UK Research Council rates. Bench fees of £1500 per year are also awarded. Funding will be subject to satisfactory progress.

The successful candidate must enrol fulltime and must enrol before November 1st 2017.
---
References
For an informal discussion about this opportunity please email Dr. Richard Jennings (R.P.Jennings@ljmu.ac.uk) for more information.

Applicants should email a CV, covering letter detailing their suitability for the project and contact details of two referees to Dr. Richard Jennings (R.P.Jennings@ljmu.ac.uk)

Interviews will be held at Liverpool John Moores University on the afternoon of September 12th.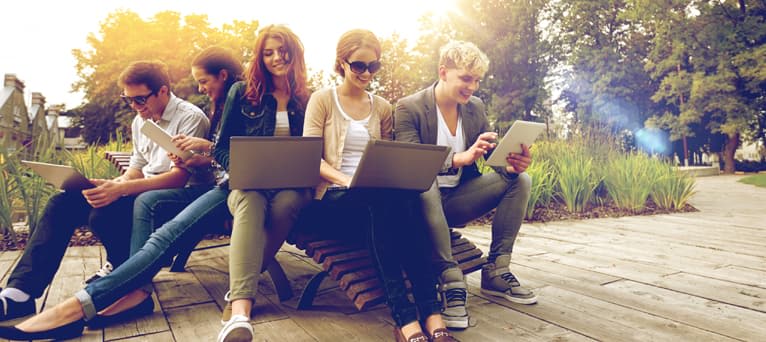 Search suggestions
Based on your current searches we recommend the following search filters.
Check out our other PhDs in Liverpool, United Kingdom
Check out our other PhDs in United Kingdom
Start a New search with our database of over 4,000 PhDs