Bacterial lipopolysaccharide transport and novel drug development
---
Prof C Dong
No more applications being accepted
Competition Funded PhD Project (UK Students Only)
---
About the Project
Bacterial drug resistance is becoming one of greatest threats to human health. Especially, Gram-negative bacteria are more difficult to control, as they have an additional membrane, the outer membrane, which is essential for the bacterial survive and drug resistance. The world health organization (WHO) has listed 12 most dangerous drug resistant bacteria, of which 9 are Gram-negative bacteria. Lipopolysaccharide is an essential component of most pathogenic Gram-negative bacteria and plays a critical role for drug resistance. The lipopolysaccharide transport proteins are recognized widely as novel drug targets. We have been working in Gram-negative bacteria outer membrane biogenesis and lipopolysaccharide transport over 10 years (Nature 511(7507):52-6; Nature 531(7592):64-9; Nat Commun. 8(1):222; Nat Commun. 10(1):4175; Nat Struct Mol Biol. 28(1):81-91) and our missions are to understand the molecular basis of outer membrane biogenesis and develop novel antibiotics. This Ph.D project will provide a world leading platform for a student to perform structural studies of membrane protein complexes (LptB2FGCDEA) and complementary mechanistic studies, as well as drug discovery.
The student will acquire skills in membrane protein expression, crystallization, structure determination, cryo-EM sample preparation, cryo-EM structure determination, peptide-phage display screen, membrane protein transport mechanisic studies in vitro and in vivo, and novel drug development.
The research will not only advance our knowledge in the fundamental biological process of lipopolysaccharide transport but also have the potential to contribute to the development of tools and reagents that will underpin future novel antibiotics discoveries.
---
Funding Notes
This PhD project is a Faculty of Medicine and Health Sciences competition for funded studentships. The studentships are funded for 3 years and comprise UK tuition fees, an annual stipend of £15,609 (2021/22 rate) and £1,000 per annum to support research training. International applicants (including EU) may apply but are required to fund the difference between UK and International tuition fees (details of tuition fees can be found on our website https://www.uea.ac.uk/study/fees-and-funding/fees).
---
References
i) Dong H, Xiang Q, Gu Y, Wang Z, Paterson NG, Stansfeld PJ, He C, Zhang Y, Wang W, Dong C. Structural basis for outer membrane lipopolysaccharide insertion. Nature. 2014 Jul 3;511(7507):52-6. doi: 10.1038/nature13464. Epub 2014 Jun 18.PMID: 24990744
ii) Gu Y, Li H, Dong H, Zeng Y, Zhang Z, Paterson NG, Stansfeld PJ, Wang Z, Zhang Y, Wang W, Dong C. Structural basis of outer membrane protein insertion by the BAM complex. Nature. 2016 Mar 3;531(7592):64-9. doi: 10.1038/nature17199. Epub 2016 Feb 22.PMID: 26901871
iii) Dong H, Zhang Z, Tang X, Paterson NG, Dong C. Structural and functional insights into the lipopolysaccharide ABC transporter LptB2FG. Nat Commun. 2017 Aug 9;8(1):222. doi: 10.1038/s41467-017-00273-5.PMID: 28790314 
iv) Tang X, Chang S, Luo Q, Zhang Z, Qiao W, Xu C, Zhang C, Niu Y, Yang W, Wang T, Zhang Z, Zhu X, Wei X, Dong C, Zhang X, Dong H. Cryo-EM structures of lipopolysaccharide transporter LptB2FGC in lipopolysaccharide or AMP-PNP-bound states reveal its transport mechanism. Nat Commun. 2019 Sep 13;10(1):4175. doi: 10.1038/s41467-019-11977-1.PMID: 31519889 

v) Tang X, Chang S, Qiao W, Luo Q, Chen Y, Jia Z, Coleman J, Zhang K, Wang T, Zhang Z, Zhang C, Zhu X, Wei X, Dong C, Zhang X, Dong H. Structural insights into outer membrane asymmetry maintenance in Gram-negative bacteria by MlaFEDB. Nat Struct Mol Biol. 2021 Jan;28(1):81-91. doi: 10.1038/s41594-020-00532-y. Epub 2020 Nov 16. PMID: 33199922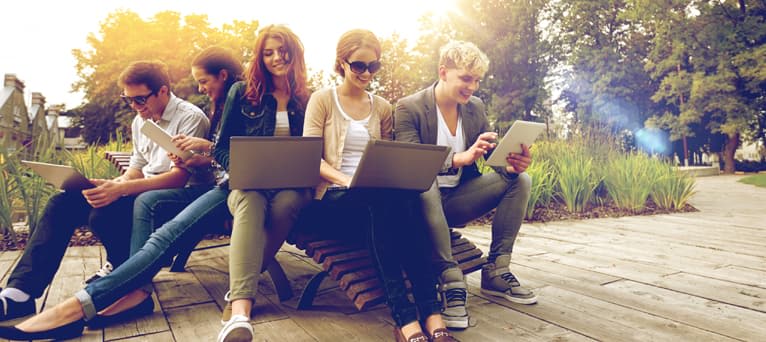 Search suggestions
Based on your current searches we recommend the following search filters.
Check out our other PhDs in Norwich, United Kingdom
Check out our other PhDs in United Kingdom
Start a New search with our database of over 4,000 PhDs