(BBSRC DTP) Advanced proteomics and microscopy to investigate protein trafficking in the endolysosomal system and its links with neurodegeneration
---
Dr Alexandra Davies

,

Prof Martin Lowe

,

Prof Viki Allan
No more applications being accepted
Competition Funded PhD Project (Students Worldwide)
---
About the Project
Defects in the endolysosomal system are strongly linked to neurodegeneration and correct trafficking of proteins between endocytic organelles is essential for healthy ageing. The adaptor protein complex family of vesicle adaptors (AP-1 to AP-5) act as central trafficking controllers, by selecting cargo and coordinating machinery to build vesicles. AP-5, the most recently discovered AP complex, is implicated in protein recycling at late endosomes/lysosomes and its recruitment is enhanced under starvation conditions (Hirst et al., 2021). Furthermore, AP-5-deficient cells have lysosomal and autophagy defects, and loss of AP-5 in humans leads to neurodegeneration, suggesting that AP-5 may play a role in protecting neurons from stress- or age-induced damage (Khundadze et al., 2019). Despite its importance for neuronal health, the cargo proteins of the AP-5 vesicle pathway are poorly defined, particularly under stress conditions.
The goal of this project is to identify and characterise AP-5 vesicle cargo proteins under basal and starvation conditions and to investigate the role of AP-5 cargo missorting in lysosomal and autophagic dysfunction. Ultimately, this will further our understanding of how protein trafficking in the endolysosomal system maintains a healthy cell and how defects in this pathway lead to neurodegeneration.
You will be trained in cutting-edge proteomics and cell biology approaches, including mass spectrometry-based spatial proteomics (Davies et al., 2018), proximity labelling (Kubitz et al., 2022), CRISPR/Cas9-mediated gene editing, functional cell biology assays, and advanced quantitative microscopy (Han et al., 2020). You will use these methods to identify AP-5 cargo proteins, visualise AP-5 vesicle trafficking in cells and test whether specific AP-5 cargo proteins are required for normal lysosomal function and autophagy.
Eligibility
Applicants must have obtained or be about to obtain a First or Upper Second class UK honours degree, or the equivalent qualifications gained outside the UK, in an appropriate area of science, engineering or technology.
Before you Apply
Applicants must make direct contact with preferred supervisors before applying. It is your responsibility to make arrangements to meet with potential supervisors, prior to submitting a formal online application.
How To Apply
To be considered for this project you MUST submit a formal online application form - full details on eligibility how to apply can be found on the BBSRC DTP website https://www.bmh.manchester.ac.uk/study/research/bbsrc-dtp/
Your application form must be accompanied by a number of supporting documents by the advertised deadlines. Without all the required documents submitted at the time of application, your application will not be processed and we cannot accept responsibility for late or missed deadlines. Incomplete applications will not be considered. If you have any queries regarding making an application please contact our admissions team [Email Address Removed]
Equality, Diversity and Inclusion
Equality, diversity and inclusion is fundamental to the success of The University of Manchester, and is at the heart of all of our activities. The full Equality, diversity and inclusion statement can be found on the website https://www.bmh.manchester.ac.uk/study/research/apply/equality-diversity-inclusion/
---
Funding Notes
Studentship funding is for 4 years. This scheme is open to both the UK and international applicants. We are only able to offer a limited number of studentships to applicants outside the UK. Therefore, full studentships will only be awarded to exceptional quality candidates, due to the competitive nature of this scheme.
---
References
Davies, A. K., Itzhak, D. N., Edgar, J. R., Archuleta, T. L., Jackson, L. P., Robinson, M. S., & Borner, G. H. H. (2018). AP-4 vesicles contribute to spatial control of autophagy via RUSC-dependent peripheral delivery of ATG9A. Nature Communications, 9, 3958. https://doi.org/10.1038/s41467-018-06172-7
Han, D., Korabel, N., Chen, R., Johnston, M., Gavrilova, A., Allan, V. J., Fedotov, S., & Waigh, T. A. (2020). Deciphering anomalous heterogeneous intracellular transport with neural networks. ELife, 9, 1–28. https://doi.org/10.7554/eLife.52224
Hirst, J., Hesketh, G. G., Gingras, A.-C., & Robinson, M. S. (2021). Rag GTPases and Phosphatidylinositol 3-Phosphate Mediate Recruitment of the AP-5/SPG11/SPG15 Complex. Journal of Cell Biology, 220, e202002075. https://doi.org/10.1083/jcb.202112018
Khundadze, M., Ribaudo, F., Hussain, A., Rosentreter, J., Nietzsche, S., Thelen, M., Winter, D., Hoffmann, B., Afzal, M. A., Hermann, T., de Heus, C., Piskor, E. M., Kosan, C., Franzka, P., von Kleist, L., Stauber, T., Klumperman, J., Damme, M., Proikas-Cezanne, T., & Hübner, C. A. (2019). A mouse model for SPG48 reveals a block of autophagic flux upon disruption of adaptor protein complex five. Neurobiology of Disease, 127, 419–431. https://doi.org/10.1016/j.nbd.2019.03.026
Kubitz, L., Bitsch, S., Zhao, X., Schmitt, K., Deweid, L., Roehrig, A., Barazzone, E. C., Valerius, O., Kolmar, H., & Béthune, J. (2022). Engineering of ultraID, a compact and hyperactive enzyme for proximity-dependent biotinylation in living cells. Communications Biology, 5. https://doi.org/10.1038/s42003-022-03604-5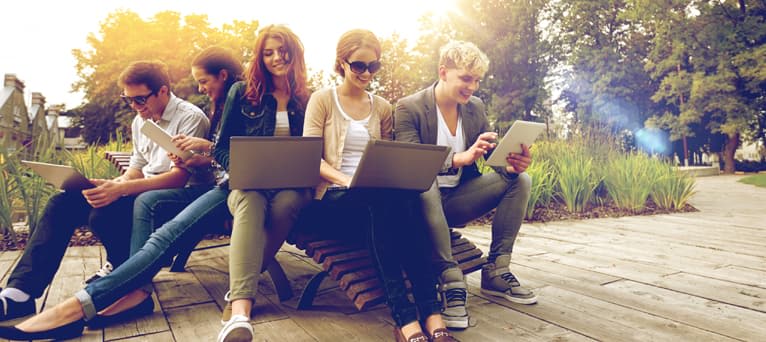 Search suggestions
Based on your current searches we recommend the following search filters.
Check out our other PhDs in Manchester, United Kingdom
Check out our other PhDs in United Kingdom
Start a New search with our database of over 4,000 PhDs