(BBSRC DTP) How does twitchy link to ciliary function in sperm cells
---
Dr Lindsay MacDougall

,

Dr Kathryn Hentges

,

Dr D Talavera
No more applications being accepted
Competition Funded PhD Project (Students Worldwide)
---
About the Project
Cilia are hair-like structures that project from the surface of cells and act as "cellular antennae," sensing and relaying information from the environment. Some cilia, known as flagella, are motile. Since most cells in the human body are ciliated, defective cilia can cause a wide range of diseases, termed "ciliopathies."
Most cilia form as a cellular protrusion and the components required to assemble these "primary cilia", and for their function, are made in the cell body. They must pass through a selective barrier called the "ciliary gate" that separates the primary cilium compartment from the rest of the cell. In contrast, motile sperm flagella form within the cytoplasm. How the proteins required for its assembly and function are added to the flagellum is not well understood.
Many ciliary proteins are conserved in the fruit fly, Drosophila, where cilia are restricted to sensory neurons (compartmentalised cilia) and sperm cells (formed in the cytoplasm). Mutations in these ciliary genes give rise to adult flies with locomotor defects and/or male infertility. We have identified mutations in a gene that we have called "twitchy" as adult flies are severely uncoordinated and are unable to balance, walk or fly. Orthologues of twitchy function as part of the ciliary gate found in compartmentalised cilia. However, twitchy is also expressed in sperm cells and RNAi-mediated knockdown of twitchy results in male infertility. This implies that twitchy has a function in sperm cells that is different from its function in compartmentalised cilia.
This project will address how twitchy, and other "transition fibre" proteins that form the ciliary gate of compartmentalised cilia, function in the formation of motile sperm. We will use CRISPR-technology and proximity-labelling to identify the proteins that interact with transition fibre proteins in sperm cells (cytosolic cilia) as well as sensory neurons (compartmentalised cilia). Proteins that are unique to the twitchy sperm proteome will be further investigated to link them to the function of twitchy in sperm. Bioinformatic analyses will also be used to determine whether the protein interactions observed for Drosophila twitchy are conserved in the wide range of male gametes and unicellular parasites that also assemble motile cilia within cells.
Eligibility
Applicants must have obtained or be about to obtain a First or Upper Second class UK honours degree, or the equivalent qualifications gained outside the UK, in an appropriate area of science, engineering or technology.
Before you Apply
Applicants must make direct contact with preferred supervisors before applying. It is your responsibility to make arrangements to meet with potential supervisors, prior to submitting a formal online application.
How To Apply
To be considered for this project you MUST submit a formal online application form - full details on eligibility how to apply can be found on the BBSRC DTP website https://www.bmh.manchester.ac.uk/study/research/bbsrc-dtp/
Your application form must be accompanied by a number of supporting documents by the advertised deadlines. Without all the required documents submitted at the time of application, your application will not be processed and we cannot accept responsibility for late or missed deadlines. Incomplete applications will not be considered. If you have any queries regarding making an application please contact our admissions team [Email Address Removed]
Equality, Diversity and Inclusion
Equality, diversity and inclusion is fundamental to the success of The University of Manchester, and is at the heart of all of our activities. The full Equality, diversity and inclusion statement can be found on the website https://www.bmh.manchester.ac.uk/study/research/apply/equality-diversity-inclusion/
---
Funding Notes
Studentship funding is for 4 years. This scheme is open to both the UK and international applicants. We are only able to offer a limited number of studentships to applicants outside the UK. Therefore, full studentships will only be awarded to exceptional quality candidates, due to the competitive nature of this scheme.
---
References
Hodge SH, Watts A, Marley R, Baines RA, Hafen E, MacDougall LK (2021). Twitchy, the Drosophila orthologue of the ciliary gating protein FBF1/dyf-19, is required for coordinated locomotion and male fertility. Biol Open. 10: bio058531. doi: 10.1242/bio.058531.
Garcia-Gonzalo FR and Reiter JF (2017). Open sesame: how transition fibers and the transition zone control ciliary composition. Cold Spring Harb Perspect Biol 9: a028134 doi: 10.1101/cshperspect.a028134
Avidor-Reiss T and Leroux MR (2015). Shared and Distinct Mechanisms of Compartmentalized and Cytosolic Ciliogenesis. Curr Biol 25: R1143-R1150 doi: 10.1016/j.cub.2015.11.001
Jana et al. (2016) Cilia 5: 22: Drosophila melanogaster as a model for basal body research. doi:10.1186/s13630-016-0041-5
Fabian L and Brill JA (2012). Drosophila spermiogenesis: big things come from little packages. Spermatogenesis 2: 197–212. doi: 10.1016/j.semcdb.2016.06.010.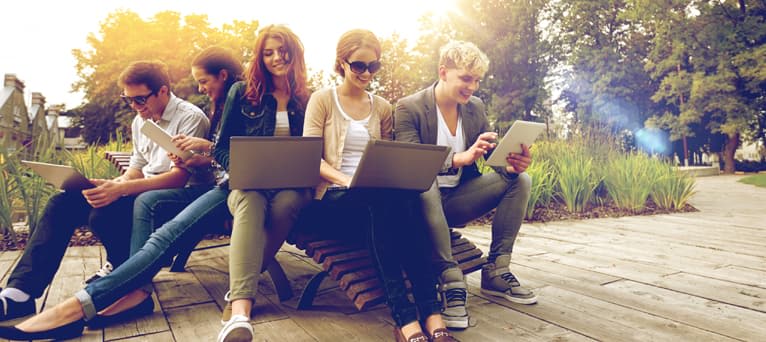 Search suggestions
Based on your current searches we recommend the following search filters.
Check out our other PhDs in Manchester, United Kingdom
Check out our other PhDs in United Kingdom
Start a New search with our database of over 4,000 PhDs