Bioenergy, materials and cell wall synthesis and degradation in plants
---
Prof Paul Dupree
Applications accepted all year round
Awaiting Funding Decision/Possible External Funding
---
About the Project
Plant cells produce an extracellular matrix, the cell wall, that determines and maintains the shape of cells and serves a protective barrier. Plant cell walls are highly complex structures composed predominantly of a diverse set of polysaccharides that vary in structure and abundance. Cellulose is the most abundant polysaccharide on earth, followed by xylan, a hemicellulosic component of the plant cell wall. Recently, plant polysaccharides edge ever closer to the spotlight, as they provide a sustainable resource for energy production. They are also essential for nutritional value and other beneficial traits of food, and a part of the carbon cycle. Degradation of plant cell walls released CO2 to the atmosphere; preventing degradation can sequester carbon.
We have recently shown that plant cell wall assembles with remarkably elegant molecular interactions.
This project will study the biosynthesis and degradation of the cell wall. The cell wall structure and architecture will be characterised using a wide range of techniques from NMR to mass spectrometry and enzymatic digestions. The plant cell wall structures will be characterised to design strategies for better timber, food and dietary fibre, and to understand processes of microbial degradation in the environment.
---
Funding Notes
Applications will be considered until the position is filled
---
References
Simmons TJ, Mortimer JC, Bernardinelli OD, Pöppler AC, Brown SP, deAzevedo ER, Dupree R, Dupree P. (2016) Folding of xylan onto cellulose fibrils in plant cell walls revealed by solid-state NMR. Nat Commun. 7:13902.

Busse-Wicher M, Li A, Silveira RL, Pereira CS, Tryfona T, Gomes TC, Skaf MS, Dupree P. (2016) Evolution of xylan substitution patterns in gymnosperms and angiosperms: implications for xylan interaction with cellulose. Plant Physiol. 171(4):2418-31.

Zhang Y, Nikolovski N, Sorieul M, Vellosillo T, McFarlane HE, Dupree R, Kesten C, Schneider R, Driemeier C, Lathe R, Lampugnani E, Yu X, Ivakov A, Doblin MS, Mortimer JC, Brown SP, Persson S, Dupree P. (2016) Golgi-localized STELLO proteins regulate the assembly and trafficking of cellulose synthase complexes in Arabidopsis. Nat Commun. 9;7:11656.


Mortimer JC, Miles GP, Brown DM, Zhang Z, Segura MP, Weimar T, Yu X, Seffen KA, Stephens E, Turner SR, Dupree P. (2010) Absence of branches from xylan in Arabidopsis gux mutants reveals potential for simplification of lignocellulosic biomass. Proc Natl Acad Sci U S A. Oct 5;107(40):17409-14.

Busse-Wicher M, Gomes TC, Tryfona T, Nikolovski N, Stott K, Grantham NJ, Bolam DN, Skaf MS, Dupree P. (2014) The pattern of xylan acetylation suggests xylan may interact with cellulose microfibrils as a two-fold helical screw in the secondary plant cell wall of Arabidopsis thaliana. Plant J. 79(3):492-506.

Grantham NJ, Wurman-Rodrich J, Terrett OM, Lyczakowski JJ, Stott K, Iuga D, Simmons TJ, Durand-Tardif M, Brown SP, Dupree R, Busse-Wicher M, Dupree P. (2017) An even pattern of xylan substitution is critical for interaction with cellulose in plant cell walls. Nat Plants 3(11):859-865.

Lyczakowski JJ, Wicher KB, Terrett OM, Faria-Blanc N, Yu X, Brown D, Krogh KBRM, Dupree P, Busse-Wicher M. (2017) Removal of glucuronic acid from xylan is a strategy to improve the conversion of plant biomass to sugars for bioenergy. Biotechnol Biofuels. 19;10:224.
---
How good is research at University of Cambridge in Biological Sciences?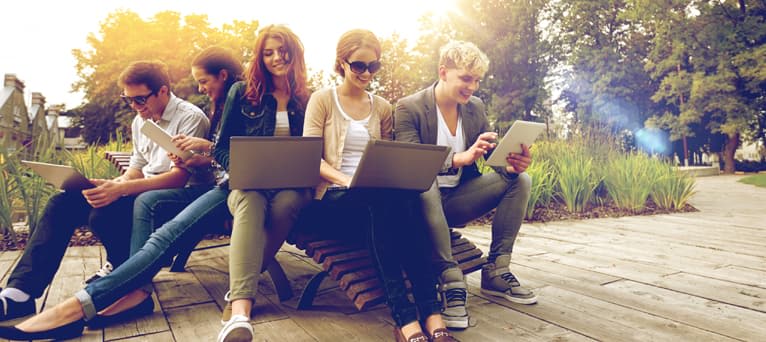 Search suggestions
Based on your current searches we recommend the following search filters.
Check out our other PhDs in Cambridge, United Kingdom
Check out our other PhDs in United Kingdom
Start a New search with our database of over 4,000 PhDs