Building the oceans: the anatomy of magma flow in sheeted dykes at fast-spreading ridges
---
Prof Tony Morris

,

Dr Michelle Harris

,

Dr Andy Parsons

,

Prof Chris MacLeod
No more applications being accepted
Funded PhD Project (Students Worldwide)
---
About the Project
This project has been shortlisted for funding by the ARIES NERC DTP
Applications are invited for a 3.5 years PhD studentship. The studentship will start on 01 October 2023.
Project Description
Fast-spreading rate ocean ridges are responsible for forming 50% of the world's oceans, yet the magmatic processes involved in building the crust remain poorly understood. Transportation of melt at these ridges is typically considered as a 2D process, yet lateral variations in seafloor morphology and erupted lava compositions along ridge axes show that there must also be significant along-axis (3D) transport and evolution of melt during formation of the crust. This project aims to discover how this 3D magma transport system operates in upper crustal sheeted dyke complexes along fast-spreading ridges, using field and laboratory analyses of rocks exposed in the Oman ophiolite, a major slice of oceanic crust and mantle exposed on land, representing the only place in the world where this problem may be addressed.
The student will collect samples from sheeted dykes exposed along a >100 km fossil spreading ridge segment in Oman. In Plymouth, they will perform magnetic fabric analyses on these samples to detect imbrication of crystals along dyke margins, use these microfabrics to determine the 3D orientation of magma flow during dyke intrusion, and map out domains of different dyke emplacement directions along the ridge. They will also determine dyke geochemical compositions and relate these to flow regimes. Paleomagnetic analyses will allow the student to correct dyke orientations and flow directions for the effects of later tectonic rotations, thereby reconstructing the Oman spreading ridge system.
The student will be trained in: (i) advanced geological fieldwork techniques (including field description and structural analysis of mafic rocks) during two field seasons in Oman; and (ii) a range of magnetic and geochemical techniques that also have wide applications outside of the specific topic of this project. The project links to a wider NERC-funded investigation of the 3D anatomy of magma transport along fast-spreading ridges, allowing the student to become skilled in collaborative research practices via membership of an interdisciplinary research team addressing a major topic in marine geoscience.
References
Morris, A., Meyer, M., Anderson, M. W. and MacLeod, C. J., 2019. What do variable magnetic fabrics in gabbros of the Oman ophiolite reveal about lower crustal magmatism at fast spreading ridges? Geology, 47, 275-278, doi: 10.1130/G45442.1.
Morris, A., Meyer, M., Anderson, M. W. and MacLeod, C. J., 2016. Clockwise rotation of the entire Oman ophiolite occurred in a suprasubduction zone setting. Geology, 44, 1055-1058, doi: 10.1130/G38380.
Morris, A. and Maffione, M., 2016. Is the Troodos ophiolite (Cyprus) a complete, transform fault-bounded Neotethyan ridge segment? Geology, 44, 199-202, doi: 10.1130/G37529.1.
Kelemen, P. B., Matter, J. M., Teagle, D. A. H. Coggon, J. A., and the Oman Drilling Project Science Team (inc. Morris, A., Harris, M., and MacLeod, C. J.), 2020. Proceedings of the Oman Drilling Project: College Station, TX (International Ocean Discovery Program), doi: 10.14379/OmanDP.proc.2020.
Maffione, M., van Hinsbergen, D. J. J., de Gelder, G. I. N. O., van der Goes, C. and Morris, A., 2017. Kinematics of Late Cretaceous subduction initiation in the Neo-Tethys Ocean reconstructed from ophiolites of Turkey, Cyprus and Syria. Journal of Geophysical Research, 122, 3953-3976, doi: 10.1002/2016JB013821.
Person Specification
We are looking for an enthusiastic individual with an Earth Science-related degree, and a passion for fieldwork, geophysics, igneous petrology and structural geology.
Funding Notes
This project has been shortlisted for funding by the ARIES NERC DTP and will start on 1 October 2023.
Successful candidates who meet UKRI's eligibility criteria will be awarded a NERC studentship for 3.5 years, covering fees, stipend (£17,668 p.a. for 2022-23 rate) and research funding. International applicants (EU and non-EU) are eligible for fully-funded UKRI studentships.
ARIES students benefit from bespoke graduate training and £2,500 for external training, travel and conferences.
ARIES is committed to equality, diversity, widening participation and inclusion. Academic qualifications are considered alongside non-academic experience. Our recruitment process considers potential with the same weighting as past experience.
For information and full eligibility visit https://www.aries-dtp.ac.uk/
Apply
To apply for this position please visit here and select the studentship you would like to apply for. Please clearly state the name of the studentship project code MORRIS_P23ARIES that you are applying for on your personal statement.
Please see here for a list of supporting documents to upload with your application.
If you wish to discuss this project further informally, please contact Professor Tony Morris, [Email Address Removed]
For more information on the admissions process generally, please contact [Email Address Removed].
The closing date for applications is 23:59 (UK Time) 11 January 2023.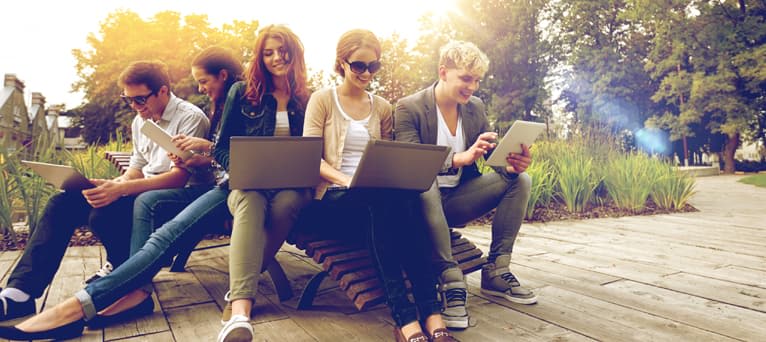 Search suggestions
Based on your current searches we recommend the following search filters.
Check out our other PhDs in Plymouth, United Kingdom
Check out our other PhDs in United Kingdom
Start a New search with our database of over 4,000 PhDs