Characterising the aquatic–terrestrial biodiversity of dynamic freshwater ecosystems
---
Dr Rachel Stubbington
No more applications being accepted
Competition Funded PhD Project (European/UK Students Only)
---
About the Project
Temporary rivers experience natural transitions between lotic, lentic and terrestrial conditions, with this instream habitat diversity supporting high biodiversity. Despite a global increase in research exploring temporary rivers, our understanding of how their aquatic–terrestrial biodiversity is responding to environmental change remains limited. In particular, the dynamic nature of temporary rivers represents a unique and pressing challenge for the design of restoration, monitoring and management actions that enhance their ecological quality. Co-supervised by Profs Rachel Stubbington and Andrew Hirst (Nottingham Trent University) and Tim Sykes (Environment Agency), this PhD represents an exciting opportunity to collaborate with leading researchers to contribute to the rapidly expanding discipline of temporary river ecology. The central involvement of Environment Agency managers in the project will ensure our findings are translated into real-world management actions that improve protection of biodiversity in temporary streams, and in particular, in the iconic 'winterbourne' streams of south England.
The high biodiversity of temporary rivers is threatened by anthropogenic pressures, with water abstraction, physical habitat modification, and diffuse pollution from agricultural and urban land all reducing their ecological health. In particular, over-abstraction affects England's winterbourne chalk streams, with habitat modification exacerbating the ecological impacts of flow reductions. As for many other winterbourne streams, the channel form of the Candover Brook (Hampshire, England; a tributary of the River Itchen, a designated Special Area of Conservation) has been altered by historic engineering, including loss of significant stretches to agriculture. As a result, both biodiversity and natural ecosystem functions have declined.
Reversing the effects of human impacts on winterbourne streams motivates the research to be conducted during this PhD. We seek to understand how ecological communities, such as aquatic and terrestrial invertebrates and plants, respond to restoration actions, and thus to inform the design of future projects. Using the Candover Brook as a case study, a core PhD aim is to evaluate how restoration actions alter the biodiversity, physical form and function, and thus ecological quality of winterbourne streams. A second aim is to build on our current collaborative research by assessing the biological and physical diversity of groundwater-fed winterbourne springs. Our preliminary research, which informs this PhD, indicates that these springs represent an overlooked and understudied biodiversity resource, which thus requires better characterisation to inform its effective protection and integration into catchment-scale management strategies. Collectively, our findings will inform the design of future restoration projects and management actions that enhance the quality of winterbourne streams and springs.
Working in collaboration with industry partners including the Environment Agency, the PhD researcher will develop an extensive fieldwork programme that characterises communities in the Candover Brook before, during and after restoration. Aquatic and terrestrial communities will be surveyed and sampled, and advanced modelling approaches used to characterise their responses to natural and anthropogenic environmental drivers. This aquatic–terrestrial focus is globally innovative and will balance existing wet-phase research by recognising the contribution of dry-phase communities to temporary river biodiversity.
Project findings will contribute to the ongoing, international increase in temporary river research. In addition, project outcomes will contribute to national, EU-wide and global research seeking to inform the design and implementation of restoration projects that enhance biodiversity with temporary rivers, as these dynamic ecosystems adapt to global change. As such, outputs of this research are likely to have considerable academic and wider impact, and have high potential to inform restoration as well as wider management actions implemented in winterbourne and temporary rivers across and beyond the UK and Europe.
The PhD researcher's skills profile will be enhanced by an extensive 3-year doctoral training programme encompassing discipline-specific and generic scientific skills. Specifically, you will be supported in developing a professional skills profile that encompasses proficiency in field and laboratory environments, advanced approaches to analyse complex ecological data, and scientific writing and publication. Funding is available to support your attendance of national meetings and international conferences, providing opportunities to disseminate project results and build a network of colleagues that supports your post-doctoral career development. Based in the School of Science and Technology, you will belong to an active and diverse community that also includes researchers in our School of Animal, Rural and Environmental Sciences. Environment Agency co-supervision of the project will ensure your developing professional network encompasses both industry and academic scientists.
Entry requirements
The successful candidate will hold a UK first-class or 2:1 BSc Hons (or NARIC equivalent) in ecology, environmental biology, physical geography, or a related discipline, plus research experience and/or a UK MSc or MRes with a minimum of a merit/commendation (or NARIC equivalent) in a relevant subject. The candidate must also hold a driver's license.
How to apply
The application deadline is Monday 23 May 2022. For a step-by-step guide and to make an application, please visit NTU's how to apply page.
Interviews will take place on Wednesday 1 June 2022.
Fees and funding
This PhD is match-funded by the Environment Agency and Nottingham Trent University.
---
Funding Notes
This PhD is match-funded by the Environment Agency and Nottingham Trent University.
---
References
Bunting, G., England, J., Gething, K., Sykes, T., Webb, J. and Stubbington, R., 2021. Aquatic and terrestrial invertebrate community responses to drying in chalk streams. Water and Environment Journal, 35: 229–241. https://doi.org/10.1111/wej.12621
Mainstone, C.P., 1999. Chalk rivers: nature conservation and management. Natural England report. Available at: http://publications.naturalengland.org.uk/file/6236206
Stubbington, R., England, J., Wood, P.J. and Sefton, C.E., 2017. Temporary streams in temperate zones: recognizing, monitoring and restoring transitional aquatic‐terrestrial ecosystems. Wiley Interdisciplinary Reviews: Water, 4: e1223. https://doi.org/10.1002/wat2.1223
Stubbington, R., Sykes, T. and Gething, K. 2022. Chalk streams: why 'England's rainforests' are so rare and precious. The Conversation. Available at: https://theconversation.com/chalk-streams-why-englands-rainforests-are-so-rare-and-precious-172827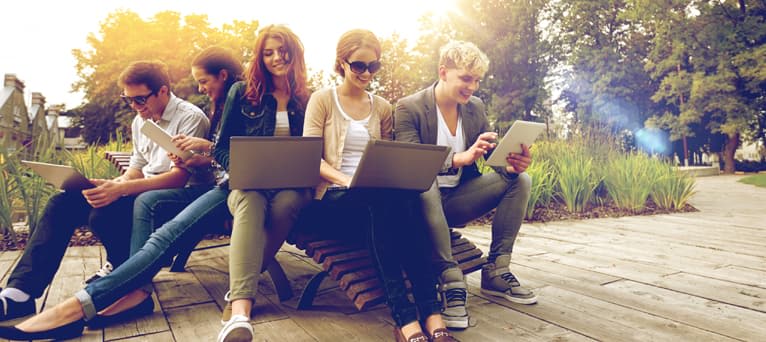 Search suggestions
Based on your current searches we recommend the following search filters.
Check out our other PhDs in Nottingham, United Kingdom
Check out our other PhDs in United Kingdom
Start a New search with our database of over 4,000 PhDs