Climate resilience of interdependent transport and energy infrastructure informed by emerging digital technologies
---
Dr Sotirios Argyroudis
Applications accepted all year round
Self-Funded PhD Students Only
---
About the Project
The performance of transport and energy infrastructure is continuously challenged by multiple natural hazards, exacerbated by climate change. The frequency and intensity of disasters including flash floods, landslides, hurricanes or bushfires are increased, causing environmental, economic and societal impacts, in particular due to failures of ageing and over-utilised transport and power networks.
Currently, there is an urgent need for integrated toolkits to quantify the resilience of infrastructure and their interdependencies to climate change. More importantly, a vast of monitoring data and evidence, which is being made available daily to infrastructure owners remains unexploited. This includes terrestrial, e.g. data generated by cameras and mobile activity, and airborne data, e.g. InSAR, hyperspectral imaging, aerial photography etc.
This wealth of information provides reliable means for producing accurate and rapidly informed resilience assessments. This research aims at developing an integrated framework inclusive of lifecycle metrics (e.g. cost- and/or environment-based), for the monitoring-based quantification of resilience for transport and energy assets exposed to multiple natural hazards and climate change effects.
The framework will embrace:
(i) the robustness of the assets (e.g. bridges, embankments, tunnels, electric power substations) to hazard actions based on new functionality and vulnerability models considering interdependencies,
(ii) the rapidity of the recovery, based on expert elicitation and practical reinstatement and restoration models,
(iii) the monitoring data related to the performance and capacity of the assets, to better inform the above models.
The new models will be encapsulated in a toolkit, which will be demonstrated through selected case studies in the UK using GIS tools.
This project is in support of all infrastructure management stages, i.e. prior, during and after multiple, cumulative and/or abrupt natural hazards (see Argyroudis et al., 2020; Achillopoulou et al., 2020), accounting for potential exacerbations of natural stressors due to adverse climatic deviations.
The research also contributes to the UN's Sustainable Development Goals for delivering climate-resilient infrastructure (SDG9) and sustainable industrialization, making the world safer from multiple hazards (SDG11), whilst adapting quickly and efficiently to the planet's changing climate (SDG13).
Candidates for this project will likely have a background in civil and environmental engineering and/or surveying engineering and/or electrical engineering. Familiarity with climate change models and/or network modelling will be an advantage. Yet, adjustments can be made to tailor the project to students' needs and interests. The lead supervisor will be Dr Sotirios Argyroudis, more information: https://www.brunel.ac.uk/research/Groups/Geotechnical-and-Environmental-Engineering/Infrastructure-risk-and-resilience
Research journey
Doctoral research programmes (PhDs) take a proud place in the world-class research environment and community at Brunel. PhD students are recognised and valued by their supervisors as an essential part of their departments and a key component of the university's overall strategy to develop and deliver world-class research.
A PhD programme is expected to take 3 years full-time or 6 years part-time, with intakes starting in January, April or October.
The general University entrance requirement for registration for a research degree is normally a First or Upper Second Class Honours degree (1st or 2:1) or an international equivalent. A Masters degree is a welcome, but not required, qualification for entry.
Find out how to apply for a PhD at Brunel
Research support
Excellent research support and training
The Graduate School provides a range of personal, professional and career development opportunities. This includes workshops, online training, coaching and events, to enable you to enhance your professional profile, refine your skills, and plan your next career steps as part of the Researcher Development Programme. The researcher development programme (RDP) offers workshops and seminars in a range of areas including progression, research management, research dissemination, and careers and personal development. You will also be offered a number of online, self-study courses on BBL, including Research Integrity, Research Skills Toolkit, Research Methods in Literature Review and Principles of Research Methods.
Library services
Brunel's Library is open 24 hours a day, has 400,000 books and 250,000 ebooks, and an annual budget of almost £2m. Subject information Specialists train students in the latest technology, digital literacy, and digital dissemination of scholarly outputs. As well as the physical resources available in the Library, we also provide access to a wealth of electronic resources. These include databases, journals and e-books. Access to these resources has been bought by the Library through subscription and is limited to current staff and students.
Dedicated research support staff provide guidance and training on open access, research data management, copyright and other research integrity issues.
Find out more: Brunel Library
Careers support
You will receive tailored careers support during your PhD and for up to three years after you complete your research at Brunel. We encourage you to actively engage in career planning and managing your personal development right from the start of your research, even (or perhaps especially) if you don't yet have a career path in mind. Our careers provision includes online information and advice, one-to-one consultations and a range of events and workshops. The Professional Development Centre runs a varied programme of careers events throughout the academic year. These include industry insight sessions, recruitment fairs, employer pop-ups and skills workshops.
---
Funding Notes
Brunel offers a number of funding options to research students that help cover the cost of their tuition fees, contribute to living expenses or both. See more information here: View Website. The UK Government is also offering Doctoral Student Loans for eligible students, and there is some funding available through the Research Councils. Many of our international students benefit from funding provided by their governments or employers. Brunel alumni enjoy tuition fee discounts of 15%.
---
References
Argyroudis, SA. and Mitoulis, SA. (2021) 'Vulnerability of bridges to individual and multiple hazards- floods and earthquakes'. Reliability Engineering and System Safety, 210. pp. 107564 - 107564. ISSN: 0951-8320
Mitoulis, SA., Argyroudis, S., Loli, M. and Boulent, I.(2021) 'Restoration models for quantifying flood resilience of bridges'. Engineering Structures, 238. pp. 1 - 17. ISSN: 0141-0296
Achillopoulou, DV., Mitoulis, SA., Argyroudis, SA. and Wang, Y. (2020) 'Monitoring of transport infrastructure exposed to multiple hazards: a roadmap for building resilience'. Science of the Total Environment, 746. pp. 141001 - 141001. ISSN: 0048-9697
Argyroudis, SA., Mitoulis, SA., Hofer, L., Zanini, MA., Tubaldi, E. and Frangopol, DM. (2020) 'Resilience assessment framework for critical infrastructure in a multi-hazard environment: Case study on transport assets'. Science of the Total Environment, 714. pp. 136854 - 136854. ISSN: 0048-9697
Smith, AW., Argyroudis, SA., Winter, MG. and Mitoulis, SA. (2021) 'Economic impact of road bridge functionality loss from a resilience perspective: Queensferry Crossing'. Proceedings of the Institution of Civil Engineers: Bridge Engineering, In press. pp. 1 - 11. ISSN: 1478-4637
Argyroudis, SA., Mitoulis, S., Winter, MG. and Kaynia, AM. (2019) 'Fragility of transport assets exposed to multiple hazards: State-of-the-art review toward infrastructural resilience'. Reliability Engineering and System Safety, 191. pp. 106567 - 106567. ISSN: 0951-8320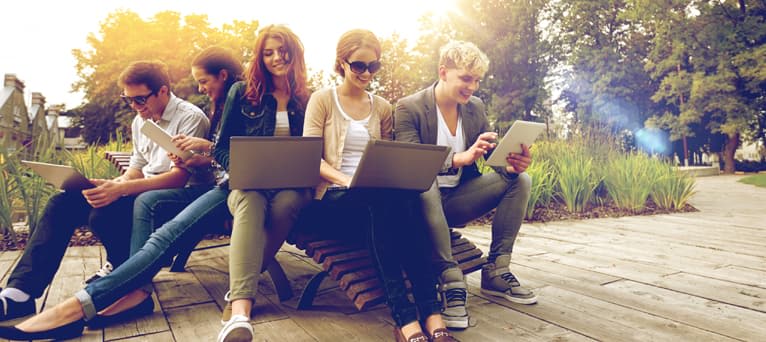 Search suggestions
Based on your current searches we recommend the following search filters.
Check out our other PhDs in London, United Kingdom
Check out our other PhDs in United Kingdom
Start a New search with our database of over 4,000 PhDs