Coaching the sport coaches: Sport coach developers and coach development processes and practices
---
Dr J Allen

,

Mr S Macdonald
Applications accepted all year round
Self-Funded PhD Students Only
---
About the Project
There is increased recognition of the contribution sports coaches and quality sport coaching have with regards to individual (e.g., competence, confidence, health, well-being, achievement) and social (e.g., connection, community cohesion, crime reduction, national identity) outcomes of participation and performance in sport (Scottish Government, 2018; Sport England, 2016). However, there are also concerns that the actions of coaches can result in poor sport experiences and outcomes from engagement in sport (Sport England, 2016; Gearity, 2012; Gould & Maynard, 2009). Such concerns, as well as a desire to realise the potential contribution coaches make, fuel examinations of coaches' practices, knowledge, and in particular coaches' learning and development. Recent reviews of research have examined coaches' perceptions of and engagement with different sources of learning (Cushion et al, 2010), formal coach education (Ciampolini et al, 2019; Trudel et al, 2020), non-formal and informal learning (Walker et al, 2018), mentoring (Jones et al, 2009) and provided recommendations for coach development (Paquette & Trudel, 2018). This research has focused on coaches' perspectives and provides valuable insight into the development experiences and features of these of these experiences that are valued and desired by coaches. It has also tended to separate modes of learning (e.g., formal, non-formal, informal) to establish which is more effective rather than perhaps considering under which conditions should different modes be utilised and how might they be integrated within and across coaches' development (Mallett, et al, 2009; Cushion et al, 2010; Walker et al, 2018; Allen & Reid, 2019). In addition, relatively limited research has examined the 'translation' of development opportunities into coaches' practices (Walker et al, 2018). Suggesting much remains to be examined with regards to coaches' development. Furthermore and critical to this PhD opportunity, is the relatively recent recognition of the central role coach developers play in coach development (McQuade & Nash, 2015).

The coach developer is an overarching term encapsulating a variety of roles and functions that seek to "develop, support and challenge coaches to go on honing and improving their knowledge and skills to provide positive and effective sport experiences for all participants" (ICCE, 2014, p. 8). These roles include facilitator, mentor, assessor, course designer and evaluator (ICCE, 2014). However, it has also been suggested that distinguishing between roles that relate to programme development (e.g., qualification designer and learning programme designer) and programme implementations (e.g., facilitator, assessor, mentor) (Horgan & Daly, 2015) is useful as these roles may be fulfilled by different individuals and require different knowledge and skills. Recommendations have been provided for coach developers' practice (e.g., Paquette & Trudel, 2018) and coach developer training programmes exist in a number of countries (e.g., McQuade & Nash, 2015; Eade & Reid, 2015; ICCE, 2014). To date, however, little research has sought to understand and explore who coach developers are, their development journeys, and their perspectives on supporting, challenging and facilitating coaches' development. Considering the central and often critical role coach developers have in facilitating quality coaching practices, developing greater insight into coach developers' part in coaching is needed to ensure their contribution is maximised.

With a focus on developing greater insight into coach developers and coach developing, this PhD research will examine coach developers' perspectives on the processes and practice of coach development and the professional development and support for coach developers provided key stakeholders (e.g., sport governing bodies, national agencies, clubs, schools). The research will draw on qualitative research methods such as interviews, focus groups and case studies.

---
References
Allen, J. B. & Hodge, K. (2006). Fostering a learning environment: Coaches and the motivational climate. International Journal of Sports Science and Coaching, 1(3), 261-278.

Allen, J. & Reid, C. (2019). Scaffolding women coaches' development: A programme to build coaches' competence and confidence. Women in Sport and Physical Activity Journal Special Issue: Women in Sports Coaching: New Directions in Education, Research, and Advocacy, 27 (2), 101-109 https://doi.org/10.1123/wspaj.2018-0047

Allen, J. B. & Shaw, S. (2013). Development of high performance women coaches: An interdisciplinary approach. International Journal of Sport Science and Coaching, 8, (1), 1-17.

Cooper, D. & Allen, J. (2018). The coaching process of the expert coach: A coach led approach, Sport Coaching Review, 7 (2), 142-170 http://dx.doi.org/10.1080/21640629.2017.1361168

Cooper, D. & Allen, J. (2020). "I don't want to give them my brain for the day… and then take it back": An examination of the coach-created motivational climate in adult adventure sports. International Sport Coaching Journal. http://dx.doi.org/10.1123/iscj.2019-0026

Macdonald, S. & Allen, J. (2019). An examination of the coach-created talent development motivational climate in Canoe Slalom in the United Kingdom. International Sport Coaching Journal, 6(1), 74-87 https://doi.org/10.1123/iscj.2017-0091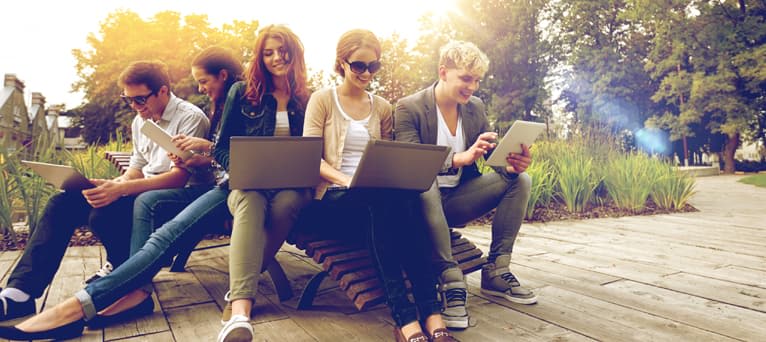 Search suggestions
Based on your current searches we recommend the following search filters.
Check out our other PhDs in Stirling, United Kingdom
Check out our other PhDs in United Kingdom
Start a New search with our database of over 4,000 PhDs