Coleopteran collapse? Long-term climate and environmental change effects on beetle diversity in the British Isles
---
Dr E Panagiotakopulu

,

Mr Max Barclay

,

Dr A Gathorne-Hardy
No more applications being accepted
Competition Funded PhD Project (Students Worldwide)
---
About the Project
Summary
The project investigates the patterns behind changing beetle species diversity and abundance in the British Isles in the last two hundred years and the reasons behind these.
Project background
Insects, both as pollinators and processors, are arguably the most important parts of our ecosystems. Recent studies have shown an overall pattern of significant decline in abundance and diversity of insect species across much of Europe over the past century (e.g. Hellmann et al., 2017; Shortall et al. 2009; Leather 2021). Agricultural expansion and intensification, urbanisation, climatic change and deterioration of habitat quality have all been linked to this and there are a number of incisive studies of individual taxa (e.g. Wagner et al. 2021). For the more evident insect groups, such as bees, butterflies and moths, the decline has been evident even to the general public, but less widely observed groups, such as the beetles (Coleoptera) have also suffered (Brooks et al. 2012). This decline can have a devastating impact on ecosystem processes, much of which is unseen. In the UK, previous studies largely of moth, bee and other flying insects, have charted recent declines due to climatic and land-use changes and impact of insecticides (Goulson et al. 2008). However, even a cursory examination of museum collections shows that this process has a longer history over the period of amateur and professional collecting, which began in the early nineteenth century. Whilst projects such as the National Biodiversity Network (NBN) and Global Biodiversity (Gbif) have mined the published data, often uncritically, and some groups, particularly water beetles (Dytiscidae, Gyrinidae, Hydrophilidae) and ground beetles (Carabidae) have been reasonably served, much information remains undocumented in museum collections. For example, a recent examination of one collection, that in the Doncaster Museum, produced >23,000 records: (http://www.doncaster.gov.uk/services/culture-leisure-tourism/our-collections) and such 'big data' can be replicated in many regional museums. Collation of this with other data will map the changes in the frequency of many Coleoptera, both once common and rare over the last two centuries in the British Isles and re-examination of collecting localities will seek to quantify the reasons behind change. There is an urgent need to understand the extent of the decline of beetle species in the British Isles, and the implications of these changes for the ecosystem overall, from soils, other invertebrates and plants, to mammals.
Research questions
a. To what extent do Coleoptera records over the last two centuries indicate changes in the frequency of common and rare species in the British Isles? 
b. Which Coleoptera species show a more significant decline in their abundance and over what period of time?
c. How can these changes then be quantified?
d. Using available habitat and distribution data, what do frequency and diversity patterns of Coleopteran assemblages indicate for the triggers behind these changes?
Methodology
Coleoptera collections from the last century stored in a sample of museums across the UK will be used to develop a database for species frequency in the British Isles during the last two centuries. Whilst some major collections, including the Natural History Museum (London), the Yorkshire Museum (York) and the National Museum of Scotland (Edinburgh) are reasonably documented, important material in provincial collections, often of national significance, has yet to be listed and collated with published data. Having collated data, based on habitat classification, selected sites will be revisited, in order to sample using standard techniques (pitfall and flight traps) for modern Coleoptera assemblages to quantify the results. Research will be advised by relevant regional Coleopterists and natural history bodies. In order to produce the dataset, the BugsCEP software, geo-referencing (ArcGIS), land-use and climate data will be used to take into account information on human impact and environmental change from past and present collection sites.
Training
A comprehensive training programme will be provided comprising both specialist scientific training and generic transferable and professional skills. Specialised skills include field skills and laboratory skills in sampling and identification, abstracting data from collections and training in data management and analysis. The project also provides the student the opportunity to work with Museum collections and Conservation bodies within the remit stated above. The feedback in documenting material held in local museums will also help in justifying expenditure to Local authorities on collection maintenance. Project results will be presented in international conferences and published in international peer reviewed journals.
Requirements
A background in physical geography, entomology, ecology or biology would be preferred. Relevant field and laboratory experience and previous experience with GIS would be an advantage.
Project website: https://www.ed.ac.uk/e4-dtp/how-to-apply/supervisor-led-projects/project?item=1440
---
References
Brooks, D. R., Bater, J. E., Clark, et al. (2012) Large carabid beetle declines in a United Kingdom monitoring network increases evidence for a widespread loss in insect biodiversity. Journal of Applied Ecology 49(5): 1009-1019.
Goulson D, Lye GC, Darvill B. (2008) Decline and conservation of bumble bees. Annual Review of Entomology 53: 191-208.
Hallmann C. A., Sorg M., Jongejans E., Siepel H., Hofland N., Schwan H., et al. (2017) More than 75 percent decline over 27 years in total flying insect biomass in protected areas. PLoS ONE 12(10): e0185809.
Leather, S. R. (2021) Whate is happening to insect communities and what does it mean? CABI Reviews doi 10.1079/PAVSNNR202116037
Shortall C. R., Moore A., Smith E., Hall M. J., Woiwod I. P., Harrington R. (2009)Long-term changes in the abundance of flying insects. Insect Conservation and Diversity. 2(4): 251-260.
Wagner, D. L., Grames, E. M., Forister, M. L., Berenbaum, M. R., Stopak, D. (2021) Insect decline in the Anthropocene: death by a thousand cuts. Proceedings of the National Academy of Sciences, 118, e2023989118.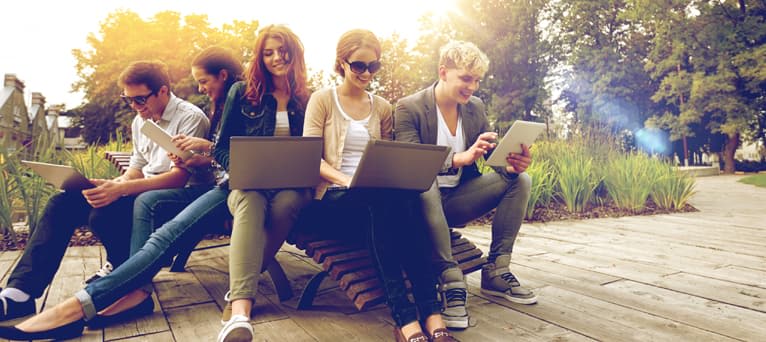 Search suggestions
Based on your current searches we recommend the following search filters.
Check out our other PhDs in Edinburgh, United Kingdom
Check out our other PhDs in United Kingdom
Start a New search with our database of over 4,000 PhDs