Colonisation and Land Use Change on Rathlin Island Using a Multi-Proxy and sedaDNA Approach to Lake Sediments and Soils.
---
Prof AG Brown
No more applications being accepted
Competition Funded PhD Project (European/UK Students Only)
---
About the Project
Rathlin is a small island in the Atlantic between Northern Ireland and Scotland, and is currently being investigated as part of a research project by members of the Palaeoenvironmental Laboratory at the University of Southampton (PLUS). Most studies of islands have taken an island-biogeography approach but this project seeks to go beyond this by explicitly targeting the history of inward dispersal and ecological change in relation to the human history of the island. The island has seen huge changes in population from 1200 just two hundred and fifty years ago, to 35 today. It is believed that Rathlin was first settled in the early Holocene (Mesolithic) and was colonised around 6000 years ago by early farmers. After being deforested probably in the Bronze Age, it was the first place in the Irish Sea to be raided by Vikings in AD 795. In the 17th-18th centuries its population rocketed due to fishing, kelp (seaweed) and potatoes. A full archaeological survey of the island by the Northern Irish Environment Agency completed in 2012 provides the history of human settlement and activity and structural information on farming and land use.

Rathlin island also has several natural lakes which vary in their chemistry from calcareous to acidic, and numerous abandoned farms and field systems. This provides a unique opportunity to test out new palaeoecolocal methods, and particularly sediment DNA (sedaDNA) of determining past ecological history including the timing of species immigration from the early Holocene to the 19th century. Rathlin provides a natural gateway to the island of Ireland and so can be used to define the biogeographical border in this region. At present we know virtually nothing of its ecological history, however, the modern ecology includes many alien species associated with human habitation ranging from feral crops to Japanese knotweed. The island also has a history of kelp (seaweed) application to improve soils but this and other land use practices, such as marling, have an unknown history.

The project has already cored several lakes and these sediments are available for immediate study. However, it is envisaged that there will be additional survey work and soil sampling on the island. Traditional palaeoecological approaches are being taken, particularly plant macrofossil and pollen and fungal spore analysis but also biomarkers (particularly plant leaf waxes, sterols and PAH) and sedaDNA. The soils work will also use soil DNA to identify past areas of cultivation, a technique that has proven valuable in Scotland. The close proximity of lakes with different water chemistry (due to the juxterposition of the Antrim Basalt and underlying chalk) will also provide a critical methodological test for both biomarkers and sedaDNA. All cores will be subject to whole-core scanning XRF in order to establish the relative role of catchment inputs and within lake nutrient cycling and productivity. The work will be done in co-operation with NIEA, the regional archaeologists and also the inhabitants of Rathlin island. The project will seek to address the following questions;

1. What is the pattern of early Holocene plant and animal colonisation and what is the role of humans in this ecological history?
2. Is there a biogeographical signature of Mesolithic settlement on the island?
3. When and was the island deforested?
4. What is the balance between pastoralism and arable agriculture?
5. Can old areas of arable cultivation (including for potatoes) be identified by aDNA and molecular biomarkers?
6. Are there changes in vegetation and land use after Viking colonisation?
7. Can the dramatic changes I the last 3000 years (including the Irish potato famine) be detected in lake records?

For the latest information on postgraduate opportunities within Geography and Environment, please visit our website at http://www.southampton.ac.uk/geography/postgraduate/research_degrees/studentships.page?
---
Funding Notes
This is one of a range of topics currently being advertised. Funding will go to the project(s) with the best applicant(s). The studentship is funded at RCUK level, currently £14,296 per annum, with an RTSG of £750, together with home rate tuition fees. The studentship is for three years. The studentship will fully support British and EU nationals only. International students can apply but they must be able to meet the difference between home/EU and International tuition fees themselves.
---
References
Alsos, I.G., Sjögren, P., Edwards, M., Landvik, J., Gielly, L., Forwick M., Cossack, E., Brown, A.G., Jacobsen, L. V., Føreid, M. and Pedersen, M. In Preys. Sedimentary ancient DNA from Lake Skartjørna, Svalbard: Assessing the resilience of arctic flora to Holocene climate change. The Holocene 25, 1-16.

Giguet-Covex, C. et al. 2014. Long livestock farming history and human
landscape shaping revealed by lake sediment DNA. Nature Communications 1-7DOI: 10.1038/ncomms4211

D'Anjou1, F.M, Bradley, R.S., Balascio, N.L. and Finkelstein, D.B. 2012. Climate impacts on human settlement and agricultural activities in northern Norway revealed through sediment biogeochemistry. PNAS, 1-6.

Forsythe, W. and McConkey, R. 2012. Rathlin Island: An Archaeological Survey of a Maritime Landscape. Northern Ireland Archaeological Monographs 8

Hebsgaard, M.B., Gilbert, T.P., Arneborg, L., Heyn, P. Allentoft, M.E., Bunce, M., Munch, K., Schweger, C. and Willerslev, E. 2008. The Farm Beneath the Sand' – an archaeological case study on ancient 'dirt' DNA. Antiquity 430-444.


The Palaeoecology Laboratory at the University of Southampton (PLUS) is an international leader in the fields of palaeoecology, palaeolimnology, geoarchaeology Quaternary Science and forensic palynology. There are presently approximately 10 postgraduates, 3 postdoctoral Research Fellows and six full time academic staff (Prof. Tony Brown, Prof. Mary Edwards, Prof. John Dearing, Prof. Pete Langdon, Dr Paul Hughes Dr Sandra Nogué-Bosch and Prof Keith Barber (Emeritus)) and a number of Visiting Fellows (Prof. Rob Scaife, Dr Catherine Langdon, Dr Pat Wiltshire, Prof. David Hawksworth CBE and Dr Shirley Wynne), as well as a dedicated research technician. The laboratory has excellent equipment for lake and mire work including three boats, a variety of corers, two vehicles and access to advanced analytical techniques such as ESEM-EDS, non-destructive core XRF scanning (ITRAX) and ICP-MS. The laboratory is involved in a number of palaeoenvironmental projects and you will be joining a thriving group of postgraduates and postdoctoral researchers (see website http://www.geog.soton.ac.uk/research/plus/). Full training in all necessary techniques will be given. Almost all palaeoecology postgraduates submit successful theses in less than four years.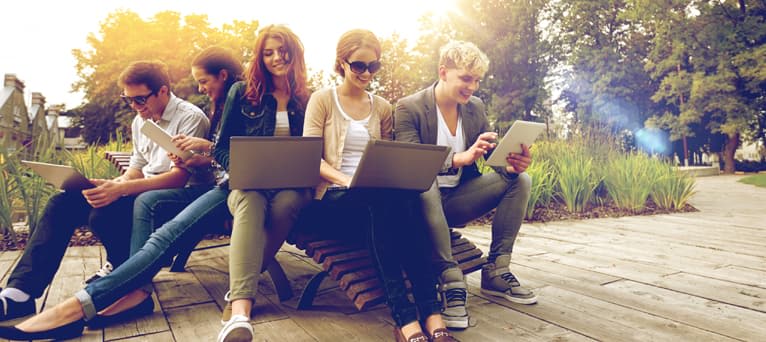 Search suggestions
Based on your current searches we recommend the following search filters.
Check out our other PhDs in Southampton, United Kingdom
Check out our other PhDs in United Kingdom
Start a New search with our database of over 4,000 PhDs