Complex Metallurgy of the Bronze Age-Iron Age Transition in Iran: Archaeomaterials and Forensic Investigations
---
Dr Nathaniel Erb-Satullo

,

Ms Anna Fedrigo

,

Ms Antonella Scherillo
No more applications being accepted
Funded PhD Project (European/UK Students Only)
---
About the Project
The Cranfield Forensic Institute and the ISIS Neutron and Muon Source at the Rutherford Appleton Laboratory are offering, in partnership with the British Museum, a fully-funded PhD studentship on the archaeometallurgy of Iran during the Bronze Age-Iron Age transition (c. 1200–800 BCE). The student will investigate an exceptional collection of artefacts that includes substantial quantities of bladed weaponry.
We are looking for someone with training in the physical and/or archaeological sciences with an interest in Near Eastern archaeology and cultural heritage preservation.
You will develop non-destructive, neutron imaging and compositional analytical techniques at the ISIS Neutron and Muon Source to investigate complex metalworking techniques in use at this time, including bimetallic manufacturing (e.g. objects made of both bronze and iron), casting on, and riveting assembly.
You will also use state-of-the-art materials analytical facilities at the Cranfield Forensic Institute to analyse the wider assemblage of material (>200 artefacts) and narrow down a subset for investigation at ISIS. The project will address key questions about the relationship between iron- and bronze-working techniques during a period of early iron use, touching on broader questions of how innovations spread and how technological systems transform. Because the materials for study were seized as part of law enforcement investigations pending repatriation, the analyses will also contribute to broader efforts to track, and ultimately prevent, illegal trafficking in antiquities.
The studentship forms part of a broader collaborative effort between the CFI and the British Museum, providing the student with additional professional development opportunities, including a network of scholars working in heritage science. The funding covers tuition, a stipend at the UKRI rate (currently £15,609 for the 2021-2022 academic year), and a travel and subsistence allowance of £2000 pa.
Iron and steel are fundamental innovations for the modern world, but their origins and the dynamics of their spread in the late 2nd and early 1st millennia remain topics of major debate in the archaeology of the ancient Near East. Scholars have debated the degree to which early iron metallurgists built upon pre-existing copper-alloy metallurgical traditions of smelting ores and shaping metal.
The joint ISIS-Cranfield PhD studentship, centring on the analysis of an extensive collection of bronze and iron artefacts from north-west and western Iran, provides a unique and timely opportunity to explore metal fabrication techniques and technological choices during the Bronze Age-Iron Age transition. The material for analysis consists of more than 200 bronze and iron objects, mostly bladed weaponry, some of which involved complex fabrication techniques.
These materials were seized by law enforcement and were turned over to the British Museum for repatriation. As part of this process, the museum authorities have agreed to permit scientific analysis of the materials, both to illuminate the metallurgical technologies of the period and to conduct forensic analyses, which may help to inform on patterns of looting and illicit trafficking of antiquities.
The British Museum has a well-established track record on advising UK law enforcement, and other international organisations, on stolen or trafficked antiquities, and has agreements in place for their display, research, publication and repatriation.
Cross-Institution Collaborations
Facilitated by a generous travel and subsistence allowance, the project provides an exceptional opportunity to work between three different institutions, each with their own unique profile of archaeology, physical sciences, forensics and heritage research. The Cranfield Forensic Institute (CFI) has a long history of excellence in archaeological materials science, particularly the study of pyrotechnologies like metallurgy, ceramics, and glass. Recent hires and accompanying laboratory renovations have expanded and intensified these capacities and further developed existing expertise on issues of cultural heritage under threat.
The Institute has facilities for a wide range of compositional and structural analytical techniques, including optical and scanning electron microscopy (SEM), X-ray fluorescence spectrometry (XRF), and Laser Ablation-Inductively Coupled Plasma Mass Spectrometry (LA-ICP-MS). Of further relevance to the present studentship is the cumulative expertise among CFI staff in the archaeology of the ancient Near East.
ISIS has a sustained commitment to applying non-invasive neutron techniques to historic and archaeological materials, especially bladed weaponry. Through the project, the student will work at the forefront of methodological developments applying neutron techniques to archaeological and heritage science. The investigation on the artefacts will support the development of Tomography Driven Diffraction (TDD) and imaging- and resonance-based elemental analysis at ISIS, in particular IMAT for TDD, INES for neutron diffraction and elemental analysis, and possibly other instruments like ENGIN-X and CHRONUS for cross-validating results and further microstructural and compositional analysis.
The British Museum, one of the premier heritage institutions in the world, has long had a commitment to Near Eastern archaeology, and has played a vital role in combatting antiquities trafficking and illicit looting of archaeological sites. The student will have the opportunity to participate in public engagement, including the design of museum displays, related to this project. In addition, links with the British Museum will connect the student to a vibrant research community, with a decades-long tradition of archaeological and heritage science.
Impactful Outcomes
During the course of PhD research, you will:
Reconstruct the technological choices made in bronze- and iron-working, including alloy-choice, forging practices, and methods of composite object manufacturing.
Assess the extent to which early iron metalworkers drew on earlier bronze-working traditions, applying known techniques to a new material whose properties different in from those of bronze.
Synthesize and evaluate data on early Iranian iron metallurgy, including past research using traditional methods like optical metallography.
Investigate adhering sediment traces to explore whether it is possible to determine whether objects in a single seizure were looted from one or multiple sites, yielding insight into the illicit antiquities trade and looting patterns and providing valuable information about cultural heritage sites under threat.
Develop expertise in a wide variety of analytical techniques used in archaeological science, such as neutron tomography, neutron diffraction, SEM-EDS, LA-ICP-MS, and XRF.
Develop the simultaneous combination of neutron imaging and diffraction techniques (TDD) to correlate material composition and microstructure to spatial distribution within the artefacts.
Gain experience in research and science communication through conference presentations, scholarly publications, and public/media engagement.
---
Funding Notes
The project is supported by a jointly-funded studentship arranged between Cranfield and the ISIS Neutron and Muon Source, a facility at the STFC Rutherford Appleton Laboratory.
---
References
You will be supervised by Dr. Nathaniel Erb-Satullo at Cranfield University and Dr. Anna Fedrigo and Dr. Antonella Scherillo at the ISIS facility.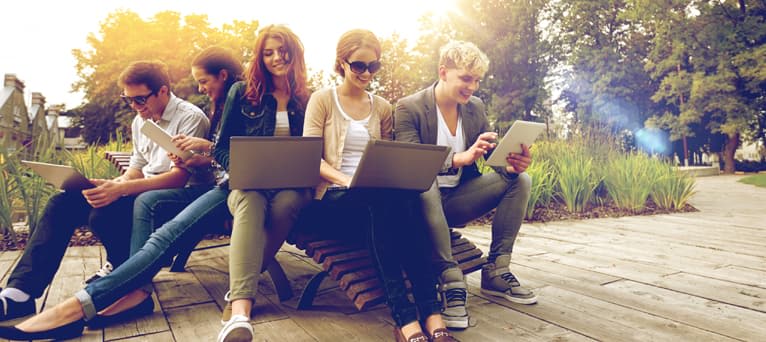 Search suggestions
Based on your current searches we recommend the following search filters.
Check out our other PhDs in Bedford, United Kingdom
Check out our other PhDs in United Kingdom
Start a New search with our database of over 4,000 PhDs