Cross-talk between adipose tissue and the cardiovascular system in humans: From novel imaging biomarkers development to drug target discovery
---
Prof C Antoniades
No more applications being accepted
Self-Funded PhD Students Only
---
About the Project
We undertake translational cardiovascular research by moving from bench to bedside and vice versa; our main focus is the cross-talk between adipose tissue (AT) and the cardiovascular system. Using translational approaches, we have been developing novel diagnostic tools using a wide range of techniques, such as radiotranscriptomics linking transcriptomics with radiomics in computed tomography (CT) imaging, for the early detection of cardiovascular diseases and enhanced risk prediction. We also work towards the discovery of new therapeutic targets for the prevention and treatment of cardiovascular diseases in the context of obesity and diabetes, as we study the mechanisms by which different AT depots in the human body affect vascular and myocardial disease pathogenesis with specific focus on changes in redox-sensitive inflammatory mechanisms (see Antonopoulos et al Science Transl Med 2017, Oikonomou et al The Lancet 2018, Akoumianakis et al Science Transl Med 2009 and Science Transl Med 2020). Furthermore, we apply artificial intelligence and machine learning approaches to develop radiotranscriptomic fingerprints of the human coronary arteries and adipose tissue, to further enhance risk prediction using Coronary CT Angiography (Oikonomou et al Eur Heart J 2019). We offer projects within both the basic science team and the clinical imaging team of the laboratory, focused on understanding the cellular and molecular mechanisms that affect the cross-talk between AT and the cardiovascular system and on developing new diagnostic and prognostic imaging tools.
The basic science project we are offering aims to investigate the molecular effects of new therapeutics such as SGLT2 inhibitors on cardiovascular biology, by performing ex vivo experiments in human arteries and myocardial tissue, as well as primary cardiovascular cells and adipocytes. Clinical trials have suggested that SGLT2 inhibitors can reduce cardiovascular risk in diabetic patients; however, their role in the cross-talk between AT and the cardiovascular system has not been established yet. Hence, this project aims to explore this important gap in our knowledge, providing mechanistic insights on SGLT2 signalling as a therapeutic target to prevent cardiovascular disease progression in diabetes. 
The clinical imaging project will continue the exciting body of work related to the use of artificial intelligence for assessment of cardiovascular CT images. Projects would focus on the early detection of risk for diseases relevant to the heart and blood vessels. The lab manages the ORFAN study, including the ORFAN Arm 4 retrospective clinical cohort of 100,000+ CTCAs from across the UK, Europe, Asia and USA. This cohort is a rich source of pseudo-anonymised data including the CTCA scans, patient risk factor data, pathology and clinical outcomes (2010-current). To support the analysis of the cohort the lab has its own state of the art GPU server for imaging analysis automation and machine learning. Students will be required to be involved in the ongoing management of the ORFAN study from a governance and management perspective.
The lab has unfettered access to the University of Oxford Acute Vascular Imaging Centre (AVIC), which is under the direction of Professor Antoniades. Projects related to the imaging of patients with both acute chest pain and stable chest pain with the latest photo-counting CT technology will be available. Photo-counting CT is the most advanced technology for high resolution tissue phenotyping. The AVIC is unique in its ability to perform photo-counting CT with patients on a single sliding gurney that extendes between an interventional cath-lab and the CT scanner. This imaging technology will enable novel research into the pathobiology of coronary plaque and peri-vascular tissues.
If necessary to the project, the successful candidate will receive training in several techniques relevant to the execution of the project that are already available in the lab, such as isolation and culturing of primary cells from human vessels, myocardial and fat biopsies; co-culture bioassays; vasomotor studies on human vessels; superoxide measurements on human tissues/cells; pertinent techniques of biochemistry and cellular and molecular biology. The student will be also encouraged to undertake any training outside the lab that is necessary for a successful execution of the project.
Clinical students will receive training on the analysis of CT images and the development of reproducible image analysis techniques, data handling, and the statistical techniques required for the analysis of large and complex datasets. The Antoniades laboratory has on staff a Senior Post-Doctoral Researcher in Deep-learning, a Post-Doctoral Bioinformatician and a Clinical Research Fellow experienced in the application of radiomic techniques in CT imaging who will work with and support successful candidates on their projects.
Students are encouraged to attend the MRC Weatherall Institute of Molecular Medicine DPhil Course, which takes place in the autumn of their first year. Running over several days, this course helps students to develop basic research and presentation skills, as well as introducing them to a wide range of scientific techniques and principles, ensuring that students have the opportunity to build a broad-based understanding of differing research methodologies.
Generic skills training is offered through the Medical Sciences Division's Skills Training Programme. This programme offers a comprehensive range of courses covering many important areas of researcher development: knowledge and intellectual abilities, personal effectiveness, research governance and organisation, and engagement, influence, and impact. Students are actively encouraged to take advantage of the training opportunities available to them.
The Department has a successful mentoring scheme, open to graduate students, which provides an additional possible channel for personal and professional development outside the regular supervisory framework. We hold an Athena SWAN Silver Award in recognition of our efforts to build a happy and rewarding environment where all staff and students are supported to achieve their full potential.
---
References
1. Kondo, H., et al., Effects of canagliflozin on human myocardial redox signalling: clinical implications. Eur Heart J, 2021.
2. Akawi, N., et al., Fat-Secreted Ceramides Regulate Vascular Redox State and Influence Outcomes in Patients With Cardiovascular Disease. J Am Coll Cardiol, 2021. 77(20): p. 2494-2513.
3. Antonopoulos, A.S., et al., Detecting human coronary inflammation by imaging perivascular fat. Sci Transl Med, 2017. 9(398).
4. Akoumianakis, I., et al., Adipose tissue-derived WNT5A regulates vascular redox signaling in obesity via USP17/RAC1-mediated activation of NADPH oxidases. Sci Transl Med, 2019. 11(510).
5. Akoumianakis, I., et al., Insulin-induced vascular redox dysregulation in human atherosclerosis is ameliorated by dipeptidyl peptidase 4 inhibition. Sci Transl Med, 2020. 12(541).
6. Oikonomou, E.K., et al., Non-invasive detection of coronary inflammation using computed tomography and prediction of residual cardiovascular risk (the CRISP CT study): a post-hoc analysis of prospective outcome data. Lancet, 2018. 392(10151): p. 929-939.

---
How good is research at University of Oxford in Clinical Medicine?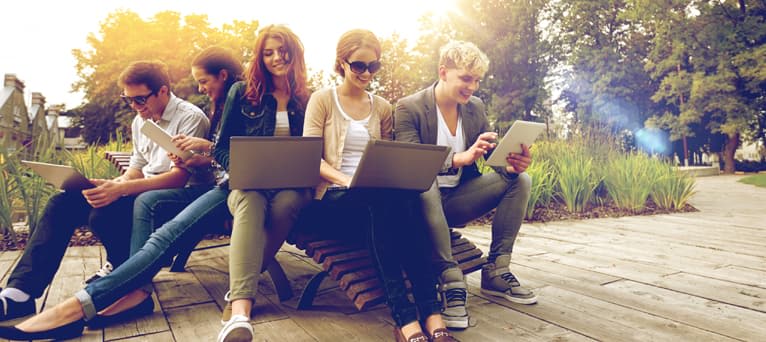 Search suggestions
Based on your current searches we recommend the following search filters.
Check out our other PhDs in Oxford, United Kingdom
Check out our other PhDs in United Kingdom
Start a New search with our database of over 4,000 PhDs