Culture process optimisation for Chinese hamster ovary (CHO) cells in continuous processes
---
Prof Alan Dickson
No more applications being accepted
Funded PhD Project (UK Students Only)
---
About the Project
Biopharmaceuticals (eg. antibodies, other protein- and nucleic acid-based medicines, viral vectors, vaccines) are used for treatment and cure of many diseases and have presented astounding therapeutic and commercial success. The manufacture of biopharmaceuticals utilises cells as factories using the cellular machinery to manufacture these complex products from building blocks under the direction of recombinant genes introduced into the cells. Many of the products for human therapy have structural features that are inserted via post-translational modification (PTM) and the product function, stability and safety are dependent on the correct PTM. The necessary PTMs require the use of mammalian cells and the Chinese hamster ovary (CHO) cell is the major workhorse used to obtained correctly manufactured products. The Dickson lab has made extensive progress in enhancing the efficiency of CHO cells developing understanding of the importance of apoptosis, how stress signalling engages with the efficiency of protein secretion and of the capacity to use 'omics approaches to improve the growth and productivity of CHO cells.
The standard approach for manufacture of biopharmaceuticals is to introduce the gene encoding for the desired recombinant product into CHO cells and to use markers on vector cassettes to select for cells that can synthesis the desired product. The producing cells are then grown in scale-up cultures (up to 10,000L in fed-batch conditions) for product harvest, purification and commercialisation. Whilst fed-batch culture is relatively simple, it is technically demanding in terms of scale plus the financial investment required of equipment and the consequence for large-scale purification processes. The sector is seeing an increased assessment of the potential to build integrated continuous manufacturing systems, starting with the capability to develop continuous production with CHO cells in perifusion systems and this is the focus of the PhD described.
Within a continuous culture system, CHO cells are retained within a sterile container allowing frequent medium replacement and by-product removal and as a consequence cells can be maintained at very high density and relatively small container volumes can, via continuous harvest, generate excellent yields of recombinant product in short time intervals. As conditions can be set within very prescribed environmental boundaries, there is a greater predictability to the amounts and quality of the product generated. In addition, specific environmental conditions can enable a much greater production of certain products that are more difficult to produce in standard fed-batch conditions. Whilst the continuous process may be seen as an extension of fed-batch culture, there are significant differences in relation to the environmental conditions faced by the CHO cells that need to be assessed and optimised for this technology to be fully-embeded into standard commercial-scale manufacture.
This is the general background but what will you do in your PhD? You will become an expert in mammalian cell culture and examine how the maintenance of CHO cells in continuous culture can enable us to control cell growth and production/secretion of recombinant proteins. Initial parts of the PhD will examine how the conditions of culture (medium formulation, feed formulation and regime, environmental conditions) influence recombinant protein production. You will examine the molecular relationships between recombinant protein production and intracellular parameters, so you will be measuring genome, transcriptome, proteome and metabolome and relating these datasets to overall process effectiveness. You will become expert in the underpinning technologies and the associated data handling/interpretation and you should think of the overall goal of the research programme as defining approaches/targets to produce the highest possible yield of recombinant protein (of the correct functional status). Your work will identify engineering strategies (process and/or genetic) to maximise the output from continuous culture of CHO cells and these will form the latter part of your PhD project.
In addition to the direct experimental skills you obtain from this project, you will benefit from working in both industrial and academic environments and you will develop skills in project and organisational management, data presentation and experimental design. As part of your PhD you will be registered on the training programme developed by IBioIC (https://www.ibioicctp.com) which will develop your generic skills set and expose you to industrial commercialisation studies.
The research collaboration: The Dickson lab is based in the Manchester Institute of Biotechnology (http://www.mib.ac.uk), an excellent academic environment for research in biopharmaceuticals with unique facilities and multidisciplinary research programmes. Fujifilm Diosynth Biotechnologies (https://fujifilmdiosynth.com) have laboratories based in the Northeast of England (Billingham and Wilton) where you would spend your industrial placement. The University of Manchester is part of a strategic partnership between Fujifilm Diosynth Biotechnologies and the Universities of Edinburgh, Manchester and York as academic partners.
Applicants should have or expect to achieve at least a 2.1 honours degree (or equivalent) in a biologically-related subject. Applications from individuals with direct industrial experience will be especially welcomed. You would be expected to have laboratory experience of mammalian cell cultures plus some expertise in molecular biology and analytical procedures.
---
Funding Notes
This is a 4-year scholarship that will cover tuition fees and provide a tax-free stipend at the UKRI standard rate (£15,609 in the 2021/22 academic session) to cover living costs. A linked Research Training Support Grant will allow for reimbursement of research related expenses.
---
References
Dickson lab publications:
Mauro Torres, Mark Elvin, Zeynep Betts, Svetlana Place, Claire Gaffney, Alan J. Dickson (2020) "Metabolic profiling of CHO cell cultures at different working volumes and agitation speeds using spin tube reactors" (2020) Biotechnol Prog e3099,https://doi.org/10.1002/btpr.3099
Torres, M, Akhtar, S, McKenzie, EA & Dickson, AJ (2020) "Temperature down-shift modifies expression of UPR-/ERAD-related genes and enhances production of a chimeric fusion protein in CHO cells" Biotechnol. J. DOI: 10.1002/biot.202000081
Gaffney, CE, Dickson AJ & Elvin, M (2019) "Metabolite profiling of mammalian cells" in Cell Culture Engineering: Recombinant Protein Production", Advanced Biotechnology Series (Lee, SY, Nielsen, J & Stephanopolous, eds.), Weinheim, https://doi.org/10.1002/9783527811410.ch10
Martella, A, Firth, M, Taylor, B, Goeppert, A, Cuomo, E, Roth, R, Dickson, A & Fisher, D (2019) "Systematic evaluation of CRISPRa and CRISPRi modalities enables development of a multiplexed, orthogonal gene activation and repression system" ACS Synthetic Biology 8: 1998-2006.
Carballo-Amador, MA, McKenzie, EA, Dickson, AJ & Warwicker, J (2019) "Surface patches on recombinant erythropoietin predict protein solubility: Engineering proteins to minimise aggregation" BMC Biotechnology 19: 26 doi.org/10.1186/s12896-019-0520-z
Torres, M, Berrios, J, Rigual, Y, Latorre, Y, Vergara, M, Dickson, AJ & Altamirano, C (2019) "Metabolic flux analysis during galactose and lactate co-consumption reveals enhanced energy metabolism in continuous CHO cell cultures" Chem. Eng. Sci. 205: 201-211.
Torres, M, Altamirano, C & Dickson, AJ (2018) "Process and metabolic engineering perspectives of lactate production in mammalian cell cultures" Curr Opinion Chem Eng 22: 184-190.
Hussain, H, Fisher, DI, Roth, RG, Abbott, WM, Carballo-Amador, MA, Warwicker, J & Dickson, AJ (2018) "A protein chimera strategy supports production of a model 'difficult-to-express' recombinant target" FEBS Lett. 592: 2499-2511
Maldonado-Agurto, R & Dickson, AJ (2017) "Multiplexed digital mRNA expression analysis profiles system-wide changes in mRNA abundance and responsiveness of UPR-specific gene expression changes during batch culture of recombinant Chinese Hamster Ovary cells" Biotechnol. J. 13: DOI: 10.1002/biot.201700429
Hussain. H, Fisher, DI, Abbott, WM, Roth, RG & Dickson, AJ (2017) "Use of a protein engineering strategy to overcome limitations in the production of 'Difficult to express' recombinant proteins" Biotechnol. Bioeng. 114: 2348-2359.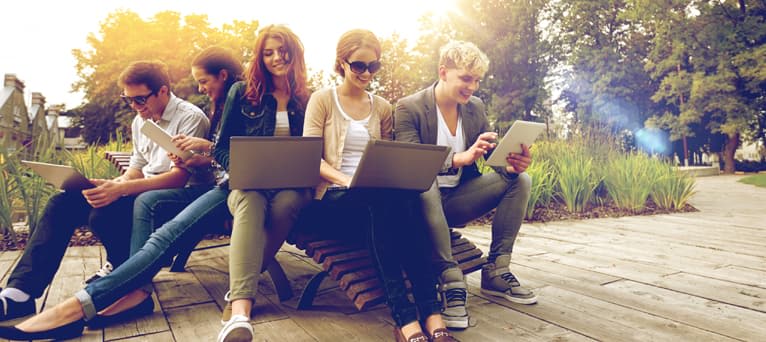 Search suggestions
Based on your current searches we recommend the following search filters.
Check out our other PhDs in Manchester, United Kingdom
Check out our other PhDs in United Kingdom
Start a New search with our database of over 4,000 PhDs