Deciphering virulence mechanisms of Mycobacterium tuberculosis, the bacterium that causes Tuberculosis
---
Dr A Bhatt
Applications accepted all year round
Competition Funded PhD Project (Students Worldwide)
---
About the Project
Tuberculosis (TB) is a global health problem that has been compounded by the rise of multidrug resistance strains of the causative agent, Mycobacterium tuberculosis. The broad research question that we try to answer in the lab is 'What makes M. tuberculosis a pathogen?' The long-term objective is to then use this information to identify and target the 'Achilles Heel' of the bacterium for anti-TB drug development.
Sequenced genomes of pathogenic mycobacteria, including M. tuberculosis, reveal a number of genes dedicated to lipid biosynthesis and transport. These unique lipids confer a distinct quality to the mycobacterial cell wall, and play an important role in adhesion, immunomodulation and virulence. Past and current research in the lab has focused on deciphering the genetic pathways that define lipid biosynthesis and transport in pathogenic mycobacteria. Part of the project is a continuation of this search to identify lipid biosynthesis and transport genes particularly in Mycobacterium tuberculosis. This will be largely carried out by generation and characterisation of mutant strains. Additionally, we would also like to exploit lipid biosynthesis-related mycobacterial enzymes and transporters as potential drug targets, by gaining insights into their structure for drug interaction studies.
Furthermore, with the use of defined mutant strains defective in the production of relevant lipid species, we plan to test the molecular mechanisms underlying the processes of lipid mediated:
1) Adhesion and invasion.
2) Survival inside infected macrophages.
3) Modulation of the immune system.


Key experimental skills involved:

The project involves a mix of molecular biology and biochemical analysis. Infection related experiments would also involve cell biology. Molecular studies will include the expression and purification of proteins, site directed mutagenesis, construction of mutant strains of mycobacteria and biochemical analysis of the mycobacterial cell wall.

To find out more about studying for a PhD at the University of Birmingham, including full details of the research undertaken in each school, the funding opportunities for each subject, and guidance on making your application, you can now order your copy of the new Doctoral Research Prospectus, at: www.birmingham.ac.uk/students/drp.aspx
___


Please find additional funding text below. For further funding details, please see the 'Funding' section.
The School of Biosciences offers a number of UK Research Council (e.g. BBSRC, NERC) PhD studentships each year. Fully funded research council studentships are normally only available to UK nationals (or EU nationals resident in the UK) but part-funded studentships may be available to EU applicants resident outside of the UK. The deadline for applications for research council studentships is 31 January each year.

Each year we also have a number of fully funded Darwin Trust Scholarships. These are provided by the Darwin Trust of Edinburgh and are for non-UK students wishing to undertake a PhD in the general area of Molecular Microbiology. The deadline for this scheme is also 31 January each year.

---
Funding Notes
All applicants should indicate in their applications how they intend to fund their studies. We have a thriving community of international PhD students and encourage applications at any time from students able to find their own funding or who wish to apply for their own funding (e.g. Commonwealth Scholarship, Islamic Development Bank).

The postgraduate funding database provides further information on funding opportunities available http://www.birmingham.ac.uk/postgraduate/funding/FundingFilter.aspx and further information is also available on the School of Biosciences website http://www.birmingham.ac.uk/schools/biosciences/courses/postgraduate/phd.aspx

---
References
(1) Varela C., Rittmann D., Singh A., Krumbach K., Bhatt K., Eggeling L., Besra G.S. and Bhatt A. (2012) MmpL genes are associated with mycolic acid metabolism in mycobacteria and corynebacteria. Chem Biol 19:498-506.
(2) Sarkar D., Sidhu M., Singh A., Chen J., Lammas D.A., van der Sar A.M., Besra G.S. and Bhatt A. (2011) Identification of a glycosyltransferase from Mycobacterium marinum involved in the addition of a caryophyllose moiety in lipooligosaccharides. J Bacteriol 193:2336-2340.

(3) Khan S., Nagarajan N.S., Parikh A., Samantaray S., Singh A., Kumar D., Roy R.P., Bhatt A. and Nandicoori V.K. (2010) Phosphorylation of enoyl-ACP reductase InhA impacts mycobacterial growth and survival. J Biol Chem 285: 37860-37871.
(4) Chen J., Kriakov J., Singh A., Jacobs Jr. W.R., Besra G.S. and Bhatt A. (2009) Defects in glycopeptidolipid biosynthesis confer phage I3 resistance in Mycobacterium smegmatis Microbiol 155: 4050-4057.
(5) Bhatt A., Brown A.K., Singh A., Minnkin D.E. and Besra G.S. (2008) Loss of a mycobacterial gene encoding a reductase leads to an altered cell wall containing -oxo-mycolic acid analogs and accumulation of ketones. Chem Biol 15: 930-939.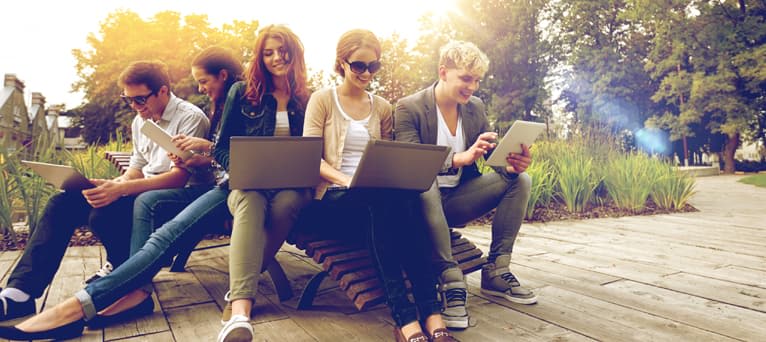 Search suggestions
Based on your current searches we recommend the following search filters.
Check out our other PhDs in Birmingham, United Kingdom
Check out our other PhDs in United Kingdom
Start a New search with our database of over 4,000 PhDs