Design to Support Online Identity Management for Women Living with HIV (RDF17/DES/DURRANT)
---
Dr A Durrant
No more applications being accepted
Competition Funded PhD Project (Students Worldwide)
---
About the Project
Advances in social computing and the widespread use of smartphones and online social networks means that 'being online' is for many a designed feature of everyday life. The management of online identity is now a significant concern and a feature of personal expression. It is becoming increasingly hard to maintain separate identities in different life domains when using online platforms (e.g. in professional and personal life). There is heightened concern for personal privacy of information (e.g. financial, health related). For those living with chronic illness, online social networks may offer positive psychosocial impacts but also raise concerns. As services for online expression become more sophisticated, it is important that interaction designers take a human-focused approach and give proper consideration to user communities whose well being may depend on the careful management of online representation.

Approximately 104,000 people are living with HIV in the UK; one third of this group are women. With the advent of effective treatment, HIV has been transformed from a life-limiting condition to one that is chronic with normal life expectancy. However HIV-related stigma remains a challenge, with many living with HIV feeling stigmatised or experiencing discrimination, fearing disclosure of their HIV status and the implications of this for their future lives. This population may provide specific needs, challenges, and design opportunities regarding online identity management and personal data privacy.


This proposed PhD studentship explores how interaction design could support social innovation around online identity management for women living with HIV, an underexplored area of research. Adopting a practice-based, design-led approach, the studentship will involve conducting qualitative case studies, defined by the student with guidance from the supervisors. Specific objectives will be to explore amongst women living with HIV: their current experiences of managing identity using online social networks; fears and aspirations for their future, technologically-mediated lives; and appropriate methods for the co-design of clinical interventions for opening up and envisioning a new supportive design space of interest. The aim is to support social innovation through the development of interactive online technologies that effectively improve the well being of women living with HIV.

The candidate should have a strong undergraduate degree and/or Master's degree in Design, Interaction Design or a related discipline, and demonstrate an interest to develop skills in qualitative research. This studentship will involve cross-disciplinary research activities and will be supervised by Dr Abigail Durrant and Dr Lynne Coventry at Northumbria University, and Dr Shema Tariq at University College London.

Eligibility and How to Apply
Please note eligibility requirement:
• Academic excellence of the proposed student i.e. 2:1 (or equivalent GPA from non-UK universities [preference for 1st class honours]); or a Masters (preference for Merit or above); or APEL evidence of substantial practitioner achievement.
• Appropriate IELTS score, if required (evidence required by 1 August 2017).

For further details of how to apply, entry requirements and the application form, see
https://www.northumbria.ac.uk/research/postgraduate-research-degrees/how-to-apply/

Please ensure you quote the advert reference above on your application form.
Deadline for applications: 20 January 2017
Start Date: 2 October 2017

Northumbria University is an equal opportunities provider and in welcoming applications for studentships from all sectors of the community we strongly encourage applications from women and under-represented groups.


---
Funding Notes
This project is being considered for funding in competition with other projects, through one of two types of funding packages available:
• Fully funded studentships include a full stipend, paid for three years at RCUK rates for 2017/18 (this is yet to be set, in 2016/17 this is £14,296 pa) and fees (Home/EU £4,350 / International £13,000 / International Lab-based £16,000), and are available to applicants worldwide.
• As Northumbria celebrates its 25th anniversary as a University and in line with our international outlook, some projects may also be offered to students from outside of the EU supported by a half-fee reduction.

---
References
Durrant, A. C., Trujillo Pisanty, D., Kirk, D.S., Moncur, W., Orzech, K. (2016) On presenting a rich picture for stakeholder dialogue. In: P. Lloyd & E. Bohemia, eds., Proceedings of DRS2016: Design + Research + Society - Future-Focused Thinking, Volume 6, pp. 2183-2202, DOI: 10.21606/drs.2016.169

Orzech, K. M., Moncur, W., Durrant, A., Trujillo-Pisanty, D. (2016) Opportunities and challenges of the digital lifespan: views of service providers and citizens in the UK. Information, Communication & Society, pp. 1-16, DOI: 0.1080/1369118X.2016.1257043

Elsden, C., Selby, M., Durrant, A., Kirk, D. (2016) Fitter, happier, more productive: what to ask of a data-driven life. Interactions, 23 (5), pp. 45-45

Bowen, S., Durrant, A., Nissen, B., Bowers, J. & Wright, P. (2016) 'The Value of Designers' Creative Practice within Complex Collaborations'. Design Studies, 46, 174-198

Coventry, L., & Briggs, P. (2016, July). Mobile Technology for Older Adults: Protector, Motivator or Threat?. In International Conference on Human Aspects of IT for the Aged Population (pp. 424-434). Springer International Publishing.

Coventry, L. M., Jeske, D., Blythe, J. M., Turland, J., & Briggs, P. (2016). Personality and Social Framing in Privacy Decision-Making: A Study on Cookie Acceptance. Frontiers in Psychology, 7.

Blythe, J. M., Coventry, L., & Little, L. (2015). Unpacking security policy compliance: The motivators and barriers of employees' security behaviors. InEleventh Symposium On Usable Privacy and Security (SOUPS 2015) (pp. 103-122).

Tariq, S., Delpech, V., & Anderson, J. (2016). The impact of the menopause transition on the health and wellbeing of women living with HIV: a narrative review. Maturitas, 88, 76-83.

Tariq, S., Elford, J., Chau, C., French, C., Cortina-Borja, M., Brown, A., Delpech V, Tookey, P. A. (2016). Loss to Follow-Up After Pregnancy Among Sub-Saharan Africa-Born Women Living With Human Immunodeficiency Virus in England, Wales and Northern Ireland: Results From a Large National Cohort. Sex Transm Dis, 43(5), 283-289

Tariq, S., Elford, J., Tookey, P., Anderson, J., de Ruiter, A., O'Connell, R., & Pillen, A. (2016). "It pains me because as a woman you have to breastfeed your baby": decision-making about infant feeding among African women living with HIV in the UK. Sex Transm Infect, 92, 331-336.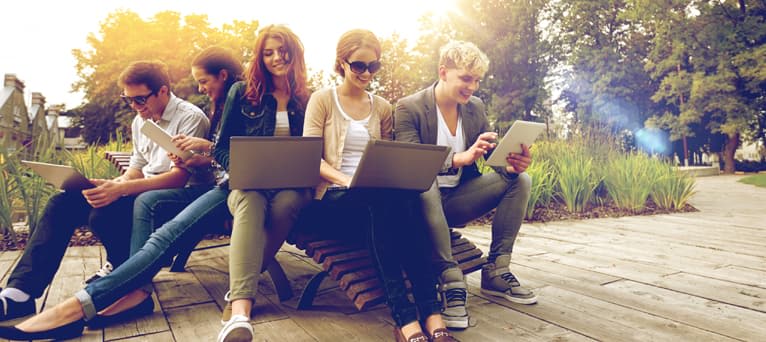 Search suggestions
Based on your current searches we recommend the following search filters.
Check out our other PhDs in Newcastle, United Kingdom
Check out our other PhDs in United Kingdom
Start a New search with our database of over 4,000 PhDs