Determining the roles that GRK and arrestin proteins play in the development of hypertension and vascular disease
---
Dr J M Willets
Applications accepted all year round
Self-Funded PhD Students Only
---
About the Project
G protein-coupled receptors (GPCRs) constitute a very large family of heptahelical, integral membrane proteins that mediate a wide variety of physiological processes ranging from the transmission of light and odorant signals to the mediation of neurotransmission and hormonal actions. GPCR signalling plays a vital role in the regulation of smooth muscle excitability to control a wide range of physiological processes including blood pressure. Dis-regulation of these GPCR signalling pathways leads to pathophysiological changes associated with conditions such as hypertension and leads to stroke, atherosclerosis, and cardiac disease. Our work is focused on identifying and comparing the molecular mechanisms underlying GPCR regulation of smooth muscle excitability in arterial and uterine smooth muscle both in normal and diseased tissue. Emphasis centres around G protein-coupled receptor kinases and arrestin proteins which were originally identified as mediators of GPCR desensitization, but now are increasingly identified as complex signalling molecules that regulate diverse process such as cell proliferation, migration, metastasis, transcription regulation and apoptosis.
PhDs are available in the following area of research:
GPCR regulation of hypertension/ vascular smooth muscle growth and migration with respect to vascular remodelling and disease.
Exploring the effects of glucose/diabetes on GPCR signalling and vascular physiology.
Our work is primarily concerned with the roles that G-protein coupled receptor kinases (GRKs) and arrestin proteins play in the regulation of endogenously expressed GPCRs. Current research focuses on regulation of endogenous GPCR signalling in smooth muscle excitability, with relevance to vascular disease. Here, we are interested in two families of proteins, GRK and non-visual arrestins, which are known not only to negatively regulate GPCR signalling but control signalling pathways involved in increasingly diverse cellular processes e.g. migration, growth, metastasis, hypertension and vascular remodelling.
We combine fluorescent bioprobes and confocal imaging to examine GPCR regulation in 'real-time' in primary cell cultures, within days of isolation. We routinely utilise molecular manipulations of protein levels or function to determine their involvement in multiple GPCR signalling cascades and physiological outputs. Combining these powerful techniques enables unique identification of specific interactions of individual endogenous GRKs/arrestins (or other proteins) and endogenously expressed receptors. In addition, the role that GRK and arrestins play in the regulation of the MAPK signalling pathways which control smooth muscle proliferation and migration in vascular diseases, will be examined.
This project will lead to a PhD in Physiology.
---
References
[1] A.S.A. Alonazi, J.M. Willets, G protein-coupled receptor kinase 2 is essential to enable vasoconstrictor-mediated arterial smooth muscle proliferation, Cell Signal 88 (2021) 110152.
[2] S. Brennan, S. Chen, S. Makwana, C.A. Martin, M.W. Sims, A.S.A. Alonazi, J.M. Willets, I.B. Squire, R.D. Rainbow, A novel form of glycolytic metabolism-dependent cardioprotection revealed by PKCα and β inhibition, J Physiol 597(17) (2019) 4481-4501.
[3] R.D. Rainbow, S. Brennan, R. Jackson, A.J. Beech, A. Bengreed, H.V. Waldschmidt, J.J.G. Tesmer, R.A.J. Challiss, J.M. Willets, Small-Molecule G Protein-Coupled Receptor Kinase Inhibitors Attenuate G Protein-Coupled Receptor Kinase 2-Mediated Desensitization of Vasoconstrictor-Induced Arterial Contractions, Mol Pharmacol 94(3) (2018) 1079-1091.
[4] C.A. Nash, C.P. Nelson, R. Mistry, C. Moeller-Olsen, E. Christofidou, R.A.J. Challiss, J.M. Willets, Differential regulation of β2-adrenoceptor and adenosine A2B receptor signalling by GRK and arrestin proteins in arterial smooth muscle, Cell Signal 51 (2018) 86-98.
[5] J.M. Willets, C.A. Nash, R.D. Rainbow, C.P. Nelson, R.A. Challiss, Defining the roles of arrestin2 and arrestin3 in vasoconstrictor receptor desensitization in hypertension, Am J Physiol Cell Physiol 309(3) (2015) C179-89.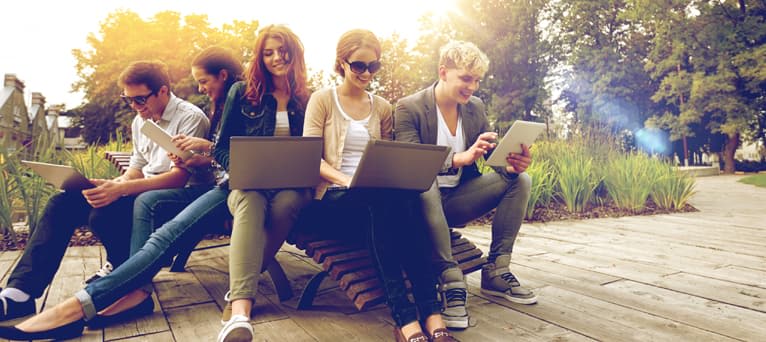 Search suggestions
Based on your current searches we recommend the following search filters.
Check out our other PhDs in Leicester, United Kingdom
Check out our other PhDs in United Kingdom
Start a New search with our database of over 4,000 PhDs