Developing new treatments for leishmaniasis
---
Dr Fraser Scott
Applications accepted all year round
Self-Funded PhD Students Only
---
About the Project
Leishmaniasis
Despite significant advances in public health, leishmaniasis remains a significant problem, and has been estimated that up to 1.5 M new cases occur each year world-wide.1 There are two prevalent forms of leishmaniasis, visceral (VL, Kala-Azar) and cutaneous (CL), of which the former is often fatal if untreated. In India, Leishmania donovani is the only parasite causing this disease. The parasite primarily infects reticuloendothelial system, bone marrow, spleen and liver. The parasite can persist in the human host for many years, following treatment and apparent absence of symptoms, and eventually invade the skin cells resulting in dermal lesions (Post Kala-Azar Dermal Leishmaniasis, PKDL). In some cases, PKDL is known to manifest directly bypassing the appearance of symptoms of visceral leishmaniasis.
Strathclyde Minor Groove Binders (S-MGBs)
S-MGBs are a completely new class of potential anti-infective agent that are based upon the natural product, distamycin. S-MGBs have structural similarity to distamycin but they have a novel mode of action.2
S-MGBs have clinically significant in vivo activity against Gram-positive bacteria. In December 2015 our commercial partner, MGB Biopharma, completed the successful Phase I Clinical Trial of the lead candidate MGB-BP-3; it has now successfully completed Phase IIa.3 MGB-BP-3 is taken up selectively by bacterial cells and interacts with DNA. Its mode of action is consistent with binding at multiple sites of bacterial DNA, interfering with various DNA-centric biochemical pathways, such as inhibiting topoisomerases or arresting transcription of essential genes.4
In addition to our success in developing antibacterial S-MGBs, their potential has been expanded to other infectious organisms. Specifically, efforts have resulted in the selection of lead compounds for the treatment of: Animal African Trypanosomiasis with the University of Glasgow, the University of Edinburgh and GALVmed;5 Human African Trypanosomiasis and Malaria with Griffith University;, 6 Tuberculosis with University of Cape Town;7 and, several clinically important fungal infections with the University of Manchester8
Resilience to resistance has been demonstrated in vitro for antibacterial, antifungal, and antitrypanosomal applications and is a consequence of the fact that S-MGBs target several essential DNA-centric processes in the pathogen.9 Because S-MGBs have multiple specific molecular targets the evolution of resistance is greatly repressed.
A special property of S-MGBs is that we can control the physicochemical properties whilst maintaining the essential antiparasitic activity. In this way, medicines can be designed to be effective in the challenging rural environments in India. This, together with their intrinsic resilience to the development of resistance makes S-MGBs an especially significant compound class in the search for new antileishmanial drugs.
This Project
Using advanced hit compounds identified from preliminary studies, in collaboration with national and international partners, the prospective student will carry out a comprehensive and systematic drug discovery campaign to identify a clinical candidate for leishmaniasis. This will involve routine and complex synthesis techniques, compound characterization using NMR, Mass Spec etc., and also target engagement studies using biophysical techniques. There may also be the opportunity to carryout in vitro biological evaluation of these compounds against leishmania spp. in the labs of our various collaborators.
This project will suit a student with a background in synthetic organic chemistry or medicinal chemistry. Although it could be tailored to those wishing to pursue a biologically-focused project. 
In addition to undertaking cutting edge research, students are also registered for the Postgraduate Certificate in Researcher Development (PGCert), which is a supplementary qualification that develops a student's skills, networks and career prospects
---
Funding Notes
This project is suitable for self-funded candidates only. This may be through a personal scholarship that has already been secured or for a scholarship that a candidate would like to apply for with the supervisor.
Students applying should have (or expect to achieve) a minimum 2.1 undergraduate degree in a relevant science discipline. Candidates with masters level are preferred, but exceptional candidates at bachelors level can also be considered.
---
References
1. Centre for Disease Control, U.S. Government [Internet], accessed 17/5/2020, available from: www.cdc.gov/parasites/leishmaniasis/ gen_info/ faqs.html
2. Barrett MP, Gemmell CG, Suckling CJ. Minor groove binders as anti-infective agents. Pharmacology & Therapeutics 2013, 139, 12-23.
3. MGB Biopharma [Internet], accessed 19/5/2020, available from: https://www.mgb-biopharma.com/mgb-biopharma-announces-successful-outcome-from-phase-ii-clinical-study-with-mgb-bp-3-a-potential-new-gold-standard-first-line-treatment-for-clostridium-difficile-infection-cdi/
4. Suckling CJ, Hunter I, Khalaf AI, Scott F, Tucker N, Niemenen L and Lemonidis K. Why Antibacterial Minor Groove Binders Are a Good Thing, 2017 3rd International Electronic Conference on Medicinal Chemistry. doi:10.3390/ecmc-3-04651
5. Giordani F, Khalaf AI, Gillingwater K, Munday JC, de Koning HP et al., Novel Minor Groove Binders Cure Animal African Trypanosomiasis in an in Vivo Mouse Model. J. Med. Chem., 2019, 62, 3021-3035.
6. Scott FJ, Khalaf AI, Giordani F, Wong PE, Duffy S, Barrett M et al. An evaluation of Minor Groove Binders as anti-Trypanosoma brucei brucei therapeutics. Eur. J. Med. Chem., 2016, 116, 116–125.
7. Hlaka L, Rosslee MJ, Ozturk M, Kumar S, Parihar SP, Brombacher F et al. Evaluation of minor groove binders (MGBs) as novel anti-mycobacterial agents and the effect of using non-ionic surfactant vesicles as a delivery system to improve their efficacy. J. Antimicrob. Chemother., 2017, 72, 3334–3341.
8. Scott FJ, Nichol RJO, Khalaf AI, Giordani F, Gillingwater K, Ramu S et al. An evaluation of Minor Groove Binders as anti-fungal and anti-mycobacterial therapeutics. Eur. J. Med. Chem., 2017, 18, 561-572.
9. Suckling CJ, Khalaf AI, Scott F, Gillingwater K, Morrison L, De Koning, HP, Giordani F and Barrett M. Minor Groove Binders for DNA as Antitypanosomal Agents: the Veterinary Context, 2017 3rd International Electronic Conference on Medicinal Chemistry. doi:10.3390/ecmc-3-04647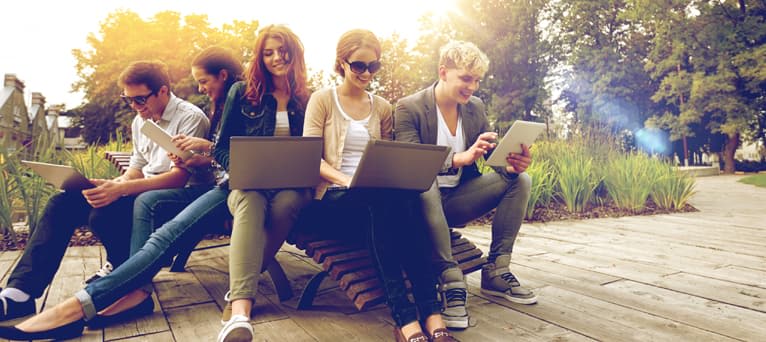 Search suggestions
Based on your current searches we recommend the following search filters.
Check out our other PhDs in Glasgow, United Kingdom
Check out our other PhDs in United Kingdom
Start a New search with our database of over 4,000 PhDs