Developing Sustainable Waste Management Strategies through Innovative Resource Recovery and Valorisation Technologies
---
Dr Kok Siew Ng
Applications accepted all year round
Self-Funded PhD Students Only
---
About the Project
Resources embedded in waste streams are often not properly recovered and are mostly ended up in landfills or only recovered as energy via energy-from-waste (EfW) facilities. Innovative resource recovery from waste strategies are urgently needed to maximise resource efficiency, divert waste from landfills and reduce reliance on EfW.
The current linear ("take-make-dispose") economy has resulted in excessive use of resources, and current strategies which are mainly targeted at pollution prevention and waste treatment do not fundamentally improve resource efficiency. Furthermore, most of the existing waste treatment facilities are running on marginal profits and are relying on governmental subsidies to sustain their business. For example, the products generated from anaerobic digestion of food waste such as digestate and biogas have low market value.
This is not sustainable for the business in the waste sector in a long term. These facilities need to be upgraded to generate value-added products.
This research topic will be offered in two major areas:
1. Exploring innovative strategies for revamping anaerobic digestion by converting organic waste such as food waste into volatile fatty acids; upgrading methane into high value chemicals; and nutrient recovery from digestate.
2. Exploring innovative strategies for revamping municipal solid waste (MSW) treatment facilities for the valorisation of residual waste into chemicals/fuels in conjunction with nutrient recovery.
This research will look at the entire waste management system from a systems perspective including collection, sorting, transportation, reuse, recycling and disposal.
What would you expect from this project?
• Computational modelling: This project will require simulation modelling and optimisation techniques using software such as Aspen Plus, Matlab and GAMS, and will also involve software development using Python.
• Sustainability assessment: This research will involve rigorous sustainability assessment including techno-economic analysis and environmental life cycle assessment (LCA). LCA software such as SimaPro is required.
• Collaboration: This research may involve collaboration with industry partners and local authority and may also involve some degree of experimental work for validation purposes.
Applicants should have received a First or Upper Second Class honours degree in Chemical Engineering, Environmental Engineering, Chemistry or a similar discipline. Applicants should be highly motivated, able to work independently and in a team, and have good written and verbal communication skills.
Research journey
Doctoral research programmes (PhDs) take a proud place in the world-class research environment and community at Brunel. PhD students are recognised and valued by their supervisors as an essential part of their departments and a key component of the university's overall strategy to develop and deliver world-class research.
A PhD programme is expected to take 3 years full-time or 6 years part-time, with intakes starting in January, April or October.
The general University entrance requirement for registration for a research degree is normally a First or Upper Second Class Honours degree (1st or 2:1) or an international equivalent. A Masters degree is a welcome, but not required, qualification for entry.
Find out how to apply for a PhD at Brunel
Research support
Excellent research support and training
The Graduate School provides a range of personal, professional and career development opportunities. This includes workshops, online training, coaching and events, to enable you to enhance your professional profile, refine your skills, and plan your next career steps as part of the Researcher Development Programme. The researcher development programme (RDP) offers workshops and seminars in a range of areas including progression, research management, research dissemination, and careers and personal development. You will also be offered a number of online, self-study courses on BBL, including Research Integrity, Research Skills Toolkit, Research Methods in Literature Review and Principles of Research Methods.
Library services
Brunel's Library is open 24 hours a day, has 400,000 books and 250,000 ebooks, and an annual budget of almost £2m. Subject information Specialists train students in the latest technology, digital literacy, and digital dissemination of scholarly outputs. As well as the physical resources available in the Library, we also provide access to a wealth of electronic resources. These include databases, journals and e-books. Access to these resources has been bought by the Library through subscription and is limited to current staff and students.
Dedicated research support staff provide guidance and training on open access, research data management, copyright and other research integrity issues.
Find out more: Brunel Library
Careers support
You will receive tailored careers support during your PhD and for up to three years after you complete your research at Brunel. We encourage you to actively engage in career planning and managing your personal development right from the start of your research, even (or perhaps especially) if you don't yet have a career path in mind. Our careers provision includes online information and advice, one-to-one consultations and a range of events and workshops. The Professional Development Centre runs a varied programme of careers events throughout the academic year. These include industry insight sessions, recruitment fairs, employer pop-ups and skills workshops.
Engineering (12)
Environmental Sciences (13)
---
Funding Notes
Brunel offers a number of funding options to research students that help cover the cost of their tuition fees, contribute to living expenses or both. See more information here: https://www.brunel.ac.uk/research/Research-degrees/Research-degree-funding. The UK Government is also offering Doctoral Student Loans for eligible students, and there is some funding available through the Research Councils. Many of our international students benefit from funding provided by their governments or employers. Brunel alumni enjoy tuition fee discounts of 15%.
---
References
Previous studies related to resource recovery and valorisation of MSW
Ng, K.S., Phan, A.N., Iacovidou, E., Wan Ab Karim Ghani, W.A., 2021. Techno-economic assessment of a novel integrated system of mechanical-biological treatment and valorisation of residual municipal solid waste into hydrogen: A case study in the UK. J Clean Prod. 298: 126706. https://doi.org/10.1016/j.jclepro.2021.126706
. Ng, K.S., Phan, A.N., 2021. Evaluating the techno-economic potential of an integrated material recovery and waste-to-hydrogen system. Resour Conserv Recycl. 167: 105392. https://doi.org/10.1016/j.resconrec.2020.105392
Ng, K.S., Yang, A., Yakovleva, N., 2019. Sustainable waste management through synergistic utilisation of commercial and domestic organic waste for efficient resource recovery and valorisation in the UK. J Clean Prod. 227: 248-262. https://doi.org/10.1016/j.jclepro.2019.04.136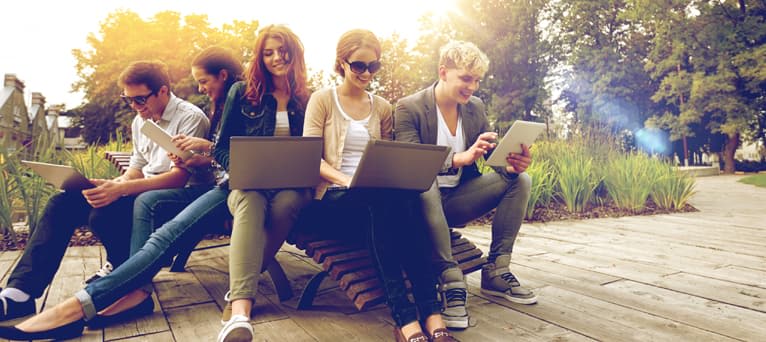 Search suggestions
Based on your current searches we recommend the following search filters.
Check out our other PhDs in London, United Kingdom
Check out our other PhDs in United Kingdom
Start a New search with our database of over 4,000 PhDs