Development and evaluation of a 'best housing' assessment tool for people living with dementia in extra care housing
---
Dr Julie Barrett

,

Prof D Brooker

,

Dr Rebecca Oatley
Wednesday, May 03, 2023
Funded PhD Project (Students Worldwide)
---
About the Project
Context
There is an increasing need for housing that suits older people, including those living with dementia, and supports them to continue living independently in the community for as long as possible (Twyford and Porteus, 2021). Two settings of this sort that have been growing in popularity in the UK since the early 1990s are Extra Care Housing (ECH) schemes and retirement villages (sometimes known as retirement communities).
In contrast to residential care, which is for people who require constant specialist care 24/7, ECH is better suited for people who require support to maximise independence so that they can lead fulfilled lives in their own homes. In ECH schemes and other forms of housing with care (also known as assisted living or supported living) residents live independently, in a self-contained unit with its own front door, within a community that provides flexible, personalised care and support services, where a care team is onsite and care (planned and emergency) is available 24/7 (Evans, 2009; Riseborough et al, 2015). The majority of such housing schemes and villages aim to support a diverse population by providing flexible, personalised care and support as and when needed.
There is a growing body of research evidence that demonstrates the potential of ECH to promote quality of life and wellbeing for older people (Atkinson et al. 2014). However, despite a widespread aspiration for ECH to provide a 'home for life', there is some evidence to suggest that such housing struggles to support residents with dementia. Thus, the reality is that many residents living with dementia in ECH can eventually be relocated to alternative accommodation that provides more intensive care, such as residential care homes or care homes with nursing, when they often experience significant problems (Brooker et al, 2009; Twyford, 2016). The only UK longitudinal study looking at how people with dementia managed in ECH over a three-year period showed that, while residents with dementia and their relatives were very positive about ECH as an experience, over half were admitted to other care settings during the first two years (Vallelly et al., 2006).
Vallelly et al. (2006) found that reasons for residents living with dementia moving out of ECH included 'challenging' behaviour, conflicts with staff and other residents and increased distress. The Housing and Dementia Research Consortium (HDRC) undertook a series of case studies to assess the provision of care for residents with dementia (Barrett, 2012) and found that the main reasons given for tenancies coming to an end for people living with dementia at ECH schemes were: the individual becomes a risk to themselves or others; disruptive behaviour towards other residents; loss of dignity; refusing care; self-neglect; care needs can no longer be met. No schemes had formalised exit criteria that refer specifically to people with dementia. In Twyford's (2016) survey of UK ECH schemes the main barriers attributed to residents living with dementia remaining until end-of-life included difficulty providing the necessary level and flexibility of support, inappropriate behaviours and health and safety concerns. In 2017 Housing 21 conducted an in-house survey of its ECH and retirement housing schemes (Housing 21, 2017) and found that the reasons why people living with dementia left were around increasing care needs, behaviours that challenge and lack of safety, particularly, for ECH, the risks associated with walking with purpose. The impact of an individual's behaviours on other residents was also given as a reason.
Deciding the 'optimal' time for a person living with dementia to relocate from ECH to a care home can be difficult for people with dementia, family carers, and the professionals who support them and there is currently no universal accepted national guidance, protocol or assessment tool to help make this decision. Decisions about the best place for a person with dementia to live are often made by someone else on their behalf. With such important decisions, a lot of care should be taken to check whether the person can make the decision themselves, perhaps with support, before a decision is made in their best interests. Often social workers or care managers will be the decision-makers if the person lacks the capacity to decide (SCIE, 2020).
Details of the studentship
The studentship is offered for a 4-year period on a full-time basis. The studentship is campus based. During the period of your studentship you will receive the following:
They should be a tax-free bursary of £17,668 for 3 years and a fee-waiver for 4 years (expectation that full time students complete in 3 years. If student enters year 4, bursary stops but fees waived)
a budget to support your direct project costs including dissemination costs
a laptop and other IT equipment and software as appropriate to the project
use of the Research School facilities
collaborating organisation will provide support and guidance for the PHD student within the Extra Care Housing setting, including access to training and understanding of ECH and access to participants across multiple locations.
Application Process
To begin the application process for this studentship please go to http://www.worcester.ac.uk/researchstudentships and click 'apply now' next to the project you wish to apply for.
It is expected that applicants will have the following qualifications:
Education to Masters Degree level in a relevant area.
A First or Upper Second Honours Degree
It is also expected that applicants will be able to demonstrate the following:
A sound understanding of, and interest in Person-Centred Dementia Care Research
Experience of relevant social research methods and skills
Ability to contribute to the research design of the project
Proficiency in oral and written English
Proficiency in IT relevant to the project, e.g. Microsoft Word, Excel, etc.
Self-motivation, ability to organise and meet deadlines
Good interpersonal skills
Ability to work independently
Ability to work as part of a team
Commitment and an enthusiastic approach to completing a higher research degree.
---
References
Atkinson, T., Evans, S., Darton, R., Cameron, A., Porteus, J., and Smith, R., 2014. Creating the asset base – a review of literature and policy on housing with care. Housing, Care and Support, 17(1) EarlyCite. www.emeraldinsight.com
Barrett, J. (2012). Provision for people with dementia within Housing with Care: Case studies from HDRC Steering Group Providers. HDRC report.
Brooker, D., Argyle, E., Clancy, D. and Scally, A. (2009). The Enriched Opportunities Programme: a cluster randomised control trial of a new approach to living with dementia and other mental health issues in ExtraCare housing schemes and villages. Bradford Dementia Group.
Evans, S. (2009). Housing with Care for Older People. In: Improving Later Life: Services for Older People – what works. London: Age UK. Housing 21 (2017). Exploring Dementia in Housing: Extra Care Housing. Housing 21 Internal Report.
McPherson, F. M. and Tregaskis, D. (1985). The short-term stability of the survey version of CAPE. British Journal of Clinical Psychology, 24(3), 205-206.
McPherson, F. M., Gamsu, C. V., Kiemle, G. Ritchie, S. M., Stanley, A. M. and Tregaskis, D. (1985). The concurrent validity of the survey version of the Clifton Assessment Procedures for the Elderly (CAPE). British Journal of Clinical Psychology, 24(2), 83-91.
Pattie, A. H. (1981). A survey version of the Clifton Assessment Procedures for the Elderly (CAPE). British Journal of Clinical Psychology, 20(3), 173-178.
Pattie' A. H. and Gilleard' C. J. (1975). Clifton Assessment Procedures for the Elderly. Psychological scales. Available at: https://scales.arabpsychology.com/s/clifton assessmentprocedures-for-the-elderly/
Riseborough, M., Fletcher, P. and Gillie, D. (2015). Extra care housing – what is it in 2015? Housing LIN report. Available from:
https://www.housinglin.org.uk/_assets/Resources/Housing/Housing_advice/Extra_Care_Housing_-_What_is_it_2015.pdf
Twyford, K. (2016). Individuals with dementia living in extra care housing: an initial exploration of the practicalities and possibilities. Housing LIN Report. Available at:
https://www.housinglin.org.uk/Topics/type/Individuals-with-dementia-living-in-extra-carehousing-an-initial-exploration-of-the-practicalities-and-possibilities/
Twyford., K ,& Porteus., J. (2021). Housing for people with dementia: are we ready? A report from an Inquiry by the APPG on Housing and Care for Older People. All Party Parliamentary Group on Housing and Care for Older People
SCIE. (2020). Dementia: Making decisions in a person's best interests – decisions about where the person lives or stays. https://www.scie.org.uk/dementia/supporting-people-withdementia/decisions/best-interest.asp
Vallelly, S., Evans, S., Fear, T., and Means, R. (2006). Opening doors to independence: a longitudinal study exploring the contribution of extra care housing to the care and support of older with dementia. Housing 21.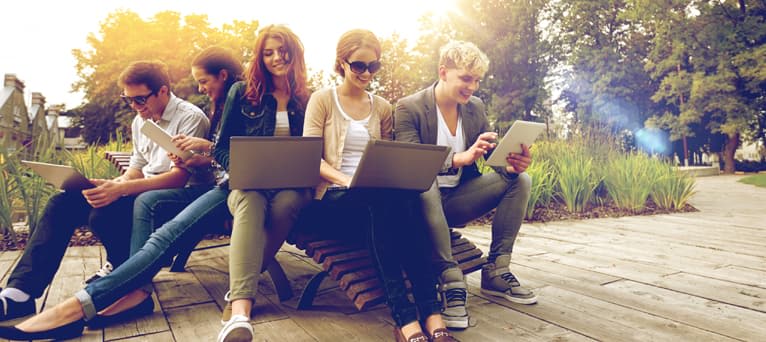 Search suggestions
Based on your current searches we recommend the following search filters.
Check out our other PhDs in Worcester, United Kingdom
Check out our other PhDs in United Kingdom
Start a New search with our database of over 4,000 PhDs