Dexamethasone-releasing cochlear implants for fibroblast growth inhibition
---
Prof Karl Malcolm

,

Dr Peter Boyd

,

Dr Louise Carson
Applications accepted all year round
Self-Funded PhD Students Only
---
About the Project
Cochlear implants are implanted electronic hearing device designed to produce useful hearing sensations to persons with severe to profound nerve deafness by electrically stimulating nerves inside the inner ear. These implants typically comprise two main components: (i) an externally worn microphone, sound processor and transmitter system; (ii) a receiver and electrode system surgically implanted inside the the cochlea; the implant contains the electronic circuits that receive signals from the external system and sends electrical currents to the inner ear.
As with all foreign bodies inserted into the body, cochlear implants induce fibrosis, resulting in a less efficient conduction of the electrical signals and potentially decreased system performance. Next-generation cochlear implants with steroid-eluting electrode arrays are being actively developed by many leading medical device companies, offering anti-inflammatory activity to help preserve residual hearing following implant surgery.
In this project, the aim is to develop and test model silicone elastomer devices (representing cochlear implant electrode arrays) containing various forms of the anti-inflammatory drug dexamethasone.
The project will include the following activities:
1.        Source active pharmaceutical ingredients (APIs) and silicone elastomers: including dexamethasone, dexamethasone phosphate, dexamethasone sodium phosphate, dexamethasone acetate
2.        Characterisation of API powders: light microscopy, DSC, NMR, particle size, Raman microscopy
3.        Analytical methods for drug quantification: develop HPLC-UV methods for quantification of the selected APIs
4.        Solubility determination: measure the 37°C thermodynamic (equilibrium) solubility of selected APIs in water and artificial perilymph using the shake-flask method with drug quantification by HPLC
5.        Mixing studies: use dual asymmetric centrifugal mixers, (e.g., Speedmixers) to prepare silicone elastomer active mixes; cure the mixtures and then assess drug particle distribution using SEM/Raman
6.        Rheological studies: use of oscillatory rheology to evaluate cure characteristics of silicone elastomers with and without APIs / flow of premixes
7.        Preparation of matrix-type silicone elastomer devices via injection molding (films, dumbbells, rods) comprising different silicone elastomers and different loadings of APIs (e.g., 1–40% w/w)
8.        In vitro drug release testing: artificial perilymph; 37 °C, 60 rpm; orbital shaking incubator; daily sampling with complete fluid replacement; volume of release medium to be decided. Accelerated release testing for generating end-use implants.
9.        Swelling studies: Incorporation of actives into silicone elastomers increases the potential for water ingress and device swelling; assess the extent of swelling by monitoring the weight of active-loaded silicone elastomer devices when immersed in aqueous fluid.
10.    Mechanical testing: use a Shimadzu mechanical tester to measure the (i) modulus, (ii) tensile strength, (iii) cyclical fatigue and (iv) kink resistance of drug-loaded silicone elastomer samples. Durometer hardness will also be tested.
11.    In vitro biological performance: to include protein adsorption assays (BCA and SDS-PAGE), and cell culture on samples (fibroblast adherence, proliferation, and activation)
The project will provide extensive training and skills development for the student in the following topics:
·        drug formulation methods
·        cochlear implant technology
·        preparation and characterisation of drug-eluting medical devices
·        drug quantification using high performance liquid chromatography (HPLC) and other analytical methods
·        in vitro drug release testing
·        use of thermal analysis methods
·        rheological and mechanical testing methods
·        planning and organising skills: designing and planning of experiments
·        numeracy and statistical skills
·        teamwork skills: working confidently as part of a large research team
The student will receive additional support from senior postdoctoral researchers working in the Malcolm/Boyd/Carson group.
There is considerable commercial interest in the next generation of drug-eluting cochlear implants for reduced inflammation following surgical implantation. As part of this project, the successful student will acquire unique insights to help progress this new technology and to develop the research knowledge and skills to support career development in this field.
Home applicants must meet the following academic criteria:
1st or 2.1 honours degree in a relevant subject. Relevant subjects include Pharmacy, Pharmaceutical Sciences, Biochemistry, Biological/Biomedical Sciences, Chemistry, Engineering, or a closely related discipline.
International applicants must meet the following academic criteria:
IELTS (or equivalent) of 7.0, a 2.1 honours degree (or equivalent) and a master's degree in a relevant subject.
Applicants should apply through the University's Direct Application Portal: https://dap.qub.ac.uk/portal/user/u_login.php
Chemistry (6)
Engineering (12)
Medicine (26)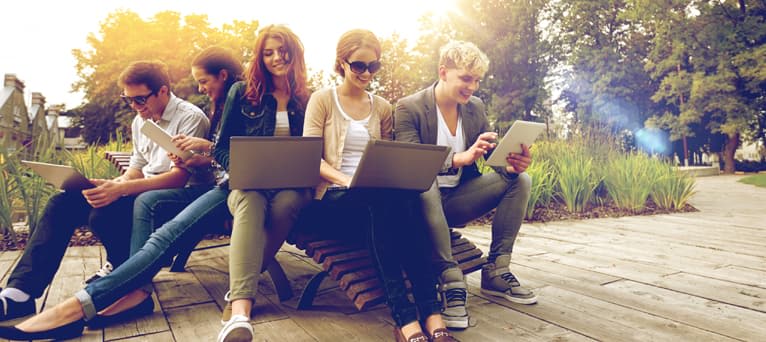 Search suggestions
Based on your current searches we recommend the following search filters.
Check out our other PhDs in Belfast, United Kingdom
Check out our other PhDs in United Kingdom
Start a New search with our database of over 4,000 PhDs